---
Collaboration Between Director And Voice

Actor Leads To More Productive Sessions
(VOXtra) - It sure helps the success of a voice-over session when the voice actor and director are "on the same page" - as in collaborating as team members who understand each other.

Rudy Gaskins
- an Emmy Award-winning producer/creative director, coach and CEO of the
Society of Voice Arts and Sciences
- recalls his days at NYU where the film school "made basic acting a requirement for undergraduate film students, thus giving directors the necessary language and commonality to engage actors faithfully."
This way, Gaskins says, "The director also learns the enormous resource of colors a good actor can add to the pallet of possibilities."

And it also helps voice actors, he adds, as the directors "develop a way of playing that may seem off-beat and completely foreign to a voice actor with no acting training."
ANIMATION CONTENT CREATORS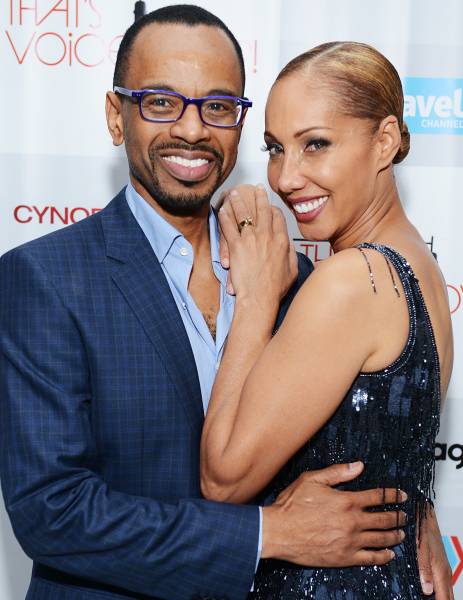 Fast-forward to today, and we find Gaskins and his wife
Joan Baker
- voice actor, coach and author (pictured) - slated to present to animation content creators and future directors at the
SCAD
(Savannah College of Art and Design) three-day
AnimationFest
in Atlanta, September 27-29.
It's the second year for this event, which is designed to "bring together leading experts and the next generation of talent from the animation industry" for screenings, panel discussions, presentations and to meet top talent.
It's also the second time this year for Gaskins and Baker to be presenting at a SCADFilm initiative. They participated in SCAD aTVfest this past spring.
"We will present to young students of animation and gaming, industry professionals and the community on how to work with and direct voice actors, so as to preserve the vision of the original creative," Gaskins explains. On a second day, Gaskins and Baker will offer introduction to voice-over training for the general public.
Baker notes: "There is no work for the voice actor without those who imagine and create the content that the voice actor performs.

"Through the platform we've created for the SCADFILM AnimationFest," she adds, "we provide a comfortable, yet challenging, environment where students and industry get to dance in a very special conversation - where creative vision meets creative play."

QUESTIONS FOR DIRECTORS ...
Going into many types of VO sessions, a director would be helped by knowing the answers to questions that Gaskins and Baker will put to participants at AnimationFest, including:
What do you look for in a complete character, as opposed to a funny or simply unique sounding voice?

What is the actor's language?

What can and should you expect from a professional voice actor?

How do you conduct an audition, and what do you look for?

What is an ideal directing process?

What can the director learn from switching roles with the actor, and experiencing the process from the actor's point of view?
And of course,
How does a director prepare for a recording session?

Your Daily Resource For Voice-Over Success