---
FOR NEWCOMERS / PART 2
The Light Side: Prepare For Your Journey,
And Enjoy The Trip To Voice Over Success

March 8, 2017 / See Part 1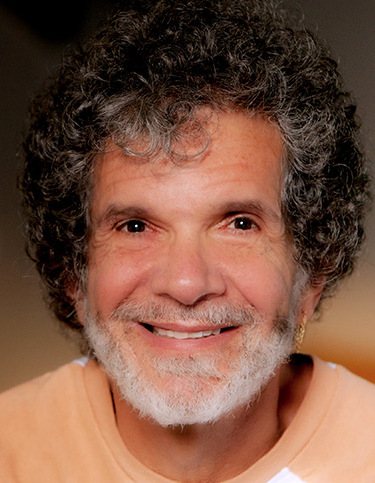 By David Winograd


Voice Actor



This is the second of a two-part series talking about what I wish I knew when I seriously thought about going into voice over. Yesterday (see Part 1) you learned the Dark Side - what you don't want to know about starting a full-time career. Today, the Light Side: how to properly start a voice over career, and why, regardless of the pitfalls, voice over is a wonderful thing to do!



Today, after nearly three years, I am working hard and still not breaking even. So I want to tell you some of the things that I have learned, while I am continuing to learn, and to keep you from becoming roadkill when approaching this business.

"Do what you love and the money will follow.Ē



This a quote incorrectly attributed to

Ben Franklin

and actually came from a Chinese philosopher. It sounds hopeful and even empowering, and one day may have been true, but today itís quite wrong when it comes to voice over.

I prefer another a quote by

Terry Pratchett

from his book

The Wee Free Men

.

"If you believe in yourself and trust in your dreams and follow your stars - youíll still get beaten by people who spent their time working hard and learning things and werenít so lazy.Ē



So letís knock the stars out of your eyes, lock your ego in a box, and get to work.

GET DOWN TO BUSINESS

Voice over is an entrepreneurial business.

If you have decided to approach this full time, and have the funds to keep yourself going for a while, you are going to be spending money - and more than you think.

Do not consider going into voice over full time until you see a return.

Since starting any business incurs a ton of start-up costs, you will want to create a business entity so you can deduct business expenses.

This starts with creating a corporation or LLC (Limited Liability Corporation). To open up your eyes to the importance of this, buy a copy of

Voice Over Legal

(paperback or ebook) by

Robert J Sciglimpaglia Jr.

This book explains the legal ramifications of getting into voice over, and how you can protect yourself, keep your business costs separate from your personal money for tax reasons, and a lot more.

Robert is both a respected voice talent and a lawyer who knows more about the legal side of voice over than anyone.



MAKE ACTIONABLE PLANS



A business requires a business plan that includes:

a mission statement,

budget, goals,

objectives,

realistic deadlines and

more organization than you probably think necessary.
Without this, youíll never know if you are making progress.

If you feel you need help here, there are many resources, but one of the best I know is

Tom Dheere

, who is a no-nonsense business strategist as well as voice over talent.

(Have you noticed that the people I'm recommending have a side gig, as well as voice over? Think about that.)



YOU'RE A BRAND



When you think of Nike, Apple, or any big company, you immediately think of their logo and their brand.

So, what will differentiate

you

from everyone else?

How many of us are out there? A

LinkedIn

search finds 4,271 voice actors and itís been said that the true number might be as high as a million.

Your brand will be seen on your business cards, stationery, labels, postcards, promotional materials, social media, CD demos and more. (Youíd be surprised, but some agents and registries still require CDs.)

I found that deciding on a brand and logo and getting all the printing done at one time is less costly that doing it piecemeal.

Yes, all this is expensive.



WEBSITE AND DOMAIN



You will need a voice over website that is simple, to the point, and which lets potential clients find and hear your demo with no more than one click.

Iím a proponent of simple one-page websites that are clean, focused and without clutter.

And as a previous Instructional Designer, Iím a big fan of white space. Take a look at mine (at link below). Iím not saying itís Ďall that,í but it gets the job done and doesnít look like amateur hour. I had it professionally coded, but I could afford it.

Youíll need to buy a domain to host your site and give you an email address that is professional.

For instance, my company is called

Davidís Voice LLC

, so I bought a number of domains but decided on davids-voice (dot) com because DavidsVoice (dot) com wasnít available at the time.

If you want to look professional - and, honestly, looks and impressions are very important - you donít want to use a Gmail or .Me address. But you can alias a name to a Gmail account. Look it up.



YOU STUDIO AT HOME



And you will need a home voice over studio. That's where most voice over are recorded these days.

Home studio costs range from relatively inexpensive - for instance, compacted into a closet full of coats - to expensive professionally-built booths.

I suggest that you start as cheaply as possible and reinvest earnings into your business until your studio meets your standards. This will become more involved, complex and expensive as you learn more about industry standards.

In your studio youíll need a decent microphone. (No, I will not fall into the briar patch of discussing microphones.) You will also need an interface connection between your microphone and computer, plus DAW (Digital Audio Workstation) software for recording/editing, and headphones or monitors (speakers).

Software can range in cost from free - like

Audacity

- to very expensive, like

Pro Tools

(way too complex for beginners). What I use on my Mac is

TwistedWave

.

But more important than equipment is the acoustic treatment of your space. A $5,000 microphone can sound like a tin can and waxed string if itís in the wrong space.

Oh, and youíll also have to learn to be your own audio engineer, which is fodder for another article.



TRAINING AND DEMOS, TOO



Realize that after spending all this money and so much attention to detail, you havenít made buck one yet. And you're not finished, since I havenít talked about honing your craft with coaches or recording your voice over demo.

At this point in my VO career I have had some training and have recorded demos - but now, except for my audiobook demo, I feel the first demos were not competitive, and listening to them today makes me cringe.

Lots of demos sound terrible. And in such a competitive market, you have one shot to make a first impression!

Honestly, think I recorded my demos too soon. After getting a cold dose of reality, I realized that they were not competitive and needed to be re-done. And the major reason they werenít competitive was that at the time of the recordings,

I

was not good enough to be competitive.

It takes a good deal of soul searching to come to that realization.



PRACTICE, PRACTICE, PRACTICE



Youíll need lots of practice. When I started, I was mostly interested in voicing audiobooks and found

ACX

(

Audiobook Creation Exchange

), which is owned by

Amazon

and matches up narrators with authors.

Using ACX, I did get a lot of practice recording 34 audiobooks - yet have not made enough money for a Venti Cappuccino.

Currently, ACX has 2,097 titles open for auditions and 41,011 narrators with profiles who will vie for the contracts to record them. All Iíll say at this point is that without the practice, I wouldnít have learned audio engineering and wouldnít be as proficient (Iím not saying good, since I have a long row to hoe before that happens) as I am currently.

If audiobooks arenít your thing, you can get lots of practice buying your way into a online casting (also called pay-to-play) site, which will give you lots of auditions for all sorts of voice over work, but talent is not vetted and anyone with the money to pay for a membership is your competition. That includes newcomers just practicing and long-time professionals with top equipment.

At the very least, online casting will open your eyes to the type of copy available, knock you out of your complacency, and get you really comfortable with your new nemesis: rejection.



FIND CREDIBLE COACH



Every professional in any performing field, whether it be sports, opera or voice over, needs constant and consistent coaching to up their game and get closer to the light at the end of the tunnel - which is being competitive.

Hereís the rub. Many very successful voice over talents offer coaching, but being a great and well-paid voice talent doesnít mean that he or she can teach. Teaching is an art in itself.

This makes it harder to find a great coach who sparks you. You might have to kiss a lot of frogs and line their lily pads with cash before you find someone who speaks your language and can really help you.

One problem with finding a coach is that if you take a few sessions from one person, and then go on to another coach, much of what was spoken about by the first may be negated by the second.

To make things harder, most have specific niches in the voice over world, which encompasses promo, commercial, audiobook, narration, documentary, e-Learning, and the list goes on.

So what do you do? No simple answers here, but the longer youíre in the voice over world the easier it will be to find potential coaches.



INTERNET - FRIEND OR BLACK HOLE?



The Internet can be your friend - when itís not a black hole of time.

There are dozens of groups on

Facebook

,

LinkedIn

and other online venues that can fill your head with an amazing amount of good information. Approaching them the right way will pay off handsomely.

The way to start is to read, read, and read some more.

Donít post, just read. Discover the lay of the land. Take note and write down names of people who post and make sense to you. Follow them on other forums and, by seeing how they pose and answer questions, eventually youíll find more than a few who are speaking your language and not just involved in self-promotion and ego stroking.

Itís often been said that there is no such thing as a stupid question. I beg to differ.

Online, a stupid question is one that has been asked and answered a zillion times. Newbies are always guilty of this and getting really bad reputations for wasting peopleís time. So read for a good long time before you question.

Be critical of answers in social media posts that seem a bit off.

Google

is your friend. If you find someone really interesting, search out their site, listen to their demo.

Research, research and research some more. Take nothing at face value. Many people online have agendas. At first, you may not be seasoned enough to discover the subtext.

However, by and large, the voice over community contains the nicest, most welcoming and helpful group of people Iíve ever had the pleasure to be a part of.

Everyone gives back. Everyone pays it forward.



RESEARCHING COACHES



Once you do get a handle on whatís going on, and are ready to pose some questions, ask in a number of social media groups and triangulate the answers.

For finding a coach, if someone who you consistently read online coaches, you might consider taking a session.

Before you do, ask for at least three references and email them to find out their experiences. Research the coach's credentials. Are they currently working in VO, or have they been high-powered agents? Itís your money, spend it wisely.

If you do Skype sessions, make sure itís recorded and you get a copy of the recording.

With a good coach, you should learn more on the second and third hearing then you did in the moment. And very importantly, it should be fun.

MARKETING: THE HARD PART

"If a tree falls in a forest and no one is there to hear it, does it make a sound?Ē



Now comes the hard part! No, Iím not kidding. Everything above has been the easy stuff.

You have to make yourself known before anyone will hire you, and building your own client base is far more rewarding than relying on the pay-to-play cattle calls.

Or maybe a bit of both is in order.

I have been spending at least 90% of my time on marketing, which is not fun.

(Editor's note: For more articles on marketing, click here.)

BELIEVE IN YOURSELF

In this two-part series, I have barely scratched the surface of what I have learned in my journey. I have worked my butt off, made a ton of friends, and learned things I never knew existed. And I am having a wonderful time.

I have not broken even on my investment ... yet ... but I'm getting closer.

I am in the fortunate position of being okay with this, and being able to play the long game.

I am not taking the route of many who, after putting in so much work, and suffering so much rejection, mentally give up and go to

Fiverr

(a low-pay online casting service) and lower their rates at pennies per hour - or give up entirely.

I believe in myself and inherently know that given the fullness of time, my efforts will pay off.

These efforts have already have paid off in so many wondrous ways. So I am sure that continuing to fight the good fight and working hard and long every day without losing motivation will pay off financially.

Maybe I won't achieve a six figure income doing this, but you never know. And, for me, the journey is a good part of the reward.
--------------------


ABOUT DAVID


David Winograd earned a Ph.D. in Instructional Technology from Arizona State University and has taught hundreds of in-service teachers how to systematically create curriculum and deliver it using technology. He has been involved in online communication since the late 70ís and oversaw and moderated Apple and Macintosh-oriented forums on the CompuServe Information service for a decade. His doctoral work focused on Distance Learning, now referred to as e-Learning. "RetiringĒ to Florida, David is now a voice talent, having recorded over 30 audiobooks and is involved in e-Learning, among other forms of voice over.

Email: david_winograd@davids-voice.com
Web: www.Davids-Voice.com

SEE MORE HELPFUL

ARTICLES FOR VOICE OVER NEWCOMERS

HERE




Your Daily Resource For Voice-Over Success