---
MOVIE REVIEW
In A World

: An Incredibly Funny Film,
True To The Voice Over Profession
August 15, 2013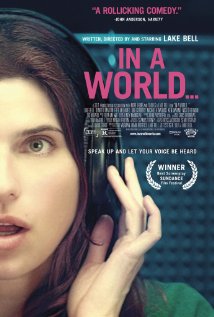 Lake Bell's new movie,

In A World

, is now playing in New York, Los Angeles and other cities, including (by this weekend) San Francisco, Chicago, Boston, Philadelphia, Washington, DC, San Diego, Minneapolis and Phoenix.



By Heather Costa




Voice Actor



I had the pleasure of attending the New York premiere of

In A World

(click for trailer) on Friday evening, August 9th at the Landmark Sunshine Cinema in Manhattan. I was joined by fellow

Voxy Ladies

Suzanne Roberts

and

Melissa Exelberth

and other professional voice actors

Andrew Danish

and

Christian Rosselli

.

We had an amazing time!

Written, directed by and starring

Lake Bell

, the film is not only true to the voice over profession - from focusing on the male dominated movie-trailer niche, to showing even top talent having to audition for roles - but it is also incredibly funny!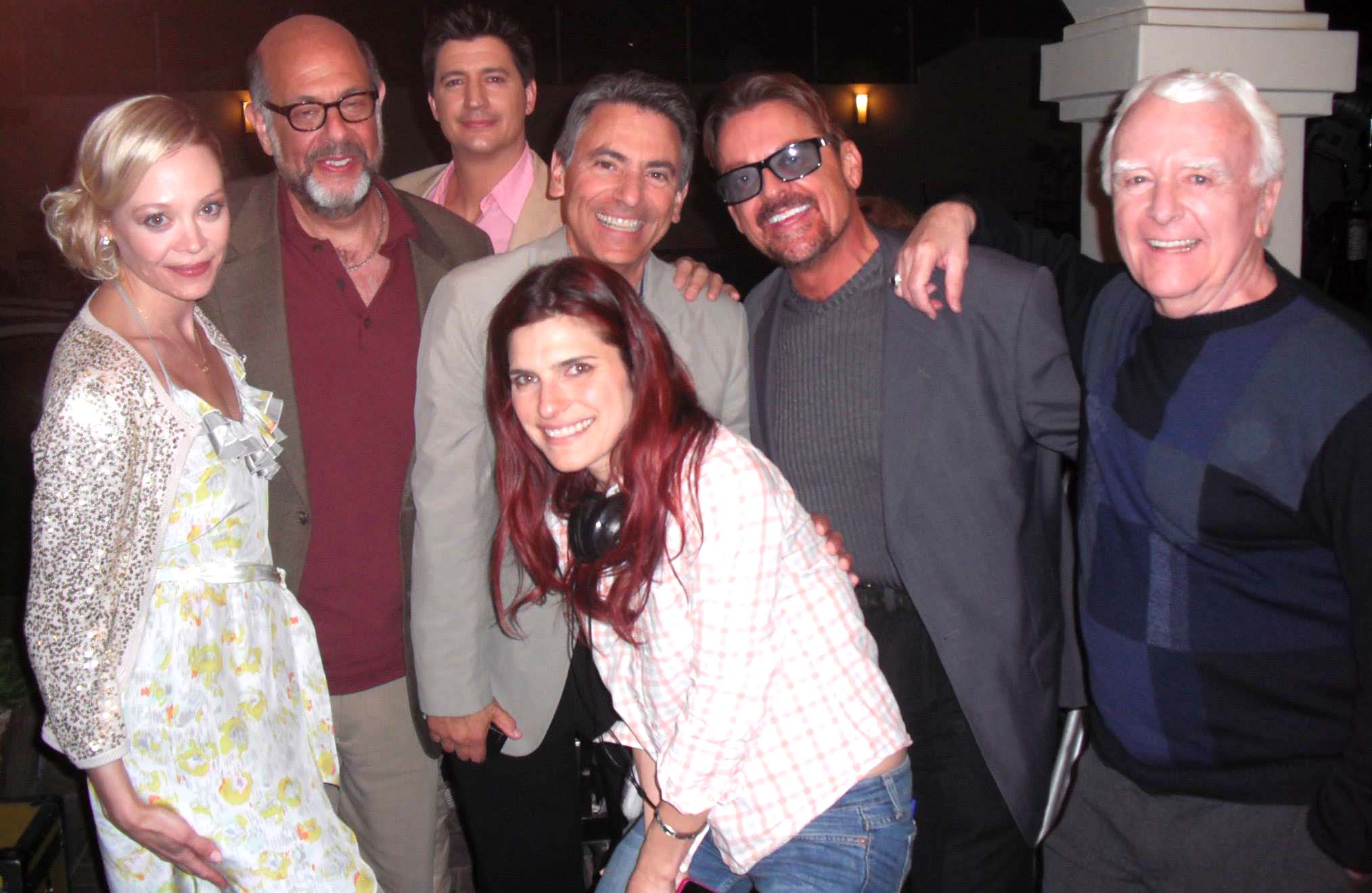 Pictured at Los Angeles premiere are cast members (l-r)

Alexandra Holden

(plays Jamie),

Fred Melamed

(plays Sam Soto),

Ken Marino

(plays Gustav Warner), voice actor

Joe Cipriano

,

Lake Bell

(plays Carol) and voice actors

Marc Graue

and

Mark Elliot

.

Earlier this year, the film was a hit at the

Sundance Film Festival

, winning the

Waldo Salt Screenwriting Award

for outstanding screenwriting.

'A WATERSHED FILM'

Christian Rosselli, who agrees with the film's focus on balancing out the gender roles for movie-trailers, said,

"

In A World

is such a watershed film in that it will hopefully open more doors for female voice talents to be considered in a predominately male-oriented sector of the industry. Lake Bell has started a revolution for the working female VO artist and a smart and highly enjoyable comedy for the masses."

IN CAROL'S WORLD ...

Lake Bell's character, Carol, is a part-time vocal coach who has spent her life in her father's shadow - the king of movie trailer voices.

With no encouragement from him, she finds herself with an amazing opportunity to show off her skills as a voice over actor.

As the movie progresses, you see her journey in finding her voice and taking on the role of helping to move female actors onto a more even playing field in the movie trailer business. That's a reality that's not too far off!

THE UNBALANCED WORLD

In a recent article in

TIME Magazine

,

the Voxy Ladies are featured discussing this current uneven balance.

"Society believes that men's voices convey authority and trust - attributes that can sway consumers," noted

Lisa Biggs

, the founder of the Voxy Ladies.

"She (Lisa) hopes that the movie might help change the status quo, shifting a balance that's already on its way. Outside of the U.S. women are gaining in promo work - one of the Voxy Ladies (

Diane Merritt

) is the voice of the WB network in India and Pakistan."

Voxy Lady

Jennifer Knight

is also in the article, discussing male and female voices.

"There are many studies showing the social advantages of a deep voice. At the same time, it's possible that moviegoers like trailers with male voices because they're used to trailers with male voices, a classic chicken-and-egg dilemma - and one that's amplified, Knight says, by studios' reliance on focus groups.

"Focus groups aren't asking for change," she says, "but we're not giving them anything to ask for."

OWNS THIS ROLE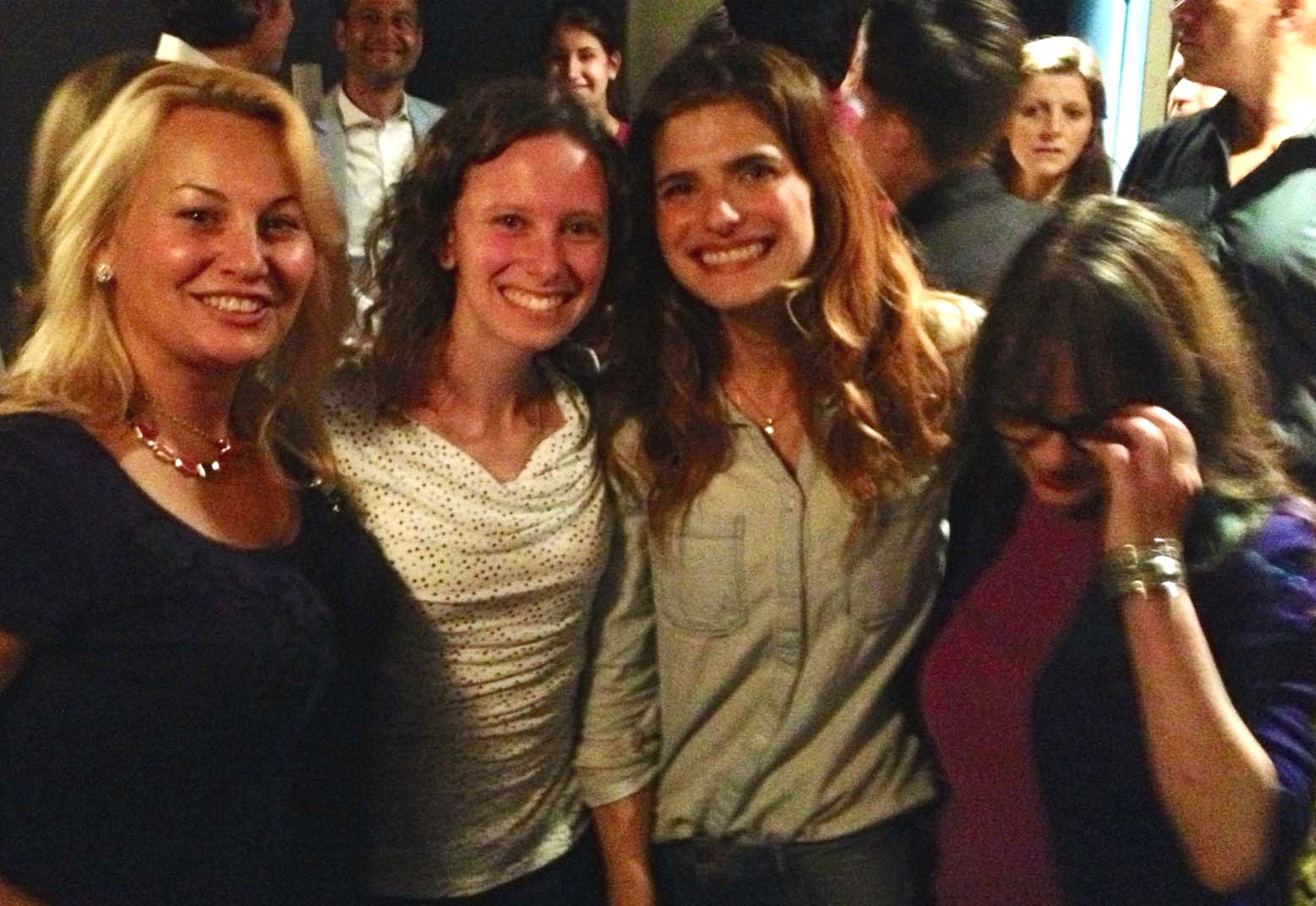 Pictured at the New York premiere are (l-r)

Suzanne Roberts

,

Heather Costa

,

Lake Bell

and

Melissa Excelberth

.

Fans of Lake Bell will love her distinctive acting style, as she owns the role. The timing of the comedic lines makes each one of them truly funny.

At the New York, premiere, you could hear the audience laughing in unison as we fell in love with Lake's character.

"What I appreciated about the movie," said Andrew Danish, "was how it simultaneously was able to showcase both the glamorous side of the business as well as the not-so-glamorous side. Which I thought was an important note to hit since this was a movie that was trying to introduce the VO industry to a mainstream demographic."

LAKE APPEARS FOR Q&A

Most people in the audience on Friday night were not voice actors. This was evident in their awe and feedback when Lake Bell surprised all of us by showing up during the ending credits for a Q&A!

Lake proudly told us, "This is the first time this is being shown to a popcorn buying audience!"

As a voice over actor and as a woman, I was so proud for her!



MOVIE IS 'SPOT ON'



Melissa Exelberth said it perfectly when she described the film as "Excellent. Well written, the casting was spot on, moved along well - and funny! It really was fantastic.

"Broad appeal too. It was the perfect balance - making it a funny romantic comedy that brings a general audience along into the 'VO world' instead of being a VO movie that's a comedy. Definitely a win."

That's what I think is the film's biggest advantage in being a rock star production - it appeals to the general audience.

Lake created a wonderful cast of actors to showcase her story - a story she had in her heart to write, reflecting back on her early journey to LA with dreams of becoming a voice actor. And I'd say she's made a pretty incredible career for herself - acting, writing, directing!



AN EMPOWERING FILM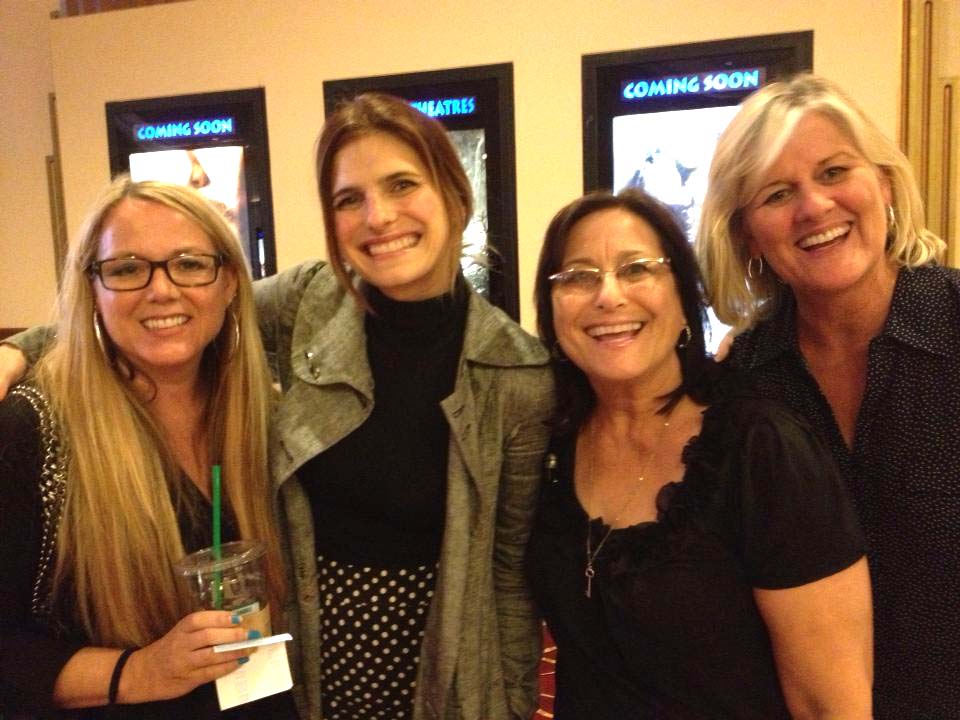 Pictured at the Los Angeles premiere are (l-r),

Anne Ganguzza

,

Lake Bell

,

Katie Leigh

and

Tami Romani

.

Voxy Lady

and founder of the

VO Peeps

voice over group,

Anne Ganguzza

, couldn't agree more.

"

In A World

is simply incredible - entertaining, funny, and so on target for this industry. Lake Bell is a veritable powerhouse of talent who brings a voice to the ladies of voice over.

Thank you, thank you, thank you for sharing your generous spirit with the Voxy Ladies (in the new

Girls Guide To VoiceOver

) and empowering us with this movie!"

VOICE ACTORS IN MOVIE ...

Sharing the screen with Lake in this film are amazing actors

Michaela Watkins

,

Rob Corddry

,

Fred Melamed

,

Ken Marino

,

Demetri Martin

and

Alexandra Holden

- accented by a small but powerful role by

Geena Davis

.

Voice over favorites

Joe Cipriano

,

Marc Graue

and

Mark Elliott

are also in the movie, which not only creates excitement for VO fans watching, but also adds a realistic purity to the film.

VO talent are empowered to see their faces on the big screen, and it's nice for the world to see some of the amazing talent step out from behind the mic!

Joe Cipriano shared with me his favorite line of the movie:

"Voice Over MATTERS ... everyone in the world hears voice overs for movie trailers, commercials on TV and radio ... and that is ... POWER."

A STRONG CONNECTION



Suzanne Roberts

not only connected with the film as a pro VO talent, but also as a woman:

"I found Lake Bell's very hysterical writing beyond clever. She found a way to take a real heavy issue such as sexism, that rears its head in the niche of VO movie trailers, and deal with it in a very appealing and more importantly, hopeful way.

"As talent, we can voice what people find MOST appealing. In fact, most talent that I know are always rooting for each other. It's typically a very supportive community, regardless of competition or gender.

"The entire cast was a joy to watch! The professional voice over artists in the film are all voices I've listened to in awe, and I got goose-bumps seeing them on film!"



PAVES THE WAY



Voxy Lady

Rebecca Davis

was recently interviewed by

Benztown

about this film, and she shared:

"My hope is that

In A World

paves the way for more high profile jobs for female voice over artists, specifically in the trailer world.

"In fact, I just had my first audition for a film teaser, so it might already be happening. I believe

In A World

will plant the idea in people's minds, 'Oh yeah, of course a woman can do this too!' "

And Voxy Lady

Katie Leigh

, who saw one of the LA premieres, said:

"It was so good on so many levels! It made me feel proud to be a female VO artist."



MADE US SPEECHLESS ...



Thank you, Lake Bell, for creating such an awesome film. You have made voice actors around the world speechless, which is tough to do ;).

We truly appreciate everything that you have done for women in VO!
--------------------------------------------------------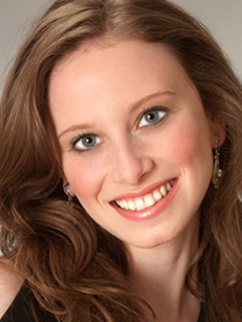 ABOUT HEATHER
Heather Costa is a full-time voice over talent and a member of the

Voxy Ladies

. Her voice over credits include Finish Line, Clear Channel, PetSmart, Chase Banking Corporation, Comcast, Prentice Hall, Carrier, the Educational Testing Service, the Village Voice and eBay.

Web: www.heathercosta.com
Email:
info@heathercosta.com

Your Daily Resource For Voice-Over Success