---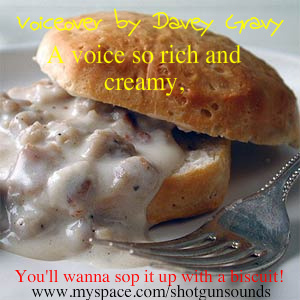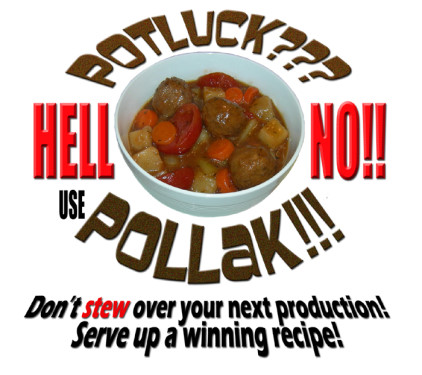 'Davey Gravy' and 'Potluck Pollak' Win
Honors In 'Ridiculous Branding Contest'
In the voice-over world, talent resides in more than vocal skills. Add a funny bone and artistic creativity, and you've got some hilarious entries to the recent Photoshop Ridiculous Branding Contest.
And the big winner is ...
Jamee T. Perkins! Her graphic makes us hunger to employ the talents of Davey Gravy - "A voice so rich and creamy ... You'll wanna sop it up with a biscuit!"
"Apparently, Jamee created this in honor of her husband who has a funny podcast," says Erik Sheppard, the contest mastermind and owner of Voice Talent Productions.
Scott Pollak was first runner up with another food-related entry: "Potluck??? Hell No!!! Use Pollak!!!! Don't stew over your next production! Serve up a winning recipe!"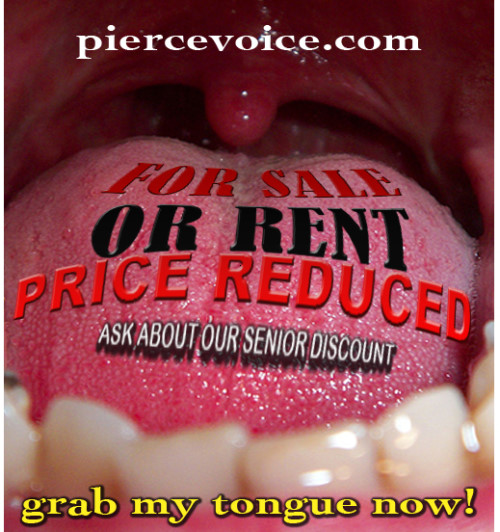 Other cut-ups were submitted by David Lowe, Dave DeAndrea, John Weeks, Mandy Nelson, Chadd Pierce (pictured: "For Sale Or Rent ..."), Amanda Geyer, Chris Mezzolesta, Lori Furth, and Todd Schick.
"We got a bunch of great entries and wish to congratulate everyone on their submissions," says Sheppard in his recent Voice Talent Productions blog. See that blog for a laugh at all entries, including links to the web sites of each contest entrant.
But with characteristic dry humor, Sheppard warns: "Our humble apologies to those readers with weak constitutions."
For her winning entry, Perkins receives a Voice Talent Productions T-shirt, a VoiceOverXtra Voice Actor's Hat, and Julie Williams' Proven Voice-Over Techniques CD.