---
INCOME

Voice Over Compensation: Everybody Talks
About It, But What's The Solution For YOU?

October 17, 2017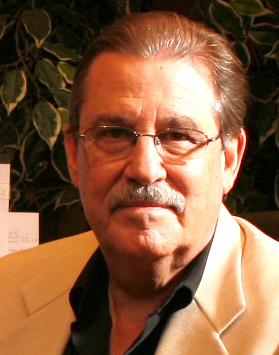 By Jim Conlan


Voice Actor / Coach



You'll find this discussion on any given day, in any given forum, online or in your own community: voice talent compensation is the pits.

I think we have a pretty good idea of the problem; my intention isn't to go into that today. What we need are solutions.

For starters, I should mention that I don't believe in win-lose scenarios. I'm not interested in fomenting rebellion. No T-shirts or shots across the bow. Instead, I'd like to suggest that perhaps we're looking at the problem from the wrong perspective.

Consider the following:

We're in a relationship business: the clients who value us the most are the ones who know us best.

Those clients are happy to pay us what we're worth.

Repeat business is much more likely from clients with whom we have such a relationship.
THE PROBLEM IS ...



What's the problem, then?

Well, I can tell you what mine is: I still occasionally seek work through the painful and disheartening process of auditioning.

And who are these auditions for? People I don't know; people who often are looking for a deal first, good talent second. It should be no surprise that they don't pay well.

So if you feel you're underpaid, ask yourself these questions:

When am I compensated fairly for voice over projects?

What sort of client generally compensates this way?

How do I get booked for most of these projects?

Where do the bulk of these projects come from?

How can I increase the number of these projects and reduce the rest?
I can tell you what my answers are. I'm fairly compensated (paid according to traditional industry norms) by clients with whom I have a relationship. Meaning they know me and I know them.

They have no problem paying me what I'm worth, because they know they're going to get value for what they paid. In return, I make sure I stay in touch with them. And perhaps most important, many of these clients are local.



BUT NOT PAID WELL FOR ...



Conversely, the projects I don't get paid well for are often (not always) those I audition for.

They are not local. I'm an unknown to them and they to me. I may never work with them again, even if I do get the job.

This isn't always the case, of course. I'll audition for a project if the fee is posted upfront and it's within my acceptable range. Naturally, given the huge numbers of talent with whom I'll be competing, this is not a high-probability game. I audition and move on.

ABOUT AGENTS & AUDIOBOOKS ...

If you have an agent, you have an advantage; they will hold the line on acceptable fees.

But remember, the job of getting work is up to you, not them. You can't sit around waiting for the phone to ring.

Luckily, I have a great agent: Pastorini-Bosby Talent. They make sure that, however I get hired – directly or through them – I get properly compensated. And my repeat business with these clients is exceptionally high.

The wild card in the business is, of course, audiobooks.

Few of us happen to live in New York, or near an audiobook production company. If we're serious about doing audiobooks and want to be compensated fairly, we're going to have to market ourselves to the high-paying players. Otherwise, we'll simply have to take our chances with auditions.

4-POINT SOLUTION

So what do I suggest we do if we have a compensation problem?

1. Market locally first.


Connect with local production companies, advertising and marketing agencies, and companies/institutions that are responsible for their own communications.



2. Only audition when it pays.


The fee is stated upfront and the company is legitimate. If something seems fishy about them, forget it.



3. Have a relationship-based business.


Take direction well; make the session go smoothly; thank them for the work; follow up regularly.



4. Always remember that voice over is a business.


Have a plan, stick to it, revise it, grow it. Abandon what doesn't work. And keep learning more about the business.

We're not going to change this commodity climate anytime soon; every sector of the arts is faced with the same dilemma. But with a little more focus on our business, we may be able to avoid it.
-----------------


ABOUT JIM


James Conlan is a narrator with nearly 70 fiction and non-fiction titles. He has trained dozens of extremely interesting audiobook narrators.

Email:

provomaster@yahoo.com


Web: www.provomaster.com

SEE MORE HELPFUL

VOICE OVER INCOME ARTICLES

HERE



Your Daily Resource For Voice-Over Success