---
TRAINING
Afraid To Learn New Skills?

Terrify Yourself To New Income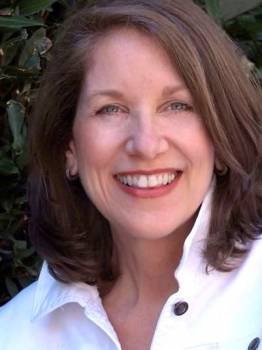 By Jane Ingalls
Voice Actor
Unless your voice over career is standing still, you will soon be called on to be uncomfortable.
It's one of the things I love about our business. It also secretly terrifies me!
Voice over requires a shifting blend of creative and technical skills.
We have to be ready every day to try on new characters, approach new clients, and increase our technical range.
The only way to grow and improve is to take the next risk. In the process, we become more versatile and flexible and, ultimately, more valuable to our clients.
Meeting new expectations is never easy.
Recently, a new client wanted something I did not yet know how to do. The deadline for the project was tight and I had several overlapping issues to solve.
Ultimately, success or failure rested on whether I was "willing to be willing" to be uncomfortable. I had much to learn to get the job done.
Fortunately, our industry is generous, and help is often a phone call or email away.
I got advice from trusted voice over friends and sent out an SOS for help to a local technical group with an email listserve.
I researched and bought new software and hired a local audio engineer to help integrate the new process in my studio.
In spite of a few hectic days, the files were delivered on time and another script arrived soon after.
The relationship with the client was off to a good start, and I had several new skills to offer to the next person who might need them.
PREPARE NOW ...
How do you prepare for the unexpected? Before the next learning curve I plan to:
Update my list of friends I can go to for advice.
Pinpoint the next skills and/or equipment I might need.
Catch up on trends in the industry as well as new equipment and software options. (My favorite blogs for this are VoiceOverXtra.com, Bob Souer and Dave Courvoisier.)
Sign up for a webinar to gain a specific ability.
Get in touch with experts who solve technical issues long distance, like George Whittam, Dan Lenard and Dan Friedman.
Be ready to outsource, hiring a virtual assistant or an editor to do parts of the job at hand.
Offer help as well as receive it.
When your next challenge looks like a good fit, don't be afraid to say "yes" even when you don't have all the pieces in place.
It could be just what your career needs to take you to the next level.
Although moving forward will always involve learning something new, the skills you lack can soon be yours.
Remember, help is at hand.
ACCEPT THE DISCOMFORT

Lean into the learning curve and accept the discomfort that comes with it.
Before you know it, the road will straighten out in front of you again; the discomfort will be replaced with a fresh sense of accomplishment, and you'll have new options to offer every past, present, and future client.
ABOUT JANE ...
Jane Ingalls lives near Washington, DC where she works as a bilingual voice actor (English and Spanish). She specializes in commercials, eLearning, and video narration. Among others, her clients include the Ronald Reagan Presidential Library Museum, the United Nations Foundation, the U.S. Department of Housing and Urban Development, and Lowe's Home Improvement.
Email:
jane@janeingalls.com
Web:
www.janeingalls.com

Your Daily Resource For Voice-Over Success