---
CAREER

What's Wrong With Your Voice-Over Career?
Maybe You're Not Wearing A Business Hat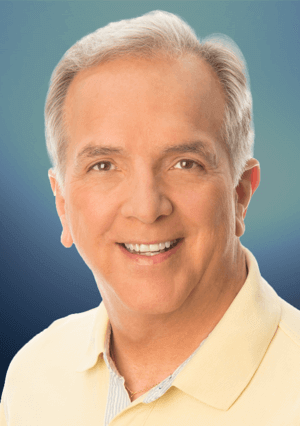 By Dave Courvoisier
Voice Actor
Voice Acting is a business. That's it. Voice Acting a business.

Say it again ... write it down on a piece of paper and hang it in your studio ... tell people you're a business person ... do a business plan ... create a Sub-S Corp ... register with the state ... get an EIN (Employee Identification Number) ... engage in professional bookkeeping ... set goals...
I could go on and on.

There are about a gazillion books and resources on how to run a freelance business. About a gazillion more websites, blogs, webinars, newsletters, and online forums offering mostly free information about being your own entrepreneur.

Until you grasp this concept, you are (probably) an outstanding voice talent with no clients - or few clients - wondering what's wrong.

You've got the expensive audio chain, you've studied with the best VO coaches, bought the WhisperRoom, attended all the right conferences, joined forums and groups online, and - again - you're wondering what's wrong.

Great. You gotta have that stuff, too.

But didn't they tell you that when you're a freelance VO, you wear about 12 hats? OK, it's more like 15. But the point is, none of those hats are more important than the BUSINESS hat.

Be disciplined.

I'm amazed at the voice actors with
un
remarkable (high, thin, raspy) voices, who are KILLING it in this profession because they are business savvy.
The pipes amount to only 10-20% of your success. The rest is - you guessed it - business.

So get the Focusrite Pre-amp, the TLM103, the expensive acting classes, and the awesome recording studio. THEN: get down to BUSINESS.

Voice Acting is a business. Wash. Rinse. Repeat.
--------------------
ABOUT DAVE

Dave Courvoisier is a full-time voice actor and audiobook narrator based in Las Vegas, where he was formerly an Emmy Award-winning broadcaster, producer and the main weeknight news anchor on KLAS-TV, Channel 8, the CBS affiliate. A former president and a founding member of the World-Voices Organization (WoVO), he also writes

Voice-Acting in Vegas

, a daily blog of voice over adventures, observations and technology, and is author and publisher of the book,

More Than Just A Voice: The Real Secret To VoiceOver Success

.

Email: CourVO@CourVO.com
Web: http://www.courvo.com
Blog: https://courvo.com/blog

More Than Just A Voice

: http://courvo.com/more-than-just-a-voice


Your Daily Resource For Voice-Over Success