---
Voice-Over Internet Use Survey Getting
Great Response - Did You Receive It?
By John Florian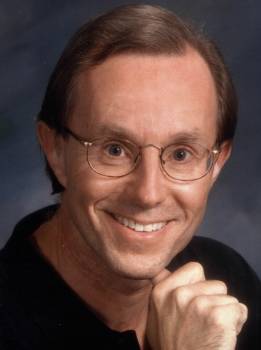 I'm very pleased to tell you that the response is running very high to a major voice-over industry survey – jointly sponsored by VoiceOverXtra and VOICE 2010 – on how voice actors use the Internet.
On Thursday, April 8, many thousands of voice-over professionals received the survey by email.
If you received the questionnaire and have already responded, I sincerely thank you!
If you have yet to reply, please know that your experiences and opinions will be greatly valued.
Your answers – tabulated confidentially by Focus 25 Research & Consulting, a respected independent research firm (www.focus25.com
) – will help us all to better understand and max the potential of the Internet.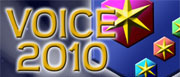 The results will be presented during the Friday, June 4 session, How Voice Actors Use the Internet, at the VOICE 2010 conference (June 2-5 in Los Angeles), and also in later reports on VoiceOverXtra.
The VOICE 2010 session will also feature personal Internet experiences and advice from four industry veterans: Peter K. O'Connell, Trish Basanyi, David Kaplan and Doug Turkel. (More about them and the panel in future reports.)
(See below for a $100 discount on VOICE 2010 tuition!)
ENSURING CONFIDENTIALITY

The survey questions were developed by me and the conference panelists - with an assist from Dave Courvoiser, co-presenter of the June 4 VOICE 2010 session on Internet Social Networking, which immediately preceeds the Internet survey panel.
And to ensure the confidentiality of your survey answers, we hired Focus 25 Research & Consulting to conduct the survey and tabulate results. In other words, no one in the voice-over industry will see individual survey responses.
Because the survey is being conducted by an independent firm, the survey email came FROM "Augie Grant," president of Focus 25. And the SUBJECT line did not mention the joint VoiceOverXtra / VOICE 2010 sponsorship.
IT'S LEGIT!
This confused and concerned some folks, who even thought the email might be spam.
But believe me, the survey is totally legit,
valid and worthy of your attention if you have yet to respond!
Note: The long URL you'll find in the survey cover letter is your very own, personal URL link for survey responses. This feature ensures just one respondent per URL link.
ABOUT THE SPONSORS ...
VoiceOverXtra is the voice-over industry's daily online resource for voice-over success, featuring news, how-to content, directories, event listings, online store and more.
VOICE 2010 is the voice-over industry's largest conference, an international educational and networking event coming to Los Angeles, June 2-5, 2010.
VOICE 2010 $100 DISCOUNT!
VoiceOverXtra has just received permission to offer readers a $100 discount on the VOICE 2010 tuition.
To receive the discount, just click on the special link below - and in the registration box, enter the Registration Code: VOXTRA (all caps).

Your Daily Resource For Voice-Over Success