---
MARKETING
When Networking, Don't Just Promote
Yourself: Pay It Forward. Ask How To Help
July 11, 2014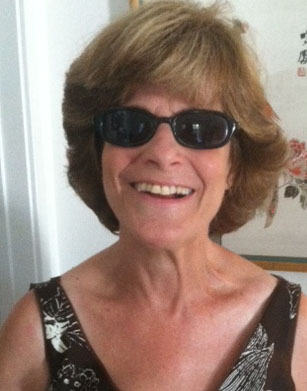 By Tina Wilson


Voice Talent



In the

ME

society that we have become accustomed to living in, how often do we think about giving back?

The other day, I was listening to a radio station that was conducting a contest where if you entered and your name was drawn, you would win $500. But there was a catch to winning that $500.

The rule of the contest was that you could keep half of the $500, but give the other half away either to your church, to your favorite charity or wherever you wanted it to go.

What a concept!

Now wouldnít the normal inclination be to just keep the $500 for yourself? We all have bills to pay right?

But then again, thereís something contagious about giving something of yourself without expecting anything in return.



APPLY IT TO NETWORKING



When you attend a business networking event and you are meeting someone for the first time, do you find yourself saying as you exchange business cards,

"What can you do for me?"




"Do you think you can help me?"




"Is there anyone you know who can help me step up my career?"



What if instead, you said,

"Now, how did you decide to get in to the career that you chose?" or




"Is there anything that you feel that you are needing right now that you think I might be able to help you with?"



What if you just simply formed a friendship? That friendship could possibly bring you business leads down the road, or could turn into a lifelong friendship. and how nice would that be!



THE JOY OF HELPING ...



I think thereís an inner joy that we all experience knowing that weíve helped someone along the way.

And later on down the road, I think we experience the joy of the help we're seeking come back to us in ways that we never thought possible.

Itís a natural sequence of events, not something thatís forced.



INVITED TO JOIN ...



The other day, I went to breakfast by myself, and while I was sitting at the table, I ran in to someone I had met at a networking event several years ago.

She told me she was sitting on the patio having breakfast with a small business networking group and invited me to join them.

Now, she did not have to do this right? She could have just gone on her way. But because I did decide to join this group, I met some very nice people.

I donít know whether it will lead to work or not, but I just met some nice people and got to hear an interesting speaker.

So rather than saying, "What can you do for me?" turn it around, and ask, "What can I do for you?"

Try it. And see what happens.
-------------------


ABOUT TINA


Tina Wilson is a voice over artist and vocalist based in Southern California, with a wide range of voice over clients for industrial and corporate narrations, commercials and documentaries. Clients have included Quantum Technologies, the U.S. Armed Forces, Goodwill Industries, Mazda North America, Maxon Steel, Placentia-Linda Hospital, Hunterdon Healthcare, Medical Liberator and many more. She also recorded a documentary on World War I,

Voices Of A Never-Ending Dawn

, that aired on PBS. And she writes an enjoyable blog about voice overs and life.

Email: thevoice@tinawilsontalent.com
Web: www.tinawilsontalent.com
Blog: http://tinawilsontalent.com/blog



Your Daily Resource For Voice-Over Success