---
MARKETING
You're Home Now After The Big Conference.
Rested. Excited. Here's Your Action Plan ...
March 15, 2017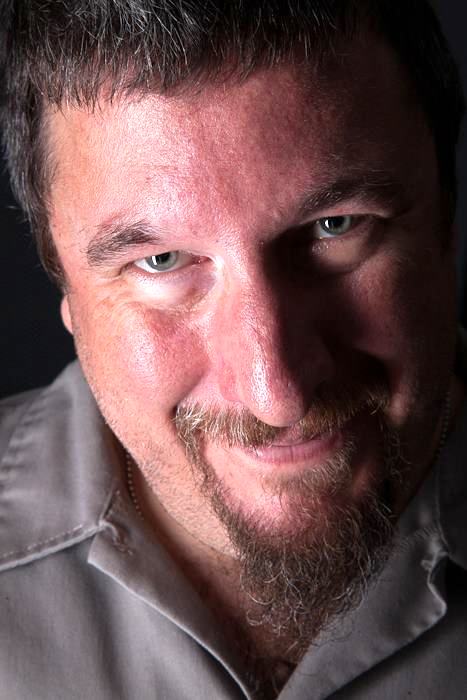 By Rob Marley


Voice Actor



The

VO Atlanta 2017

conference is in the books. Despite the airline losing my luggage and me losing my voice a little, it was yet another fantastic time of networking and intense training.

Only five years old, this conference has become THE event for voice over artists.

And now that the laundry is done and the

Throat Coat

tea is steeping, here are five things you can do to make the most of any conference you attend - and how to apply it to your voice over business.



EMPTY THE BAG OF SWAG



You probably brought home a bag full of swag: business cards, brochures, stickers, pens, candy, toys and a variety of other stuff that may or may not be helpful for your business.

Now take that bag, dump it all out on a big table and start going through everything.

Sort through the business cards. At the conference, I jot down on the back of each card a little note about that person.

Are they a fellow voice artist?

A vendor offering a product Iím interested in?

Was it someone Iíd like to do business with, like an agent or casting director?
If you donít do this at the event, youíll probably spend that first day back home staring at a stack of cards, trying to remember something about who it was that handed each card to you.

Put all the cards in a business card file. You never know when you may need to refer to someone you met a while ago, and a card file is a great way to keep things sorted and organized.



SCANNED THE CARDS



This year I got smarter and used a business card scanner app to scan all the cards I received as soon as I received them.

CamCard will also try to automatically scan and input the name on the card into your phone's contacts database. Sometimes it's fooled by the more creatively-designed cards, but it seems to work pretty well.

It also allows you to send and receive electronic business cards, which would be a super nice feature to use at a voice over conference (provided everyone you meet is also using CamCard). I believe it's designed only for

Android

, but I'm sure there is an equivalent app out there for those in the cult of

Apple

.



REVIEW RECEIPTS



Compile all your receipts. Keeping track of your expenses is an important part of being a business professional.

Organize all those little strips of paper, make a simple document that itemizes everything (or as much as you can remember), and be sure to include those expenses on your taxes.

You can't deduct alcohol, but your meals, taxis, air fare and products you purchased for your business are deductible (check with your accountant for amounts that can apply).

If you attend a lot of conferences over the course of a year, these expenses can add up.

Organize this as soon as you get home. Add everything to a spreadsheet, throw the physical receipts into a folder, and when tax time comes around, you'll be ready.



CREATE ACTION ITEMS



An "action item" is corporate-speak for to-do list that you actually follow (instead of just filling out and forgetting).

If you took notes while you were in the various sessions - and you really should have, since these conferences tend to be a "drinking from the fire hoseĒ kind of experience - start putting together a list of things you can do to apply that information to your business.

Make yourself accountable for the information you learned.

Is it a new marketing technique?

A new way to approach your voice over performances?
Whatever was important for you, make a list and hold yourself accountable.



FOLLOW UP WITH EMAIL



After you've sorted the business cards, start sending emails to the people you want to contact. Peers, vendors, important people, etc.

Send each a quick note mentioning the event and how nice it was to meet them.

Make sure you include links to your site and demos if they are people you want to work with.

The trick here is to stay "top of mind" after the event. The more they remember you (hopefully in a positive way), the greater your chances of getting work out of it. Or for making a life-long friend. Or a mentor. Or an agent.



WAS IT WORTHWHILE?



Finally, evaluate the benefits and expenses of having attended the conference, while itís still fresh in your head.

Itís easy to look back at a conference you went to a year ago and think about all the good times you had. But ...

How did it benefit your bottom line?

Did you apply what you learned to improve your work?

Did you learn new things to advance your business?

Or was it just a reunion of people you know?
Take the time to really consider if this is a conference you want to attend next year. If it wasn't beneficial to you, skip it. If it was helpful, factor it in your budget for next year.

You spent a lot of money to go to that conference! By following these simple steps, you'll get the most return on that investment and set yourself up for even more success in the future.
-------------------


ABOUT ROB


A Los Angeles native, Rob Marley is an accomplished voice talent, producer and writer, now living in the hill country of Austin TX.

Web: www.MarleyAudio.com

SEE MORE HELPFUL

VOICE OVER MARKETING ARTICLES

HERE



Your Daily Resource For Voice-Over Success