---
Feeling A Financial Squeeze? Get Relief
With Free Advice On July 21 TeleSeminar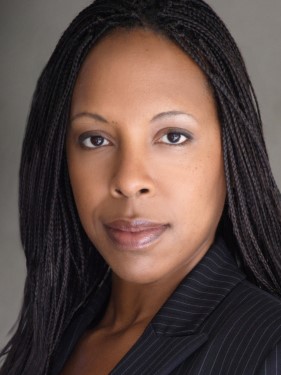 Feeling a financial squeeze lately?
Sure, the recession is to blame ... but to be honest, so might the way we think about money. Like, how we organize our thoughts about building wealth, structure our finances, and so on.
We can't
control the recession, of course. But we CAN take positive steps right now to get a better grip on finances.
VoiceOverXtra has arranged
for a complimentary 90-minute teleseminar/webcast about money issues that'll help you make more strides in your financial life.

Taught by Miata Edoga, actor and founder of Abundance Bound, this free program will be available to members of the VoiceOverXtra community on Tuesday, July 21, at 8 p.m. Eastern Time (6 p.m. Central Time; 5 p.m. Pacific Time).
This seminar will be recorded and sent via email to all who have registered to participate. So even if you are unable to attend the "live" call, you will still be able to listen at your convenience.
"This is real education, not a promotion," Miata stresses."During this class, you will gain an understanding of the steps you can take that will allow you to finally take control of your money."

For instance, this information-packed teleseminar will give you valuable tips about:
Creating a positive and powerful financial mindset that will support you in reaching your goals.
Becoming financially organized and developing a strong foundation on which to build wealth.
Creating passive income - so you have more time to focus on your artistic career.
Structuring your finances in a way that allows you to earn more - and pay less in taxes.
And there's a lot more.

Abundance Bound Inc. is a Los Angeles company owned by Miata Edoga - an actor herself - who brings both financial training and a passion for helping other actors to the table.
Miata speaks and leads seminars for a wide variety of groups and institutions and is a guest lecturer at NYU's Tisch School of the Arts.

"I guarantee you'll be excited and inspired by both the information and the presentation," she says. "And best of all, you'll be getting valuable financial information designed for artists and actors.
"This will be info useful to anyone serious about pursuing a voice-over career."
You may also wish to visit
Abundance Bound
for a free handbook and to learn about additional valuable programs there.

Your Daily Resource For Voice-Over Success