---
VOCareer.com Offers Voice-Over Training
Scholarship; Application Deadline April 30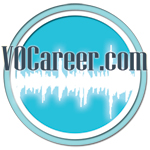 The April 30 application deadline for VOCareer.com's Chuck Riley Memorial Scholarship is fast approaching. The scholarship and
VOCareer.com will help one voice-over student get the start he or she hoped to get in voice-overs but could not otherwise afford.
To be eligible, applicants must:
be legal U.S. residents,

be at least 18 years of age or older,

have an annual household income under $30,000, and

have a passion for voice-overs, acting and performance.
No current, professional voice-over talent are eligible.
THE 'NEXT' CAREER
Adam Goodman, president of VOCareer.com says,
"We hear of so many people in need of a 'next' career option who posses every skill to be able to be a voice-over star.
"The great part of being a voice-over artist is that you only need your voice," he adds. "People who are disabled or who have become recently disabled and unable to perform the physical jobs they once could, are our prime targets to be awarded this scholarship."
WINNER TO RECIEIVE ...
The scholarship winner will receive:
six voice-over performance lessons,

six voice-over business lessons,

the entire VOCareer.com Guide to Breaking into Voiceovers series, and

a completed, fully produced professional voice-over demo.
The winner will also be eligible for additional items such as studio equipment, voice-over marketplace website memberships, and other training products donated in cash or goods from other members of the voice-over community.
Members of the voice-over community are encouraged to contribute by emailing Talent@VOCareer.com.
Interested applicants should go to www.StartAVOCareer.com for a complete application. Students, veterans and disabled persons are strongly encouraged to apply.
Additional information about VOCareer.com, the career-building web site, is at www.VOCareer.com.

Your Daily Resource For Voice-Over Success