---
With ACX
Chief Jason Ojalvo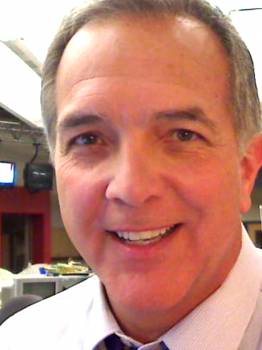 Note: On Aug. 24, the author hosts a webinar explaining how to use social media sites for voice over, including

LinkedIn

,

VoiceOver Universe

,

Google+

,

You Tube

and more - part of the SUPER SOCIALS series from

VoiceOverXtra

. Details: http://conta.cc/SeeSocMediaWebs.
Voice Actor & TV News Anchor
Launched to the public in May,
Audible
's new
ACX
(Audibook Creation Exchange) seems to be a win-win-win:
Audible realized it was having trouble keeping enough fresh audiobook titles in supply for their voracious listeners,
voice actors are always seeking new opportunities, and
publishers wanted access to fresh narrators and distribution channels.
ACX solves all those issues in a three-way mix.
For months leading up to the launch of this new site - a site that matches all parties in the production of an audiobook - Audible ran the service in Beta.
While much of what it conceived was very well designed, that Beta period served the online audiobook store well.
Beta narrators pointed out things Audible needed real-world experience with, and the process revealed economies of scale that prompted some adjustments.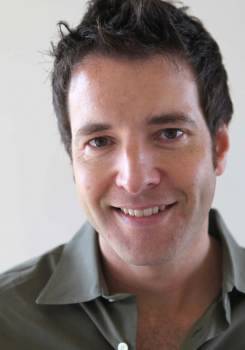 With all of 2+ months under their belt, I approached
Jason Ojalvo
, who launched and now runs ACX for Audible, with a few questions about the state of affairs today.
He was very forthcoming, and the result is below. Thanks, Jason!
Now that ACX has been up and running for a few months, what adjustments to the website interface are you prioritizing? And even with all your planning and preparation, what other changes did you realize you had to make early on in the program?
We've been fortunate to have so much great feedback from partners and new ACX users since the launch.
We've always planned to enhance search on ACX, and we're working on that, so audiobook narrators/producers can find the most appropriate projects for their voice.
We also are improving usability of the site so that our narrators/producers can make the smartest decisions about which projects to audition for.
Additional areas of focus for rights holders - and those producers who choose the "royalty share" option - include making sales data richer and more visible.
Like any great website and service, ACX continues to be a work in progress and gets better and easier to use every day.
Are you getting participation from the big name publishers you had hoped-for from the start? Where do the bulk of your titles come from?

We are.
Partners at launch already included
Random House
and
HarperCollins
, in addition to top literary agencies like
Janklow & Nesbit
,
Writers House
, and
Levine Greenberg
.
Since launch, numerous publishers, literary agencies and individual authors have posted titles, in many cases returning to the site to post additional titles - which we believe indicates they've had a good experience.
And we're adding new rights holders every week.
What would you say is the percentage of narrators who are also producing the audiobook they narrate?
We think a little more than half of narrators are also producing books they narrate.
As you know, more and more narrators are embracing the production side as the costs of setting up a home studio diminish.
Some create retail-ready audiobooks from their home studio, while others do most of the work but then farm out the editing, which is very time-consuming and detail-oriented.
There are also plenty of seasoned producers, in the traditional sense, on ACX who piece together a retail-ready audiobook by subcontracting everyone: the engineer, the narrator or narrators, the editor, a QC person, etc.
Does it seem that narrators are opting for the royalty share deal, or the pay-per-finished-hour option?

We're pleased to report that there's plenty of activity on both fronts.
We believe this speaks to the quality and range of material available on ACX to perform, and the flexibility inherent in a user-driven marketplace.
While pay-per-finished-hour is the more traditional model, you have to remember that a royalty share deal is really more of a full revenue share deal, because the narrator/producer gets not only half of the royalty payments, but also half of those $25 Bounty payments, which have the potential to be much more lucrative than the royalties.

Can you provide any figures for the range of compensation for those accepting the pay-per-finished-hour option?
We've only been humming about two months, but so far are estimating that between $200 and $500 per finished hour will be the average.
Given that the average book is 10 hours long, that means roughly $3,500 per audiobook.
(Note: Jason later adds: "…$200 - $500 PFH is for *complete* audiobook production, not just the narrator's fee. Rates on ACX are soup to nuts to create a retail-ready audiobook. Engineering, narrating, editing, QC, mastering….")
Can a narrator be approved as an "Audible Approved Producer" with fewer than 25 titles to their name? If so, how?

In general, no. But it has happened, especially if a narrator has verifiable experience delivering great audiobooks as a producer - not just as the narrator on an audiobook - and shows commitment to the craft.
And if a narrator/producer has created a number of titles via ACX where productions have been smooth and error-free and the rights holder was extremely happy, that narrator/producer will be in the running for the "Audible Approved" designation.
How confidently can you assert that every audition submitted is heard by the rights holder, or the person screening the auditions?

The fact that the rights holders on ACX now were either partners at launch, or early adopters thereafter, speaks to their commitment to audiobooks and to expanding the audience for their authors.
Because of this, we believe rights holders on ACX are vigilant about screening auditions and finding the best fit for their books.
We also know that participating publishers and literary agencies sometimes send their favorite auditions to the book's author to weigh in.
Are most rights holders or publishers willing to negotiate on a final compensation agreement? Or do they view their offer as final?
Rights holders and producers can use ACX's internal messaging system to communicate on agreement terms before a formal offer is ever sent, and are welcome to set up direct email or phone contact to discuss terms further if they'd like.
Thus far, our feedback indicates that this system is working, with users coming to terms for pay-for-production and royalty share as well as "off-the-grid" deals with audiobook publishers who want to license a book's audio rights directly instead of producing it on ACX.
You recently made a stipend offer to your original beta-testing authors, and those who are Approved Producers. Did that incentive have the desired result for you, and will you be offering other incentives along the way?
It did; the stipend offer, which is a non-recoupable "thank you" payment to narrator/producers to incentivize them to try a royalty share deal, precipitated quite a flurry of activity among narrator/producers and resulted in numerous offers.
We recently opened up a similar stipend offer of $100 per finished offer - which is of course on top of ACX's escalator royalties and $25 Bounties - to all ACX narrator/producers.
The stipend is available on a select list of about 200 titles, outlined on the ACX website.
We'll likely continue to provide incentives like this after these current offers expire at the end of August.
When do you expect to be able to allow narrators to be able to import books they've already narrated, and that appear in the Audible listing, on their profile.

We've heard this suggestion a number of times, and it's an enhancement we're working on.
What have I not asked that you would like to impress upon narrators who are using your system, or who hope to land a contract?

For actors looking for work, ACX provides a convenient, creatively fulfilling solution that they can arrange to fit their schedule.
The system and ACX agreements are set up to protect producers/narrators as well as authors and other rights holders.
Actors can post unlimited samples to show off their variety, and they can audition for as many titles as they want to.
Quality checks are built into the production process, so actors won't have to do 100 takes.
ACX also enables actors to communicate directly with authors and publishers, and it represents the possibility of an ongoing revenue stream for actors, enabling them to earn royalties long after a book is finished.
Or if they want to work in the traditional way, and earn a one-time payment for their narration work, they can do that on ACX, too.
The buzz is that ACX is one of the most empowering services ever created for actors.

(Note: I also offered a question about ACX's relationship to unions, and Jason says he is waiting on the final wording from that arrangement.)

Jason Ojalvo is vice president at Audible (an Amazon.com subsidiary), who launched - and now runs - the groundbreaking ACX (Audiobook Creation Exchange) service. The service connects voice over actors with great books to create more audiobooks for the ever-growing base of audiobook listeners. Ojalvo also oversees Audible's audiobook production department, which in 2011 received a Grammy nomination and 15 Audie Award nominations. Ojalvo holds an MBA from Columbia University in New York.

Dave Courvoisier ("pronounced just like the fine cognac, only no relation") is an Emmy Award-winning broadcaster, writer, producer, voice actor, and the main weeknight news anchor on KLAS-TV, Channel 8, the Las Vegas CBS affiliate. He's become the voice over industry's social media tech guru, and writes

Voice-Acting in Vegas

, a daily blog of adventures and observations in a style that's true to his friendly Midwestern farm roots.

Your Daily Resource For Voice-Over Success