---
INCOME/FEES
How To Revise Your Pricing, Policies
And Procedures For The New Year
January 4, 2017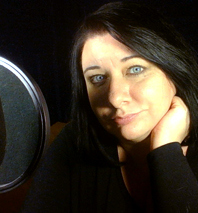 By Dana Detrick-Clark


Voice Actor and Audiobook Narrator / Editor / Producer



I need to make some changes. I want to start the new year knowing I can crush it for my ideal clients, as well as reach my biggest overall goals.

In some cases, that means changing fees, tweaking my work flow, or updating how certain policies read on my sites or in contracts.

But it can be overwhelming to change these things!

What if I scare off my current clients?




What if I'm not inclusive enough, and I lose potential work?



These are things all business owners fear from time to time.

But no one starts out the gate with everything set in stone. Over the lifetime of a business, revisions will constantly be made to reflect changing conditions and the desire for growth.

Think about brands you've always known, like McDonald's, for example. Sure, they still sell fast food at a reasonably low cost, just like they started out doing. But they've adapted over the years with innovation in what that menu looks like, how it is delivered to customers, and at what price those customers will pay. Sometimes they nail it, and sometimes they have to go back to the drawing board.

The needs of our businesses are no different.

GETTING STARTED

How do you get started with the revision process?

First, you need clarity in what your current pricing, policies, and procedures are.

Depending on the size or age of your business, it may be something you've never compiled. Don't worry if that's you! Many freelancers and small businesses write the rules for each project as they come.

Over time, though, it's extremely beneficial to have these things laid out in black and white. If you want to apply for funding, take on employees, or position yourself for any other kind of growth, you'll be glad you know where you stand.

Take time to look at your current roster of clients and offerings and make note of where the commonalities are in how you're performing those tasks and where your pricing usually sits.

You'll see the patterns that create the meat and potatoes of your business practices. Even if this is just a loose guide right now, you're going to be able to easily tighten it up for 2017.



WHAT TO REVISE?



Once you know where you're at, start aiming for where you want to be.

Here are some simple tips to revise your pricing, policies, and procedures:



1. Pricing.



Most businesses want to become more profitable every year. Do you need to take on more clients, sell more products, or adjust your pricing in order to accomplish this?

It may be time evaluate market conditions (surveying current clients, researching competition) to see what the market will bear. But your personal goals factor in, too.

A good way to measure any increase you need is by setting your big financial goals first. From these numbers, you can subtract the amount of income you expect to make if nothing in your situation changes.



The difference will be the amount you need to earn from more clients, more products, or an increase in price from your current offerings.



Is an increase realistic? The research you did on current market conditions will help you decide.

2. Policies.

What annoyed you most in 2016?

Was it a client that repeatedly refused to pay within 30 days?

Allowing someone so many revisions on their project that you lost time with better paying clients?

Waiting on paper checks in the mail?
Updating your policies can cut down on stress and give you the power you've been lacking in client relationships.

Having clearly defined pay schedules, pay methods, and expectations will make it easier for you to grow your business.

It's beneficial for your clients, too. Those contracts give them security, clarity, and the boundaries that all healthy working relationships need.



3. Procedures.



Policies create the rules, but procedures put them into action.

Sometimes these are things that aren't directly communicated to your clients, like workflow changes within your organization, but they'll feel the benefit when you become a more fine-tuned machine.

If you've never really mapped your processes before, this will be a real eye-opener. You'll discover where you can be more productive, and you'll rid yourself of a lot of meaningless tasks that steal your joy. 2017 is going to be your best year yet. To your success!
--------------------


ABOUT DANA


For 20 years, Dana Detrick-Clark has provided transformational audio solutions, music, and media content to small businesses and large corporations for traditional advertising and inbound marketing. She's voiced projects for household names including American Home Improvement, Hallmark, PNC, and Microsoft. "But big name or small," she says, "it's always about helping a client make magic for their customers."

Email: dana@seriousvanity.com
Web: www.seriousvanity.com



Your Daily Resource For Voice-Over Success