---
CAREER


Voice Over Newcomer: Start Your
Career
Right - With A Business Plan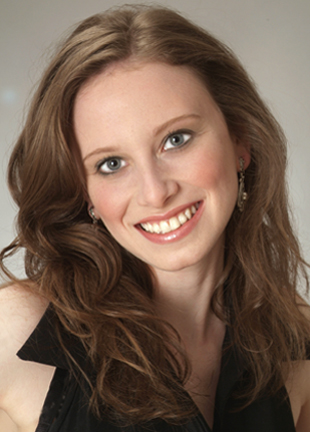 When I was a little girl I wanted to be the voice of Ariel in

The Little Mermaid

. Little did I know that it was an actual career!
Over the years I had been told that I have a nice, articulate, appealing voice and that I should do something with it. I spent my childhood in musical ensembles, singing and playing the oboe, and then went on to receive a Bachelorís in Vocal Performance from the Hartt School of Music, University of Hartford.
I enjoyed singing, but I still felt like something was missing.
A year after graduation, in 2004, I met

Dan Levine

, president and founder of

Such A Voice

, a voice over training and demo production company, and I knew instantly that voice overs were my true passion.
When I started my journey into the world of voice overs, I still had a full-time 9-5 office job doing secretarial work at a not-for-profit agency. Although I enjoyed what I was doing, I knew it was only a stepping stone, a source of income as I pursued my dream.

Today I am a full-time voice over artist with a 500+ international-wide client base, and I couldn't be happier.

Thanks to today's technology, I put together a home studio that allows me to serve clients all over the world.
With a home studio, I have been able to market myself via the Internet and provide voice overs for many different types of businesses - from production companies and advertising agencies to car dealerships, retail stores and more.
And since day one, I have had a marketing/business plan for myself, one that is constantly changing. I recommend that everyone create a business plan because it helps to centralize your game plan and focus on specific goals.
Over time, business plans can change, of course, and I have created outlines for different aspects of the business.
For example, here is a general outline I used for getting started in voice overs:
1.

Obtain voice-over training

& produce a voice over demo.
2.

Build a home studio

and become comfortable using the equipment. Also locate nearby recording studios as a backup.
3.

Create a web presence

with online casting sites such as Voice 123 and Voices.com, and create a personal website.
4.

Begin building a database

of potential clients by compiling lists of businesses and companies to contact.
5.

Start marketing!

Email demos as MP3 files; mail demo CDs (to those who request them); promote links to my demos on websites.
6.

FOLLOW UP!

(the most important aspect of marketing).
7.

Continue to be a student

, learning from producers, other voice talent, casting directors and online resources like VoiceOverXtra
. Take advantage of networking opportunities by participating in blogs and social networking sites such as
Voice Over Universe
(a wonderful resource for people in the voice over industry), and in-person networking and educational events.
8.

Enjoy

this new career!
The very first voice over job I did was for my parentís podiatry practice. It was a local radio commercial, and even though I didnít get paid (itís okay, I think I got dinner out of it), it was great experience, a lot of fun and a name to put on my resume!
My second voice over job was with a company that didn't pay as well as some others, but it was decent, and it was also a great way to build confidence and gain experience.
The third job was a regional radio commercial from a referral, and everything took off after that!
Meanwhile, I was still working my 9-5 office job, not focusing on NEEDING to get the voice over work - but rather, having fun exploring the industry, getting very excited when I would land a job and building my business.
If you ever feel frustrated or youíre no longer having fun in voice overs, stop and figure out why.
What can you do to change that?
This industry

is

a lot of fun, and the day I woke up and realized I was truly having fun at work, really enjoying what I was doing, I knew I had obtained the success I was looking for.
If you have a great voice, a great voice over demo, and the knowledge of how to market yourself, thereís no reason why you shouldnít succeed in this industry.
It is also important to have the love and support of people around you as you pursue your dreams. A positive outlook and the assistance of others will be very beneficial. I would not be where I am today if it werenít for the constant love and business support of my husband.
I love my time behind the microphone as a talent, and I also love sharing my passion with thousands of students all over the country who dream of getting into voice overs themselves.
The opportunities in the voice-over industry are endless!
"Words mean more than what is set down on paper. It takes the human voice to infuse them with shades of deeper meaning.Ē

-

Maya Angelou
ABOUT HEATHER ...
Heather Costa is a full-time voice over talent and Director of Operations for

Such A Voice

. Her fast growing success and knowledge in this field have earned her respect in the voice over industry, and working with students around the country, she has helped launch many voice over careers. Her voice over credits include Finish Line, Second Life, PetSmart, Chase Banking Corporation, Comcast, Prentice Hall, the Educational Testing Service, the Village Voice and eBay.