---
HOLIDAY GIFT
Perfect Holiday Album: 'Prime Time Voices'
Christmas Stories (And Proceeds Benefit Kids)
December 8, 2012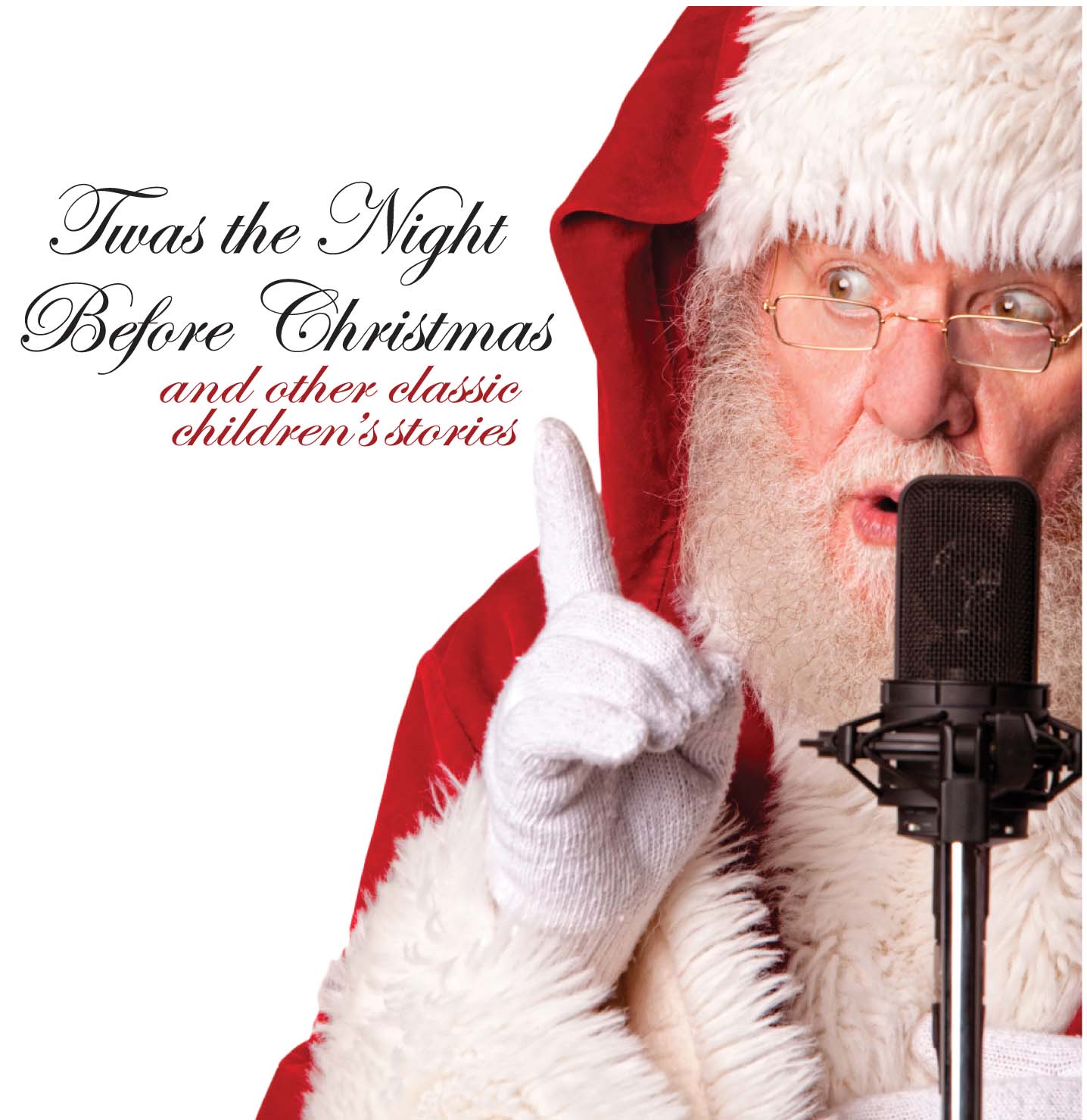 (VOXtra) - Thirty-one of the country's top voice over pros have donated their time and talents this holiday season to raise money for hospitalized children, crafting a full-length album of classic children's stories, '

Twas the Night Before Christmas ... And Other Classic Children's Stories.



Available as both an album and CD, it's a perfect gift for children - of all ages - and especially for the kids of voice actors.

See? This is what we do!



It can be purchased now on

Amazon

,

CD Baby

and

iTunes

, with both hard copy and digital options.

It can also be purchased at the group's

Facebook Fan Page

.

This follows the success of last season's recording, which raised $8,000 for the

Chase Child Life

program at

Mattel Children's Hospital UCLA

. All sales proceeds this year will go to the same program.

In fact, members of the cast will also assemble at two UCLA children's hospitals on Dec. 12 to read stories to the children.



BUY NOW, ENTER DRAWING



This year, Prime Time Voices for Children has also teamed up with

Voxy Ladies

and

VO Buzz Weekly

for the

12 Days of VOXmas

contest, where a proof of purchase of the album sent to

vo@voxyladies.com

puts you in a drawing for over $14,000 in voice over-related prizes.



'GIFT OF IMAGINATION'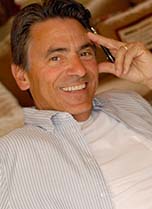 Based in Los Angeles, popular voice talent

Joe Cipriano

(pictured) produced the album. With his trademark enthusiasm, Cipriano says:

"This is the perfect gift for children of all ages, as well as adults, because this is a gift of imagination. It's rare these days to have a true theater of the mind experience. And every story on this album will mean something different to each person who listens to it.

"

Bob Bergen

's telling of

The Emperor's New Clothes

is a great example of that," Cirpriano says. "His characters, the beautiful music by

Greg Chun

, the audio design of the atmosphere by

John Masecar

- all of that delivered to you via only one of your senses, the sense of sound. And it's exhilarating.

Cipriano adds: "The humor in

Jim Tasker

's

Goldilocks and the Three Bears

with a twist

- mixing modern day components with the classic story, will have you laughing out loud.

"And

Townsend Coleman

's telling of

Peter Rabbit

being chased by Mr. McGregor around the garden and into the tool shed is an action movie for your ears.

"The entire album will take you on a journey of imagination. Not to mention that it's just darn fun to listen to."



THE BIG CAST ...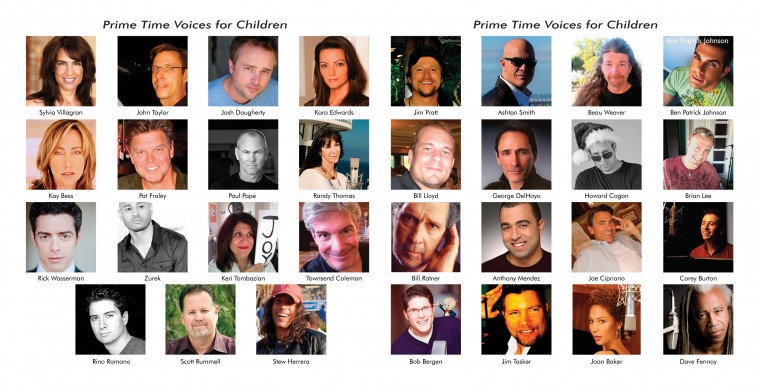 John Masecar handled the album's sound design. Composer

Greg Chun

wrote and performed new compositions for each story. And the music on

'Twas the Night Before Christmas

is courtesy of

Killer Tracks

,

Universal Music Group

.

Listed alphabetically, the Prime Time Voices cast is:



Joan Baker

,

Bob Bergen

,

Kay Bess

,

Corey Burton

,

Joe Cipriano

,

Howard Cogan

,

Townsend Coleman

,

Josh Daugherty

,

George DelHoyo

,

Kara Edwards

,

Dave Fennoy

,

Pat Fraley

,

Stew Hererra

,

Ben Patrick Johnson

,

Brian Lee

,

Bill Lloyd

,

Anthony Mendez

,

Paul Pape

,

Jim Pratt

,

Bill Ratner

,

Rino Romano

,

Scott Rummell

,

Ashton Smith

,

Jim Tasker

,

John Taylor

,

Randy Thomas

,

Keri Tombazian

,

Sylvia Villagran

,

Rick Wasserman

,

Beau Weaver

and

Zurek

.



AVAILABLE TO RADIO STATIONS





Benztown

, an international radio imaging, production library, programming, and voice over services company, is making Prime Time Voices'

'Twas the Night Before Christmas

recording available to radio stations at no charge, in the spirit of this charitable endeavor.

Stations that wish to access this heartwarming holiday programming for free should go to www.benztown.com/christmasinabox or call (818) 842-4600.

The group requests that radio stations mention the donation button when playing the recording.



THE CHILDREN'S HOSPITAL



The Chase Child Life Program at Mattel Children's Hospital UCLA is staffed by child life specialists who are part of an interdisciplinary, family-centered model of care.

They focus on the social, emotional and developmental needs of hospitalized children by communicating accurate and age-specific information, identifying potential stressors, and planning and practicing coping strategies.

Each professional staff member holds a bachelor's or master's degree in child life, child development, education and/or psychology, and is professionally certified and affiliated with the Child Life Council.

For more information, and a complete list of services, please visit UCLAhealth.org/ChildLife.



Your Daily Resource For Voice-Over Success