---
Marketing: The Art and Science
Of Self-Promotion / Part 3 Ė A System
By Tom Dheere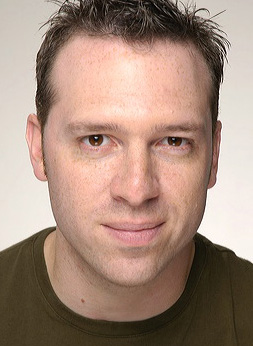 Okay, so weíve covered the science of self-promotion (demos, cold calls, etc.). Now letís delve into the dodgy - the art of self-promotion!
By the way, there is no singular ďrightĒ way to do this. There are a number of wrong ways, though!
Once youíve made contact with potential clients and sent out your demos, you need a system to track all contacts and your history of correspondences with them.
There are a variety of programs for this, such as Microsoft Outlook, or you could use your PDA, Blackberry, or whatever portable device you may own.
I use ACT! Contact Management Software by Sage. Itís a comprehensive, versatile program that tracks your clientsí contact info and history (when you called them, email subjects, etc,), prints labels, and even lets you send mass emails. Itís the best one Iíve come across and I highly recommend it.
ACTION PLAN
Step number two, after entering the info into your contact management system, is to set up an Action Plan.
Figure what actions you will take on a yearly, quarterly, monthly, and weekly basis to promote yourself, using all the tools youíve collected. In other words
, how will you stay in touch with your contacts?
The most common methods include postcards, newsletters, and follow-up calls.
Avery makes great printable postcards. I type them up in Word, and then print them directly on the postcard.
I also send out a quarterly newsletter to keep all my clients up-to-date on the goings-on in my career.
DON'T BE PUSHY
All of this stuff is well and good, but there is a third critical subject to cover. To always be in the hearts and minds of potential, current, and past clients, you have to find the balance between being persistent and pushy.
How do you stay in touch without annoying them?

How long is too long between correspondences?
Unfortunately, there is no single correct answer to this question. Some people like a phone call once a month. Some donít want to hear from you once youíve sent them your demo. Most people fall somewhere in between.
So what you do? Set up a Chaos Theory-type fractal computer program with hourly reminders of when and how to stay in touch with every single one of your contacts? I donít think so.
All I can tell you is what I do:
QUARTERLY NEWSLETTER
I send a quarterly newsletter to all of my contacts via email.
I talk about what VO gigs I have booked and include a brief summary of my non-VO projects (Iím also an actor and writer).
People receiving this are free to read the newsletter at their leisure.
QUARTERLY POSTCARDS
I also send out postcards quarterly, but only to casting directors and agents.
Why? Most of them prefer not to receive emails, so they donít receive the newsletter. Also, they have a HUGE pile of headshots, resumes, demos, and reels to slog through every day, so a quick glance at a postcard is all they have time for.
On top of that, the only thing they want to know about you is if youíre getting work - so thatís all I mention on the postcard.
GO FOR GOLD
I call my Golden Clients twice a year. Golden Clients are every contact I have ever booked a gig with.
I call to say hi, ask how theyíre doing, and if there are any upcoming projects that I might be right for.
I call all my potential clients once a year. These are mostly production companies, audiobook publishers and the like, who have one of my VO demos on file. The conversations are pretty much the same as with the Golden Clients, but I try to keep these short.
Having a better understanding of self-promotion is a key to success. If you can balance the art and the science, you will be well on your way toward a fruitful voice-over career!
Tom Dheere is a full-time voice-over talent as well as a freelance actor and writer. Recent VO credits include the Daniele Steel audiobook Amazing Grace. He is also the moderator of The Good Karma Network, an online entertainment industry support group, and is writing Project T.E.R.R.A., a computer-animated web series. On top of all this, he writes an entertaining blog, The Rognog Blog.