---
CAREER

The Voice Over Olympics - What It Takes
To Compete & Win Your Career Marathon
July 26, 2012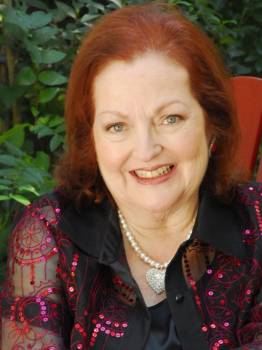 Note: The author tells how to prevent and cope with

Clients From HELL

, in a new

VoiceOverXtra

webinar on Tuesday, August 7. Registration includes a full recording and all slides. For details, please click here.
By Bettye Zoller
Voice Talent & Coach, VoicesVoices.com
As the

Summer Olympics

get under way in London, it's pertinent to ask:

How does a voice performer compare with an Olympic athlete?



Both groups of performers can be honored with awards, win jobs (or lose them), win respect from peers (or not). And there are many more correlations we can make between sports and voice overs.

But in the end, you win some, you lose some.

And like just about everything else in life, both areas take dedication, training and a burning desire to accomplish great things.



CAN YOU TAKE RISKS?



Do you have what it takes to win?

By analogy, jumping into a pool or walking that balance beam at the Olympics and being judged not only by the officials but also by jillions of people watching TV worldwide and in person ... well, that means taking risks.

Auditioning is taking risks too. You risk rejection. If you're bad, people gossip and talk about you. If you're good, they usually say little or nothing.

Don't expect a lot of compliments in the VO world. Your compliment is winning a gig and getting paid for it. That's all.

I tell my students that if they crave applause, stick with working in theaters and cabarets. You don't get applause in recording studios, particularly stuck at home in your studio long hours with the dog cranking out those voice jobs.



JUST GOTTA DO IT



But back to the bottom line.

In interviews, athletes say things like this:

I'll never give up
I can do it
I know I can and I will
I won't accept second place
I get up every morning and practice at 4 a.m. before going to school
I practice about 20 hours each week in the gym
I have been dedicated to success (as a swimmer or whatever) since age six
I love what I do. It means everything to me
Athletes say things like this while holding down jobs, attending schools, raising children, etc.

Remember that - when it's late night and you've auditions or jobs to do, an audiobook to complete, contracts or other business matters on your computer to get out.

What's your excuse? Nobody ever said the hours would be short!



THROW IN THE TOWEL?



Then again, maybe life is telling you something if you try in vain, for a long while, doing your very best to get voice jobs but just not winning any. You try to get agents but they turn you down. You try to impress producers but you can't.

If that's happening, maybe you're just not cut out for voice over work. Not everyone is.

Not every pianist will win awards. Some will just play for their own enjoyment. Not every swimmer will be in the Olympics.



RAISING RED FLAGS ...



When newcomers to voice overs tell me, "I'm thinking about getting into voice work," I see a red flag.

The great broadcaster

Ron Chapman

once told me, "I always tell those folks, 'If you're only thinking about it, you probably shouldn't be doing it.'"

You see, the word "thinking" means "sort of" to my mind - not a "burning desire." Far from it.

I also dislike hearing: "People always have told me I have a good voice."

So what? Having a good voice is a small part of being a professional in this business. Being a good business person is paramount.



NO SHORTCUT TO WEALTH



Another red flag raiser is: "I want to get into voice work but have no money."

Well, get those finances under control before starting something new, no matter what the field or activity. Everything costs money, especially training. There's no shortcut.

You'll also need a professionally produced demo and recording studio equipment and a good computer and promotional materials.

Believe me, voice over is NOT a get rich quick scheme.



ARE YOU DEDICATED?





Michael Phelps

, the amazing swim star, said,

"When people say it's not possible, that just makes me want to do it more. I'll never give up."



That's what a coach loves to hear! Are you this dedicated? Or should voice overs remain a 'fun thing to do, a hobby?'

MANY LEVELS OF VICTORY

Can you achieve 'victory" in voice overs? Yes, at many different levels.

It's a great part-time job, great for people after they retire, or when that day job just gets to be 'too much.'

It's wonderful because you can achieve 'victory' over the work-a-day world of long commutes in heavy traffic and the aggravation of a thankless job.

It's victory because you can be your own boss and work as much or as little as you want.

It's victory because you can take vacations or long weekends without begging a boss for them.

It's victory because parents can spend more time with kids and not spend so much on childcare.

It's just such a great occupation in every way.



BEWARE WASTING YOUR TIME



But you are freelance worker. That means you have to sell constantly and network and get your name out there with people who can hire you.

Also, heed warnings about spending too much time on social media, talking with friends, social stuff.

Ask yourself, "Can these people give me a job?" If not, it's best to say a friendly hello but move on to tasks of the day selling yourself and your business.

And choose carefully among conference events that are mostly social gatherings. What did you REALLY gain from spending those dollars on travel and hotel?



CAREFULLY CHOOSE TRAINING



Judge where you put your training dollars carefully. Are you thinking of voice overs as a real job or are you just playing around and happy to have something you might do other than your previous day jobs?

Think about this question. It is possible to enjoy doing voice overs as a part-time hobby or job. It's also possible to do voice work and run another business full time.

Either way, you'll find what is best for you. Meanwhile, don't give up that day job!



NO INSTANT SUCCESS



What makes you especially angry or upset? Advertisements I see or hear claiming 'instant riches from voice overs' or 'my seminar will instantly make you a success.'

There is no such thing as instant success in this field or in athletics. In fact, there is never instant success for anyone.

Winning the Voice Over Olympics Career Marathon takes planning, hard work, dedication and training!



ABOUT BETTYE ...



Bettye Zoller is a multi-award winning international voice talent and trainer, and owner of

VoicesVoices.com

, a voice over production and training company based in Dallas. Winner of Clio, Addy, Golden Radio and many other awards, she coaches individuals and conducts workshops worldwide - including monthly webinars for

VoiceOverXtra

.

Email: bettye@voicesvoices.com
Web: www.VoicesVoices.com



Your Daily Resource For Voice-Over Success