---
VOICE ACTING
Just The Facts: A Storyteller's Guide
To Narrating Nonfiction Audiobooks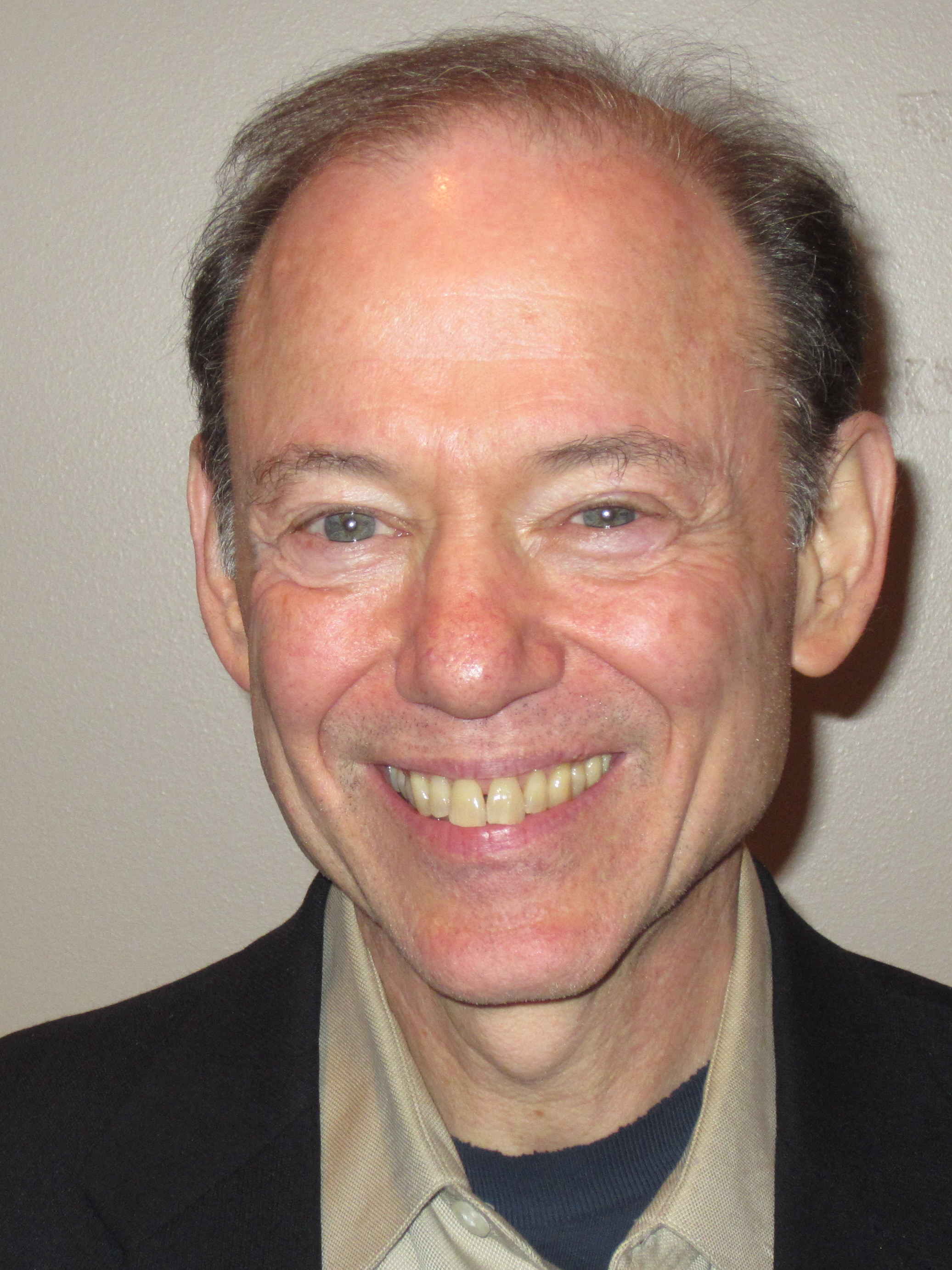 By Paul Ruben
Producer, Director, Casting Professional and Teacher
Before continuing:

If you've just emerged from hibernating in a cave the past century, or recently touched down on Earth from outer space, you're likely unaware of the iconic television series,

Dragnet

. In order to address this serious pop culture deprivation, please visit YouTube and listen a moment to

Jack Webb

, and perhaps one of twentieth century television's most enduring musical signatures.
And now...
A Storyteller's Guide to Narrating Nonfiction
MUSIC:
Dragnet Theme
FADE IN:
A NONFICTION BOOK COVER - a memoir, how to, biography, autobiography. You name it.
The Nonfiction Narrator:
McGuffin
Ladies and gentleman, the story you're about to read is true! It is, after all, nonfiction. The names have been changed to protect the modulators.
INT. RECORDING STUDIO CONTROL ROOM.
TONY is sitting at the console in front of the Iso booth.
DIRECTOR JOE'S VOICE-OVER
This is the studio. New York, New York. I work here. I'm an audiobook director. Narrators record books here. Sometimes I hold auditions. Like this one, for my upcoming job. It's nonfiction
. Here comes the next narrator.
A NARRATOR strolls into the control room, smiling, iPad in hand. He enters the booth. He sits.
DIRECTOR JOE'S VOICE-OVER
Name's McGuffin. He's like a lot of hot-shot, nonfiction narrators Bill and I run in to.
They come in: eager, prepped. They think, I got this gig. It's in the bag.
Tony nods and we can read McGuffin's lips:

Chapter One

. We silently observe him auditioning.
DIRECTOR JOE'S VOICE-OVER
And why not! They figure, what's there to narrating nonfiction. Read the book in advance. Look up a few pronunciations. The rest? A snap. Piece of cake! McGuffin here is one of those narrators! Or was...
CLOSE ON MCGUFFIN'S FACE.
He abruptly stops reading. He looks up from the mike. He's scared. Plenty scared. Sweat rains from his face as if each pore was a hydrant.
INT. CONTROL ROOM.
McGuffin is seated in a black, swivel chair. JOE, and his partner, BILL, are both standing in front of McGuffin, so really, he never has to swivel. Tony is calm and collected; he's seen it all before.
(Oh, and no more stage directions. You get where this is headed).
Read McGuffin his rights, Bill.
You're a narrator, so you
don't
have the right to remain silent. Anything you inorganically say can and will be used against you. You don't have the right to an attorney. It won't help. But you do have the right to an acting teacher.
And based on your audition, maybe you better get one.
MCGUFFIN
Hey, what's this all about?
We'll ask the questions.
Careful, Joe. I think he's carrying.
Hey, I ain't armed.
Doesn't mean you're not dangerous.
Did you carry that melodious voice of yours in the booth with you?
Yeah, but the voice is my secret weapon.
Told ya' he was carryin.'


The way you modulated your voice, son.
Yeah?
Shoulda kept it a secret.
What's that supposed to—
Before you walk in that booth, deposit the voice outside the door.
That's the law at this studio.
But I'm a voice actor!
Easy. You can keep your voice.
We just don't want you to hurt listeners with it.
So, McGuffin, you're a narrator.
Voiced thirty books.
Voiced?
You mean acted, performed, right?
Performed! Acted! Whatever!
Tell me what that means, later. McGuffin, we assume you've narrated nonfiction books before.
My specialty.
How so?
My voice has the perfect combo fellas—bass and charm.
Bellissimo
, eh!
Watch the salty language, son!


Let's get started. Did you just read the nonfiction book's first two sentences?


I'd have read three, but you guys interrupted me!
He's recalcitrant, Joe.


No salty language, Bill. Remember, we're role models.
Why'd you stop me?
I'm a director. I stop narrators.
Maybe you shouldn't.
You're not the first actor to tell me that. Now, back to your specialty.
Son, what do you mean, specialty?
Like I was tryin' to say, I'm authoritative, resonant, pleasing, smooooth!
Techniques your Aunt Mary taught you, huh.
You know my Aunt Mary. Hey, she's innocent—
If he only knew, Joe.


Ever occur to you that nonfiction narration is about acting?
Yeah.
And?
I let it go. It's nonfiction. What's to act?
You don't mean that.


I think he does, Joe. Maybe you do need a lawyer, son.
Okay, McGuffin, we got another narrator comin' to audition in ten minutes.
So let me finish.
Not until you get straight about the facts.
Nonfiction. The facts. How to narrate ʻem.
Relax.
Now, pretend you're a listener.


You wanna hear ten hours of vocal sing-song?
Never thought of it that way.
Or you wanna hear a storyteller?
I thought storytelling was fiction.
It is. Nonfiction, too.


With a few differences. Big ones.
I don't know what you're tellin' me.
You will.


I listen to you guys, do I get to finish my audition?
Depends.
On?
You.
Huh?
Your secret weapon.
The sing-song.
It's a story killer.
Give it up.
But it's what I do?
Did.
Think of the dazed listener, son. The sing-song. Have you no mercy?
Let's start at
Chapter One
.
How's that?
When you narrate nonfiction, who's saying
chapter one
?
Gonna be a long ten minutes, Joe.


No. The author. That's who is telling the nonfiction story. That's who listeners think they're hearing. So, that's who you are.
But I'm a voice...I'm an actor.
Then
act
like the author.
So, I gotta act like a real person. Hey, somethin's fishy here.
We're givin' it to ya straight.


You gotta sound like an author, who is no actor.


Just how do I pull that off?


Authors aren't in possession of your snazzy cadence.
Or the smooth tone.


They don't turn words into wavy music. You dig?
Listeners wanna hear a real person. No characters, either. No character voices.
But I gotta make the book sound interesting.
You gotta make the listeners interested in
you
!
Me?


And this amazing story you are dying to tell them.
So, I can't make the words interesting.
Unless you're a magician.


The book's the book. Can't juice the words. Not possible, son.
That's it? I can't do characters. Can't use my voice to make the book sound interesting. Have to act like the author who can't act! That's boring, fellas.
Only boring when your amazing voice interferes with your enthusiasm to tell this amazing story.
So, you're sayin' my m.o. should be, listen to this amazing story?
Job one.


How do I interest listeners in hearing about five-hundred ways to get a job promotion when I can't emphasize nothin'? Stumped ya, huh?
Threw us a slow softball.


Let's get this
emphasis
idea straight, once and for all.
It's about time!!!


You're the author telling this story, right.
Enthusiastically.


Exactly how enthusiastic are you?
Over the moon. This book is my baby.
What do you want listeners to understand about your baby?
Everything.
Just the way you do, right.
Think a listener's understanding requires a lot of emphasis?
Think the ideas, concepts, language they gotta understand in order to be as enthusiastic as you, as smart as you, is gonna take a lot of emphasis?
Yeah, ʻcause I'm the expert, but they're just gettin' started.
You're the expert, McGuffin, the teacher, the majordomo, and all you wanna do is educate, inform, and convince us listeners to be as excited and informed about this topic as you are.
Then I
can
emphasize.
Now you're cookin'!
So long as the emphasis helps your listener understand this subject.
And dig it as much as me.
Emphasize till the cows come home.
But remember, McGuffin.
This is a family show, son.


Look, Joe and I here. Our beat is modulation patrol. Twenty-four-seven.


Sing-song that comes from your swanky voice is a crime.
Vocal jive.


Emphasis that comes from a passion for listeners to be as enthusiastic about this story as the author is keeps the narrator on the straight and narrow, son.
You're repeatin' yourself.


I'm a director. Occupational hazard.
Yeah, yeah. Do I get to finish my audition?
We're all yours.


First, I gotta confess somethin'.
Figured you would.


When I'm narrating nonfiction, I never really picture my listeners, who I'm speakin' to. I'm just sorta yakkin' at the page. So, how do I imagine my listeners, like you guys right now, huh?
Wide-eyed. We're your students. Eager to learn from you.
To absorb your brilliance.
To be wowed.
And remember, we're taking notes.
So, don't rush it.
Meaning?
We're here to
think
about what you have to say, so you say it like you
want
us to think about it.
Not forget about it.
And that will slow me down?
Unless you believe we can take notes like Superman.
And if you're talkin' a mile a minute, or makin' us woozy with the vocal sing-song...
We're sleepin', not thinkin'.
One last thing. You love havin' us listen, don't ya?
When you speak, remember, we wanna feel that love from you.


We listeners can't always concentrate. So you gotta love us, tickle us with your enthusiasm.
Make us putty in your hands. Now, get in there and audition.
We forgot the oath, Joe.
Huh?
Can't audition for nonfiction without takin' the oath, son.
I'm a southpaw.
He's got moxie like his Aunt Mary. Okay, raise the left and put the other one on this how-to book.
When you record nonfiction, do you solemnly swear: to tell the story, the whole story and nothin' but the story, as if you're the author?
I do.


To speak as if to a small group, like a classroom?
I do.


To remember that every word in this book is gold?
Worth a king's ransom.


That your enthusiasm for the facts—and not your swell voice—will cause you to emphasize words?
What voice? I left it outside the booth.
To never forget your nonfiction m.o.?
Devotion to the listener's enthusiasm for this amazing story.
I like his moxie, Joe.
Okay, it's storytime.
Give us the facts we wanna hear.
The way we wanna hear ʻem!
In silence, we peek through the booth and observe McGuffin narrating. We also see JOE and BILL. They're nodding, impressed. Tony is calm and collected; he's seen it all before.


DIRECTOR JOE'S VOICE-OVER
There are hundreds, maybe thousands, of audiobook narrators—in this city, in LA, and in home studios from Pittsburgh to Peking—who know that recording nonfiction is a tough job that demands concentration, stamina and true grit. Sometimes, these narrators all sound like plain vanilla. But sometimes, when they get nonfiction right, get what the listener wants from ʻem, get how to give listeners what they want, and deserve, these narrators distinguish themselves; they're proud of themselves. Damn proud. I'm damn proud, too!


the end
--------------------

ABOUT PAUL


Paul Ruben has produced and directed numerous award-winning audiobooks for every major publisher since 1987. His many Audie Awards include work for

It's Not About the Bike

,

Raymond and Hannah

,

The World is Flat

, and

A Slight Trick of the Mind

. He also received the 2003 Grammy (Best Spoken Word Album) for Al Franken's

Lies and the Lying Liars Who Tell Them

, and the 2009 Grammy for

Always Looking Up

by Michael J. Fox

.

He has directed regional and summer theatre productions, contributed features on audiobook narration to

AudioFile

magazine, and was elected to the Audio Publishers Association Board of Directors in 2005. Based in New York City and casting and directing many first-time narrators - some of whom have become outstanding and award-winning working narrators - he also teaches audiobook narrator workshops through his company,

Tribeca Audio

.

Your Daily Resource For Voice-Over Success