---
What Are You Thankful For?
Say It ... You'll Feel Better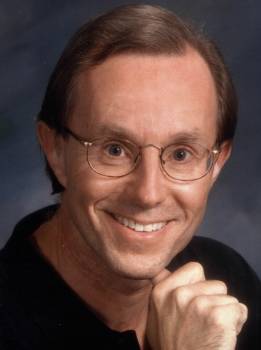 By John Florian
Thanksgiving is my favorite holiday - perhaps it's your favorite, too?
I mean, there's the turkey and pumpkin pie and getting together with the family and friends. We always laugh. Eat too much. "Restart the diet tomorrow."
It's a relaxed time ( ... I don't do the mall on Friday).
And somehow I'm able to think of people who are no longer with us in a nostaligic way - rather than becoming depressed about their loss. My mom's birthday is today - she passed away several years ago. But today I'm dwelling on being thankful for her life.
So I guess that leads to why I like Thanksgiving so much. It's garnished with the word "thanks."
An article in this morning's The Wall Street Journal (page D1) explores the science of it all, stating in a subhead:
Grateful People Are Happier, Healthier Long After the Leftovers Are Gobbled Up
The author, Melinda Beck, finds "A growing body of research (that) suggests maintaining an attitude of gratitude can improve psychological, emotional and physical well-being."
One study she reports on finds that
"The real benefit (of giving thanks) comes in changing how you experience the world. Look for things to be grateful for, and you'll start seeing them everywhere."
Hmmm. I think we already knew that.
Giving thanks - and giving to others who are less fortunate - makes us feel better.
So: What are YOU thankful for this Thanksgiving? Please share your thoughts in the COMMENTS section below.
Hey, I'll get the ball rolling ...
I'm thankful for my wife ... my family ... my health ... a career that lets me passionately follow creative instincts ... and for you!

Thank you SO MUCH for being a part of my life.