---
Career Quiz - Voice Over Working Pro:
Assess & Analyze To Move Forward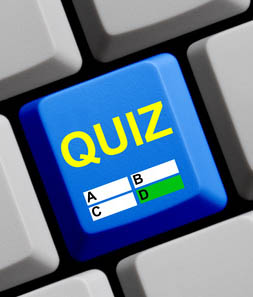 By Deb Munro
It's important to create career goals and actions that are realistic to your needs as you advance in your voice over career.
This quiz is designed to help.
Circle the letter that best describes your answer. Then calculate your score and read an analysis of what that score means.
CAREER QUIZ:
INTERMEDIATE / WORKING PRO
1. I have purchased recording equipment and record ____ hours per week (auditions / practice / jobs).
2. I have joined ___ voice over websites that offer VO services and information – such as forums / online auditions and jobs / features and news, etc.
3. I audition ____ times per week through agents or pay-to-play website memberships.
4. I have pitched ___ potential new clients in the past year (if you are union – convinced the client to go union).
5. I have worked with a reputable advanced coach for ___ hours in private one-to-one training.
6. I have listened to ____ hours of commercials/animations and other voice over genres and demos.
7. I have created a realistic business plan, including invoice system, logo, website etc. and spend ___ per year re-investing in my craft (equipment upgrades, software, tech support, training, marketing, branding, website, etc.).
8. I have the following services available to better service clients:
b. Audition Studio (ok quality)
c. Pro Studio including Phone Patch Services
d. Pro Studio with ISDN and/or Source Connect and Phone Patch services
9. I spend ___ amount of time per week on my craft (training/marketing).

a. 0
10. I keep in touch ___ with my agents / representation.
CALCULATE YOUR SCORE
For every letter you circled, give yourself the following points. Then read
an analysis of where you are are, and how to proceed.
WHAT IT MEANS
If you scored 0 – 19 points ...
Perhaps you aren't seeing the results you'd like in your craft?
If you are a veteran you could still rank in this score and be very content in your career, but how secure is the state of the industry? We are at a crossroads, and many veterans will see big changes in the years to come.
Better that you stay ahead of the game. Even if you are busy in your craft, be ready for change and adapt to your industry.
If you are not seeing any return on your investment, re-evaluate how much time and effort you are investing to get the return you want.
Perhaps it's time for more training to keep current, or to work on the business side of things.
Stay on top of your game, because others are scoring higher than you. And they are ready to take any work you want to give away.
You can never afford to stop investing in yourself!
If you scored 20 – 39 points ...
Sounds like you are doing a great job at running a voice talent business.
If you are finding a fairly decent string of income, great work - but perhaps its time to step it up a notch so that you can turn decent income into steady.
Evaluate what you are weak in and focus on what you can do to improve.
Trust your mentors to guide you in the right direction, and don't fight the process.
If you need to brush up your voice acting skills, do it. If you have to suck it up and learn audio editing – join the rest of the planet. If you need to learn more about using a computer – or whatever - just do it!.
Why are we always so full of ego, thinking we don't need help?
I
f you are scoring in this range and not seeing any return on your investment, more training may be in order.
Perhaps there are additional things you're missing. Figure it out to increase your score.
If you scored 40 – 60 points ...
Wahoo! Aren't you the pro!
Hopefully, you are seeing great return.
Sounds like you are doing all the right things to make your business grow.
If you are seeing a steady financial return, way to go! But remember not to get too comfortable. Things in this industry change in a minute, so keep at it and know that what got you there to begin with, will get you there again.
zkeep advancing and adding to your list and creative ways.
If you are scoring in this range and not seeing a steady income – it's time for a serious evaluation from a pro. Assess what is not working, because it sounds like you are doing all that you should be to make this happen.
Perhaps your natural abilities just aren't meeting your business, or vice versa.
Training is usually the key. Perhaps you just need to work on audition techniques or business etiquette, or perhaps you are at the dreaded crossroads and need to make some decisions that will benefit your journey.
ABOUT DEB ...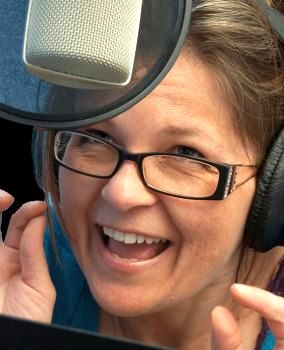 Deb Munro is a leading voice talent, coach, and owner of Chanti Productions, in the Vancouver, B.C., Canada area. She offers private voice over coaching by phone and Skype, and MIC 'N ME workshops on voice acting, business and demo prep in many Canadian cities.
Web:
www.micnme.com

Your Daily Resource For Voice-Over Success