---
Cash Flow: Five Proven Ways
To Improve Your Income Stream
By Maxine Dunn
Voice Actor / Solopreneur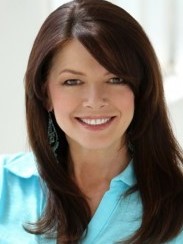 If you're worried about a lack of cash flowing into your voice over business, here are practical, useful ideas that you can use right away to improve your situation.
I've discovered these strategies by working with challenges in my own business, and I can say with great conviction that each and every one of them work.
They've worked for me, and they'll work for you.
NEED POSITIVE FLOW
A positive cash flow is vital to the success of your business. It allows you to stay current on your overhead, implement new ideas for products and services for your clients, and continue to increase your expertise in your field.
It also gives you a sense of self-efficacy and well-being, which are paramount in maintaining a positive mindset as a solopreneur.
Here are key ideas for improving your cash flow now.
1. Increase Your Rates / Prices

Raising your rates will always improve your cash flow. Raising your fees or prices by even 20% to 30% will generate more immediate income.
And don't worry about the bottom 10% of your clients that won't embrace your rate increase.
You will be making more by actually working less. You'll find that if you approach your top 20% of clients with a rate increase, they won't bat an eye and will happily keep working with you at a higher rate.
Raise your rates. Today.

2. Develop special packages and pricing for pay-in-advance customers.
Providing special pricing for your clients in return for payment in advance is a great way to immediately increase cash flow.
For instance, if you give your clients the option to purchase bundled packages from you at a discounted price in return for receiving payment in advance, it's a win-win for both of you.
You receive immediate payment and your clients receive great value and guaranteed services and products.
Personal example: I've worked out a "package system" for some of my commercial voice-over clients.

By purchasing my voice-over services for 10 commercials at a time, they receive a discount for buying in quantity. And they pay for my services in advance.

For example, we agree that they will use my voice on 10 television commercials for their product over the next six months. They receive a discount for purchasing my services in quantity, and I receive payment in advance for providing them with guaranteed services.
The benefits of packaging your services for your clients is that it not only ensures brand continuity for them, it also ensures cash flow for you.
Think of ways you can bundle or package your services or products while offering special services or a discount for payment in advance.

3. Increase the number of clients or customers you work with.
This involves the simple process of direct and focused marketing to increase your client base.
Marketing to new clients must be a primary activity in your business. This could include:
cold calling prospective clients every day (this has been a very lucrative strategy for me!)
attending industry-related live events and actively networking
consistently asking for referrals from your existing client base (ALWAYS be asking for referrals)
improving and perfecting your web presence
Make a point of reaching out daily - DAILY - to brand new clients and customers.

4. Add a new income stream related to your current business.
You can utilize your current skill-set to create a new income stream.
Personal example: As I'm an experienced writer I also offer, in addition to my voice-over services, script consultation and copywriting services.

And of course, I charge an appropriate fee for my writing services with a minimum fee built in. The minimum fee is payable in advance.
Think about what you do well, and brainstorm ways that your existing skills could create an additional income stream for you:
teach a class in your area of expertise at a local community college
add an additional service-offering to your existing clients' projects
parlay your expertise. For example, if you're an on-air radio announcer, you could create additional voice-over demos and market yourself to narration or e-learning clients.

.
5. Remember to up-sell.
You know the idea of "up-sell." You're offered more than you'd requested at a better value, and the extras that are suggested complement your initial purchase.
Amazon is a great example: "You may enjoy this book as well, based on your selection. Purchase both and get free shipping!"
How does this apply to you as an entrepreneur? Think of ways that you can include "add-ons" to your current products or services that will greatly serve your clients while also contributing to your immediate cash flow.
Adding genuine value while requesting payment in advance for that added value is the key to a successful up-sell.
Personal example: I record on-hold voice messaging for many clients. Recently I offered to provide additional holiday or promotional messages throughout the year for an additional fee.

This not only guarantees my clients continuity in their on-hold messaging, it adds variety and makes it very easy for them to customize their branding, while knowing exactly what their annual on-hold messaging costs will be. A win-win on all fronts.
So in conclusion: If you implement these strategies you will DEFINITELY see an improvement in your cash flow. Here they are again:

1. Increase your rates/prices
2. Develop special pricing/packages for pay-in-advance customers
3. Increase the number of customers and clients you work with
4. Add a new income stream related to your current business
5. Remember to up-sell

If you're aggressive and actively implement as many of these ideas as you can, you will be astonished at the improvement in your bank balance. Let's get to work!
ABOUT MAXINE ...
Maxine Dunn is a top voice over artist and on-camera spokesperson who has been seen and heard in hundreds of commercials, documentaries, corporate narrations, voice-mail systems and websites. She is a British native and her ability to also deliver a perfect American accent gives her business a wide range. She works with Fortune 100 companies, award-winning creative teams, and maintains an extensive clientele - locally, nationally, and internationally. Best known for her voice over and spokesperson expertise, she is also an avid writer who enjoys bringing stimulating and motivating material to her readers. Her free weekly e-zine, The Creative Business Advisor, is available at her website (below).

Your Daily Resource For Voice-Over Success