---
PEOPLE
What's 'Movember'? Remembering Granddad
Ed Enders - 'My Living Superman'
November 10, 2016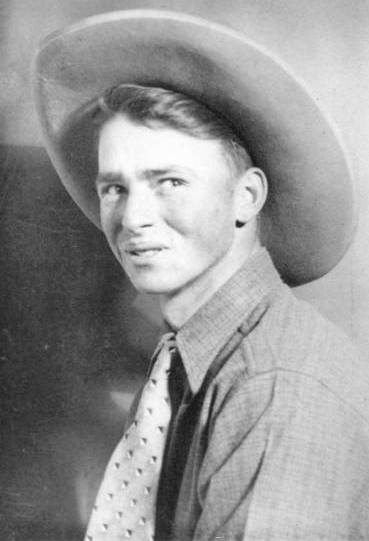 By J. Christopher Dunn


Voice Actor



The handsome teenager pictured here is

Ed Enders

, born October 31, 1911, in the Gallatin Valley, close to Bozeman, Montana.

Ed was raised on the ranch his grandparents owned. He married

Ruby McCampbell

and they raised two children on the same ranch, affectionately called Sis and Butch. To his wife, Ruby, he was called Edward. His kids called him Daddy. Friends called him Ed.

I called him Granddad and he was my living Superman.

On the ranch, Ed raised cattle, pigs, chickens, a few sheep and a goat named Nanny.

Over the years, his companions out in the fields and pastures were four dogs: Tex, Little Dog, Charlie, and Bowser. His favorite cats were a Siamese named Big Boy and a long-haired Tabby called Mouse. Deer and other critters could roam freely on Ed's land. He took pleasure in seeing them run across his fields.



ED'S SUPER POWER: ENDURANCE



Ed diversified in the 1940s and bought a truck for long-haul cargo transport across the United States, and drove for BonTon Bakery in Montana.

His super power was endurance.

During harvest, Ed would combine for hours after sunset and be back out in the field early the next morning. When winter hit, he worked in sub-zero cold, taking care of cattle and pigs, and making sure pipes didn't freeze.

He warmed up with visits to his rickety old shop which had a space heater that sounded like a jet.

A SLICK FLYER ...

One cold winter morning when I was sledding down through the barnyard, Granddad flagged me to his shop.

I walked in with my American Flyer sled, the space heater roaring. He took my sled to his work bench and rubbed the runners with a chunk of paraffin. When Granddad finished, he smiled, kind of mischievously, and took me back outside to the top of the barnyard.

He told me to get on and HANG ON. With a push, I was off and traveling through the barnyard faster than I'd ever gone before. Granddad knew how to make a rocket out of a sled.



GRANDDAD'S GOOD TASTES



Granddad had a sweet tooth, and judging by the number of candy bar wrappers I found behind the seat of his Ford pickup, I'd say it was a happy addiction. Grandma never knew. It was our secret.

He also had a taste for french fries. He bought Grandma a tiny fryer so he'd have them available whenever the craving hit.

In his 60s, he discovered pizza and brought home one from Little Caesar's. It was delicious and was fun watching him enjoy something he'd clearly never had before.



NEVER GOT MAD



When I was 10, Granddad's truck was my introduction to driving a manual transmission.

He took me out into a clear pasture, the cattle had just been moved to other acreage. He stopped the truck and we switched seats. I started the truck and forgot to push in the clutch, which caused the truck to lurch forward and kill the engine.

We spent an hour or so out there and he taught me how to shift, brake and backup. Never once getting mad or worried.

SUPER POWER #2: WILLPOWER

When Ed was 65, he was diagnosed with emphysema. The doctor told him quitting smoking would extend his life.

After his visit to the doctor, he came home and handed his Lucky Strike cigarettes and Zippo lighter to Grandma and told her to put them away.

He stopped smoking, cold turkey.

Willpower was another of Granddad's super powers.



'YOU'VE ALWAYS BEEN HERE'



I saw my granddad cry exactly twice.

The first time, after he decided to retire from ranch life, was when he and I took the last of his pigs to the Bozeman Stockyard to sell.

He watched intently as they left the back of the truck. A huge part of his life was ending and I could see sadness take over his entire body. I felt his pain.

I had never seen a man cry before. With the livestock gone, the Enders ranch was silent. Gone were the sounds of content pigs in the barn, the mooing of grazing cows in the pasture, the random clucking of chickens in the coop. now

The second time I saw Granddad cry was the March evening in 1985 before I left for Seattle to go to school. It was during dinner with my grandparents, a simple meal of soup and sandwiches.

I remember it was quiet, nobody said a word. We were afraid to speak. I looked up to see my granddad with tears streaming down his face. He said, "You've always been here."

It was true. I spent a lot of time on his farm growing up. Seeing my granddad like this made me reconsider that trip. I was very close to canceling my move and still wished I had.

DIAGNOSED WITH CANCER

While I was away at school, in 1986 - Edward, Daddy, Ed, Granddad - was diagnosed with testicular cancer and it was metastasizing throughout his body.

The news seemed surreal. I could not believe it. On July 7, 1987, my Superman died of cancer that ravaged his entire body.

From youngster to young adult, I grew up working with him on his ranch in Bozeman. He significantly influenced my life and inspired me to be the man I am today. I miss him.



TAKE 'MOVEMBER' CHALLENGE



If you have or have had somebody in your life, like my granddad, who was or is a victim of cancer, I urge you to support men's health awareness during the month of November (

Movember

).

This Movember I'm getting active for men's health.

I've taken the Move challenge to raise funds for the

Movember Foundation

and I need your support: http://mobro.co/jchristopher

Too many men are dying unnecessarily from testicular cancer- the most common cancer in young men. The Movember Foundation is working to halve the number of deaths from testicular cancer by 2030. I want to help them get there.

There are two ways you can contribute to my Move fundraising:

Donate online at http://mobro.co/jchristopher

Or, write a check to 'Movember' referencing my registration ID (1453032) and mail it to: Movember, P.O. Box 1595, Culver City, CA 90232
Learn about the important work Movember is funding and the impact your donation will have: http://us.movember.com/programs/cause

Together we can create a world where no man dies of testicular cancer.
------------------------------------------------------------------------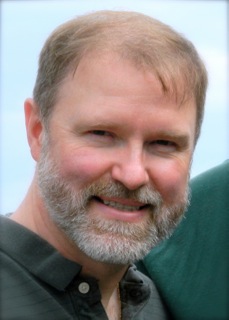 ABOUT J. CHRISTOPER
J. Christopher Dunn is a professional voice actor who lives in the Pacific Northwest close to Seattle. He voices commercials, web demos, podcasts, product demonstrations, telephony projects and documentaries. His voice is described as friendly, warm and trustworthy - the guy next door or the voice of high profile corporate presentations. He also spends time with the Penn Cove Players, a Whidbey Island, WA troupe that performs original audio dramas, as we all as recreates old time radio shows in front of a live studio audience.

Your Daily Resource For Voice-Over Success