---
New Swashbuckling Tech Helps Voice
Actors
Get Biz
& Clients To Find You
By Dave Courvoisier
Voice Actor & TV News Anchor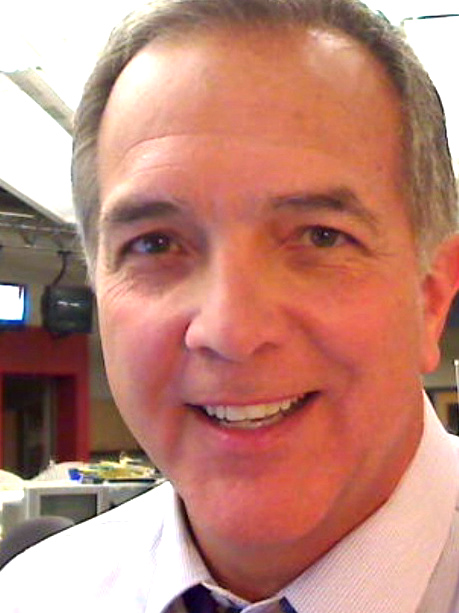 Every day I'm reminded that we live in swashbuckling times. Not that we should have parrot on our shoulder, or a snarl on our breath … rather, a swashbuckler - in the truest sense - is an adventurer.
Every generation has it's opportunities for adventure.
Think of the explorers, the railroad or oil barons, even Bill Gates. Each met a challenge on the frontier - be it Cape Horn, the Wild West, or a threshold of digital technology.
What is the world-changing opportunity lying right under our noses, that history will look back on in 50 years and say:
"Ya know, it really began in 2010 - starting small with ____."?
The last such frontier was computer technology, the Internet, the dot.com bubble - each building on the platform or the technology preceding it.
Microsoft and Apple were revolutionary outcomes of electricity, the phone system, and vacuum tubes.
And THOSE technologies were built on advances in metallurgy, glassware, and the assembly line.
Make no mistake, THE NEXT BIG THING is forming right now, right here in the U.S.- its nascent stem cells so defying prediction that we can't see the thing-it-will-be.
WHAT I SEE ...
Here's my take on it anyway: that "next big thing" will be some sort of paradigm, cultural revolution or gizmo that binds us even more to one another - almost telepathically. And it's being born in Social Media.
Ah … so that's what you're getting at, CourVO!!! Too many late nights on FaceBook!
Three little recent developments - perhaps just insignificant baubles in the corporate world - that will be swallowed up by a Google or a Lenovo or a Zappos - may be the harbingers.
Gist is a golden little software/cloud/assistive chunk of digital awareness will help put online social connections in perspective.
You can join online at Gist.com. You can download the add-on version to MS Outlook, and you can further utilize Gist on your smartphone.
Gist is quietly amazing. In Outlook (which BTW, is not-so-slowly embracing social media itself: see the new OutLook Social Connector), Gist immediately adjusts to each email highlighted, telling you more - much more - about the person who just sent you a message, in the form of links, contact info, and social media sites.
Another great program of this ilk is XOBNI (inbox backwards).
#2 StumbleUpon, Digg, Reddit
I group these together, 'cause they share a similar approach, which is to let YOU choose the headline, the trend, the hot topic:
Actually, mobile is EVERYTHING. Forget, radio, TV, computers … the trend is all toward personal info an communication on the go.
And this leads to the capper of my little diatribe ...
#3 GeoLocation Services
This sector is going wild. Yelp and Loopt and a hundred other start-ups launched into this sector, built upon the capabilities of GPS (remember the history lesson above?).
FourSquare popularized it. Just recently, FaceBook got on the bandwagon, and Google is right in the mix too, with Google Places.
Detractors caution about too freely sharing your whereabouts. But advertisers are lovin' this one - offering incentives, coupons and special buys for those who check-in, reach out and take-advantage.
Amazing stories are emerging about people finding the very person they're looking for (!) in the next store over, all because they both checked into FourSquare within minutes of each other on their smartphones.
Let's brainstorm for a minute.
Gist easy helps with productivity. It puts lots of handy information about possible voice clients and leads right where you can use it - on your computer and your smartphone.
StumbleUpon, Digg, etc. are like mini RSS readers that keep you up on business trends, and might give you ideas for warm-calling certain leads.
Geo-Location? My partner in the site SocialMediaVO.com, Terry Daniel - who is absolutely rabid about this technology - sets up his own VO studio as a location where he can "check-in" every day on FourSquare.
It automatically cross-posts to Facebook and Twitter, which extends his brand, and lets him say a line about his work that day.
It puts his studio on the map, and lets people know he's open for business.
Simple, and maybe a little easier than sending out 100 postcards every morning.
WHERE IS ...?
Will FourSquare help me to know, for instance, that the production supervisor hired by McDonald's advertising agency is having coffee at the Starbucks just down from where I'm picking up my dry cleaning at the same time?
Hmmmm. Will there be "places" barons in our near future?
ABOUT DAVE ...
Dave Courvoisier ("pronounced just like the fine cognac, only no relation") is an Emmy Award-winning broadcaster, writer, producer, voice actor, and the main weeknight news anchor on KLAS-TV, Channel 8, the Las Vegas CBS affiliate. He's become the voice over industry's social media tech guru, and
writes Voice-Acting in Vegas, a daily blog of adventures and observations in a style that's true to his friendly Midwestern farm roots.

Your Daily Resource For Voice-Over Success