---
Hiring Someone To Promote You?
More Scenarios & Hiring Checklist ...
By Bettye Zoller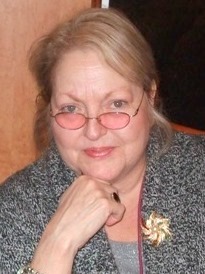 Should a voice talent hire outside promotional help?
As I explained in Part 1 of this series, public relations and marketing professionals have indeed helped me with publicity and public awareness over the past 20 years.
Has it been a wise investment?
Let me continue sharing my experiences with you, and conclude with some suggestions.
A sub-agent in one of my agent's offices said she was leaving to start a PR firm. Her monthly retainer would be $600.
After my last experience with 'Mr. Teflon' (as I was now calling him), this sounded reasonable. I decided to give her a try.
We met several times to discuss goals and needs. She was attentive and seemed professional.
She had six employees working in her office. I was hopeful. But that soon changed.
PROMISES, PROMISES
I phoned repeatedly to inquire about various tasks that were supposed to be completed.
She kept promising to finish these items but made excuses for being late.
Finally, I confronted her. I asked how she could have an office with six employees and still not get a few simple action items accomplished in my behalf.
"Well, honestly, Bettye, my employees are really out-of-work dancers and actors so I'm sure you can understand why we have trouble getting business done. They just don't know much about business."
WASTED $1,800
I informed her I would not be paying her next month's retainer. She was out of the business by then.
This experience cost me $1,800 for the three months in which nothing was done in my behalf.
I had assumed, because she had worked for some years in my then-agent's office, that she knew the business and could act in my behalf.
I was wrong. Experience with one business does not necessarily translate to being good at something else.
VAGUE PR PROMISES
The problem with all of this is that PR contracts are vague and the legal language is difficult for a layman to understand.
In actuality, most contracts contain little assurance that the client will be satisfied.
Career success is illusive and hard to document in any field, particularly in show business. Phrases such as, "in the client's behalf" and "subsequent actions taken" do not spell out whether the PR manager or the firm is working successfully for you.
WHAT'S IT MEAN?
This simply means the PR representative made phone calls and took meetings.
For a billed phone call or meeting, there is no way of knowing what was discussed, if your name was mentioned, if you were the main focus of that call or meeting.
When you are billed for client lunches or dinners, it gets more dangerous to your pocketbook.
Expensive restaurants and bars can add to the monthly tab quickly. Read the contract concerning "expenses." Be careful.
WHAT'S THIS FOR?
Further, it is often difficult to tell exactly what you are being billed for most of the time!
Some PR firms bill clients for phone calls (as do many lawyers) by the quarter hour. The monthly bill states the price of each call to the client.
What was said in the call, how much time was taken with chatting - or on matters other than your needs - may never be documented.
Be prepared to pay expenses without knowing exactly what you paid for.
SCENARIO FOUR
I purchased two private hours to discuss publicity and promotion from a well-known voice-over coach with a national reputation, who travels the U.S. presenting workshops.
I won't divulge the name or even the person's sex.
At 45 minutes into my first private hour ($350 up front), the coach stood up abruptly, saying, "My hours are forty-five minutes in duration. Thank you for coming."
With that, the coach walked from the room. I was alone. The coach talked on a cell phone in the next room.
Without so much as a "nice to meet you," I gathered up my belongings and left.
WHAT ABOUT ME?
I felt the disinterest and coldness. The coach took too much time talking about subjects unrelated to my purpose, and relating personal stories about other clients.
When I asked a question, the answer was terse and short.
Beware of buying into a "national reputation" or a "Hollywood name" without careful investigation. Just because a teacher or PR professional lives in California or NYC does not necessarily mean that person provides superior service or knowledge.
There are many wonderful teachers and experts all over the world.
LEARN FOR YOURSELF
Whenever possible, attend workshops and meetings that offer public relations publicity tips, networking opportunities, information on getting stories in newspapers and magazines - any information in the realm of public relations or publicity.
Many of these are free. Some require a small fee to attend.
Not only will you learn wonderful information to use yourself, but you'll benefit from hearing others' experiences and their questions.
The unions AFTRA and SAG often provide wonderful workshops in this area, as do organizations including Women in Film.
Watch for them in your area.
IF YOU HIRE ...
If you choose to pay someone to undertake publicity or public relations work in your behalf, here are some suggestions for choosing wisely:
1. Determine how many clients they currently serve.

2. Obtain personal experience referrals.

3. Insist on a "trial period" to see if your relationship is satisfactory on both sides.

4. Never sign a long-term contract until you know your money is being well spent.

5. Consult an attorney to look over the contract.
OR, HIRE AN ASSISTANT
I have had very good results from hiring assistants, helpers and office assistants.
Particularly, people new to the voice-over or acting field who truly want to be around me have been quite fruitful. They want to "learn the ropes."
I need their assistance in phoning, office tasks and similar duties. This is a "win-win" for everyone. Give it a try and help someone new by sharing your knowledge and by paying them.
AND PAY THEM!
I do not believe in unpaid internships.
Many disagree. However, I believe that a salary, no matter how small, is needed out of respect for others. A salary usually improves performances too. Everyone's work should be paid work.
One last thought: I once was with an agent who had strict policies on self-promotion:
Everything had to be 'cleared' by her office before it was mailed or given out.

She insisted on taking an active role in demo production.

You had to use the recording studio and headshot photographer she designated and pay their fees.

The photographers also had makeup and hair stylists we were expected to pay.

The costs of buying prints from the photographers were exorbitant.

Then, she chose the headshot poses. They were usually the ones I liked least.

Her logo had to be on everything (stickers were not permitted), making it useless if you left her.
I did leave her. And when she relocated her office, all of her clients' print pieces needed to be redone. On one occasion, this cost me over $1,500.
I simply could not operate under these circumstances. Worst of all, she was slow in making decisions and giving permission.
I called repeatedly to ask about a flier or a postcard or a new demo I was seeking her approval on. I was simply frozen without recourse. My hands were tied.
LESSON FROM THIS
The lesson: When you sign with an agent, ask about policies on self-promotional activities.
If they won't release a client mailing list (people who hire voice talents most often) be suspect.
ABOUT BETTYE ...
Bettye Zoller is one of the nation's best-known voice, speech, acting, and voice-over coaches, and is a winner of ADDY, Clio, Golden Radio and Audie Awards. She holds advanced degrees from three universities, has served on university faculties for 30 years, and currently is the Feagin Artist Guest Professor at Tulsa University, and presents workshops sponsored by Women in Film and Television. She is a professional audio engineer and producer, and a Simon & Schuster audiobook author and reader. Her VoicesVoices recording studio and training facility is in Dallas, but she also teaches by invitation worldwide.

Your Daily Resource For Voice-Over Success