---
Sign This Petition To Demand That SAG-AFTRA

Adapts To Reflect Today's Voice Over Landscape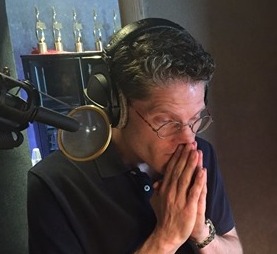 By Bob Bergen
This is one of the MOST important issues I have ever been involved with on behalf of my fellow voice actors.
I'll cut to the chase.

With the exception of animation, the majority of voice over today is non-union and has been for years. This has contributed to the disastrous lack of funds in our [SAG-AFTRA] Pension and Health.

The top agents in the industry are seeing fewer and fewer union opportunities every day!
So I ask that you sign this
petition
and make your voice heard at SAG-AFTRA, demanding that their Board approve the
proposal
approved by both the
National Voiceover Committee
as well as
The Los Angeles Voiceover Committee
- but has been stuck in the red tape bureaucracy of the union for over two years.
This proposal is a 5-7 year plan, during which SAG-AFTRA will suspend membership qualifications for voice actors.

Actors may pay off their initiation at $50 a month for 5 years, during which they may continue their thriving non-union voice over career while union staff works to aggressively organize their non-union buyers without disrupting the buyer's day to day.
The union has been blind to the erosion of the union VO industry for 20 years. I believe this proposal is a proactive way to reclaim this work.

But leadership needs to understand the landscape of today's VO industry outside the union bubble. I have been trying to get the union to address this for 20 years, which has come down to this proposal.

Time is not on our side, and I truly believe this is our one and final shot to get a handle on this.
I ask that every actor, from beginner to working pro, union, non, fi-core, as well as agents from every market large and small, and casting directors sign this petition and if comfortable, comment on their experiences.

If we are going to make a difference at the union and bring the VO industry back into the union fold, we need a huge showing of support by the VO community by signing this petition.

SAG-AFTRA: 'COMPLETELY OBLIVIOUS'
The bottom line: SAG-AFTRA is completely oblivious that the majority of the VO industry is non-union, and they need to make the hiring of union talent as fast and easy as it is to hire non-union.

They need to embrace this thriving majority of voice talent into the union fold so that more voice actors can enjoy guaranteed minimums, P&H, and residuals.

By reclaiming the union VO industry we will bring more money into our P&H fund, reversing the current state which has been detrimental to so many performers.
Some bullet point details:
We have seen disruptions in the entertainment industry for decades.
Film disrupted Vaudeville.

Sound disrupted silent films.

Television disrupted film.

Cable disrupted network TV.


Streaming disrupted broadcast television.
With every disruption, since the creation of SAG and AFTRA, the majority of our performer contracts stayed union.
Yet then came the internet, which transformed voice over from a geographic industry to a technological industry - for the first time turning the majority of a professional acting genre non-union.

I call this the "Amazon-ization" of voice over, creating a faster and simpler business model.
This all started with a 'perfect storm'
The launch of the online VO industry coincided with the commercial strike of 2000, technologically taking the VO industry outside the backyard of the union.

And since non-union work is not tracked at the union, many if not most union staff and leadership were clueless this was even going on, let alone growing and thriving over the past 20 years.
Depending whom you ask, voice over is anywhere from 60-80% non-union.
Bottom line: THE MAJORITY OF THE WORK IS NOW NON-UNION!

It matters not how great our union contracts and benefits are, if the majority of the voice over industry doesn't use them.
There's a lack of union voice over auditions.
A HUGE issue with the union's current business model is that the majority of working voice over actors around the country do not see enough union auditions to even qualify to join SAG-AFTRA.
The non-union VO industry is thriving. But these actors deserve for their work to bring minimums and benefits such as residuals, pension and health.
These actors have for years been shunned and shamed by the union. They should be welcomed, with their business model studied and embraced
.
From actors to agents and to casting directors, for the past 20 years all have shared with me their frustrations as they attempted to get the union to address the erosion of the union voice over industry to deaf ears.

We are living the results today.

When I got into the business in the early 80s there was very little non-union VO work. Non-union used to mean less competitive, less talented. You could hear a non-union read a mile away.

Not so much today.

Watch an evening of Network Television and you cannot tell the union from the non-union voice over commercial.
Please sign the petition (
click here
) and share this with every VO player you know. There's power in numbers, and we need to send a loud message to the union.
I appreciate that this is a radical proposal. But if we are going to reclaim this industry, if we are going to bring in more union work to more union members, we need to make radical changes. Because status quo has not, and is not, working.
-----------------
A union member since 1982, Bob Bergen currently co-chairs the SAG-AFTRA Los Angeles Voiceover Performers Committee, and has also co-chaired the Animation Contract Negotiations Committee through the most recent contract negotiations there. Famously known as the long-time voice of the Looney Tunes character Porky Pig, three-time Emmy nominated voice actor Bob Bergen is also heard in thousands of commercials, promos, games, animated series and specials. He's voiced dozens of animated features, including Minions, Sing, Despicable Me 3, Wreck it Ralph, The Secret Life of Pets, Trolls, Tangled, Tinker Bell, Spirited Away, Cars, A Bug's Life, Monsters, Inc., Iron Giant, The Emperor's New Groove, WALL-E, Toy Story 2 & 3, and Up. For 20 years he's voiced Luke Skywalker in dozens of games as well as three Robot Chicken: Star Wars specials. Series work includes Star Wars Resistance, Marvel's Avengers Assemble, Dallas & Robo, Clarence, Vampirina, Mr. Pickles, TripTank, and Curious George. He is also a voice over coach, currently offering training online via Zoom.

Your Daily Resource For Voice-Over Success