---
BUSINESS
A Successful Biz Solves Three Problems:
How Does Your VO Business Measure Up?
June 10, 2012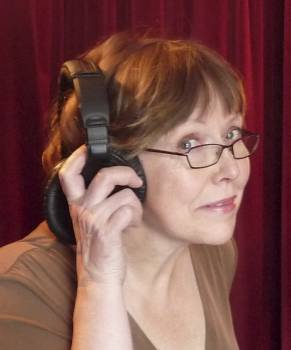 Note: On Thursday, June 14, the author and VoiceOverXtra Publisher

John Florian

present

Business: Simplify How You Run It

, a session at the VOICE 2012 conference in Anaheim, CA. For conference details and last-minute registration,

click here

.



By Elizabeth Holmes


Voice Actor / Business Consultant
& VOXtra Staff Editor

Before I came to voice over, I spent many years working one-on-one with small business owners helping them simplify their record keeping to capture essential information to make wise decisions.

It was a unique privilege, because it allowed me to observe, first-hand, how entrepreneurs create vibrant, thriving businesses.

I've worked with hundreds of small businesses - manufacturers, retailers, non-profits and many different kinds of professionals (most recently, voice actors).

And what do they all have in common? Three essential functions:

Production.

They all create either a product or service.

Marketing.

They all find a way to let others know who they are, what they do, and how to buy what they're offering.

Administration.

They all pay bills, invoice customers, collect payment, file taxes, and plan for the future.
WE ARE 'PRODUCERS'



Most people start businesses from the production side of things. They're usually really good at either doing something or making something that others will pay for.

Starting a business by producing a product or service is the most common way to start a business. Think:

Apple Computer

– iPods, and iPads and Phones, oh my!

Unfortunately, just because you're good at making something, doesn't mean that you know how to do the other two functions. And, unless you learn, you probably won't stay in business long.

My first client was

Steve Jobs

, when he started Apple Computer in his garage. I observed first-hand how Steve surrounded himself with competent business partners who supplemented his deficits in marketing and administration.

The rest, as they say, is history.



STEP TWO: MARKETING



Another avenue to successful entrepreneurship is marketing: Think

Tony Robbin

's training seminars –

Unleash Your Potential!



Tony Robbins earns an estimated $80 million dollars a year teaching others the techniques that made him a spectacular salesman. His products are on-stage presentations, as well as books, DVDs and audio courses.

Marketing is a snap for him, because that's what he does best.



STEP THREE: MAKES OR BREAKS YOU



Which brings us to administration. Often the unwanted stepchild of small business, administration can make or break a company.

Think:

NetFlix

(make) and

Enron

(break).

On the success side of the administration equation, we have Netflix. It offers a fulfillment service – Hollywood produces the product. And NetFlix has a super-simple marketing strategy – give customers one month free.

By being really good at administration, they revolutionized the movie rental business, because they figured out a hassle-free way to get movies into the hands of their customers.

The "Dark Side" of the administration equation is Enron. If Enron had followed GAAP (generally accepted accounting principles), the company would not have deceived thousands of investors and employees. Their refusal to give this humble (but necessary) business function its proper place in their operations made their company name synonymous with deceit and scandal, and destroyed their company.



WHY VOICE OVER?



Why should all of this matter to you in your one-person voice over business?

Because just like Apple Computer and Tony Robbins and NetFlix, you have three essential functions to master and refine to create your own successful business.

Voice over is fortunate to have many qualified coaches who can help you develop and refine the talents that ensure that the production side of your service business is top-notch. Likewise, a growing cadre of voice over marketing specialists now offer tried-and-true advice to help you publicize your business, particularly in the changing world of social media marketing.

But where do you go for instruction on how to simplify the administrative side of your business? I recommend that if administration doesn't come naturally to you, start with

The E-Myth

by

Michael Gerber

.

When it comes to small business, Gerber tells it like it is. The "E" in E-Myth refers to "Entrepreneur."

Gerber points out that "E" also stands for the polar opposites of "Exhiliration" and "Exhaustion," adjectives that will apply to most entrepreneurs at different stages of their operations.

The

E-Myth

offers rock-solid, practical advice that will set you on the path to success with a minimum of wasted time and effort.



APPLY TO VOICE OVER



For those who prefer administrative advice specific to the voice industry, check out the seminar that VoiceOverXtra Publisher

John Florian

and I are presenting at VOICE 2012 in Anaheim, CA on June 14: Business - Simplify How Your Run It. Learn how to:

Get control of your time
Set up simple record-keeping systems
Delegate to service providers
Demystify taxes
… and much more
I look forward to seeing you there!



ABOUT ELIZABETH ...



Elizabeth Holmes is a business systems consultant, voice actor and aspiring audiobook narrator based in Healdsburg, CA. She's also a contributing editor and eBook editor for

VoiceOverXtra

.

Email: elizabeth@HolmesVoice.com
Web: www.HolmesVoice.com



VOICE 2012 Details & Registration

: http://bit.ly/VOICE2012info



Your Daily Resource For Voice-Over Success