---
Voice Over Biz Etiquette ... Avoid
These Fatal No-No's (& Share Yours)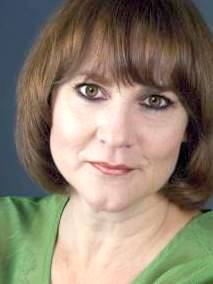 By Dawn Harvey
(right photo)
Voice Actor
and
Vanessa Hart
(left photo)
Voice over is a business like any other. You need to have a good, marketable product.
When your training has taken you to a place where you are ready to start selling your product, like any other business, you need to do some marketing.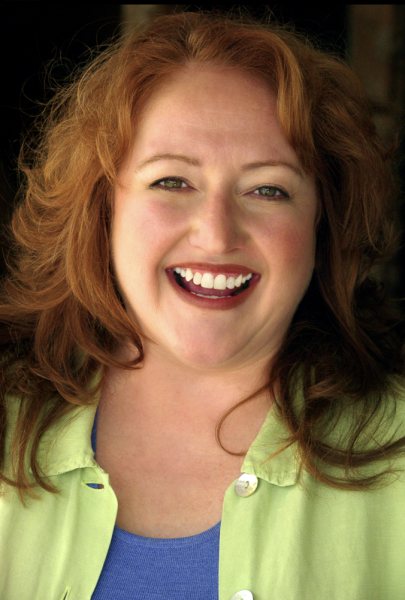 So, now you've trained, you've marketed and, lo and behold, you've booked your first gig! Congratulations!
However, you're not done yet.
Next comes the part that you have probably received very little training in - the specific business etiquette of the voice over world.
VOICE OVER IS DIFFERENT
Maybe you come from a business background and think that your knowledge of how to conduct yourself in that world will get you through.
Maybe you're an actor and think that the film and TV world have prepared you for voice over.
If you believe that, you're wrong.
This is a different business, with different players and different social mores.
Your product is great, but you're swimming in unknown waters.
WHAT TO LEARN ...
How are newbie voice actors to learn the appropriate business etiquette to navigate these waters?
Are the rules for dealing with clients for commercials different than the rules for dealing with clients for audiobooks?
Are those rules different than the rules you need to know to do animation?
I
s there anything you might inadvertently do in the booth that would cause the producer, director or engineer to never want to work with you again?
FOUR RULES
Generally, we learn in one of two ways:
the school of hard knocks, or

from the mistakes of those that have gone before us.
The latter method is much more palatable.
Many of us have, of course, learned many of the rules the hard way. Following are a few of them.
Rule No. 1: Don't touch the equipment!
You will probably hear this rule at almost any introductory voice over class.
Several years ago, a now prominent voice over artist was hired to voice a commercial for a major, multi-national corporation.
She reached up to move the mic stand. The engineer shot out of his chair and literally ran into the studio, as the advertising agency people looked on in horror.
This could have been the start of a very lucrative relationship with a major client who produces literally hundreds of commercials annually.
The voice artist in question never worked for them again.
Rule No. 2: Do not cough, clear your throat or make other sudden, unexpected, loud noises directly into the mic.
This is particularly true when you are connected to a sound engineer wearing headphones!
Not only is this bad for the equipment, but once the engineer can actually hear again, he probably won't be too interested in hearing YOUR voice in his studio any more!
Rule No. 3: Do not assume that the studio will have the copy you've been hired to read.
But then there's the artist who assumed that the studio would have the copy for the session they were scheduled to attend.
Wrong! And it was a half hour later before they were able to get the copy and proceed with the session.
Time is money in the studio, and wasting a half hour of the studio's time does your reputation no favors.
Rule No. 4: Have a coach and go to them for advice early and often early in your career.
A newbie audiobook narrator received her copy and found many errors and ambiguities in it.
Believing it was best to get it sorted out beforehand, the talent emailed the publisher an exhaustive list of issues for clarification of the copy.
The publisher took the job away from the narrator, apparently afraid that the narrator was going to be painful to work with.
On consulting her coach, the narrator learned that she should have voiced the project, interpreting the copy as best she could. Any issues would have been sent back for corrections.
So, the result was a book deal lost, along with any hope of future offers from that particular publisher.
WHAT'S YOUR RULE?
And the list of rules surely goes on and on and on.
Do you have horror stories from your early days to share?
Have you made some serious mistakes that others could learn from?
We are working on a way to ease the transition for people new to the VO world. If you have advice to offer based on your experiences, you can help us to help them.
Please contribute them as a COMMENT to this article (below), or email us (addresses also below).
HOW WE'LL SHARE ...
Using anecdotes we receive, we'll put together a more expansive future article for VoiceOverXtra.
In addition, we are talking to James Alburger and Penny Abshire about the possibility of including this topic as a session to be presented at VOICE 2012, the international voice over conference coming to Los Angeles next year.
With your help, we can ease the transition for those new to this wonderful business of ours.
ABOUT DAWN ...
Dawn Harvey is a stage, film (check out her new web series at
www.pokergirls-series.com
), and voice actress as well as a singer who also happens to possess both Bachelor and Master of Law degrees. Based in Canada, and with over four decades of performing experience, she enjoys an immense amount of variety in her work. In the voice over world, she specializes in narration, animation and audiobooks, voicing from her state-of-the-art home studio.

ABOUT VANESSA ...
Vanessa Hart is a voice over artist, actor and speaker whose work is heard every day across the U.S. She has performed hundreds of commercials, corporate narrations and national television promos, in addition to narrating dozens of award-winning audiobooks in her professional career. She was a finalist in the Best Female Voice category at the 2009 Voicey Awards and was also a finalist at the 2008 Audie Awards. A veteran voice coach and demo producer who works in her state-of-the-art recording studio in Los Angeles, her concise, informative overview for beginners The Power of 5 – The Fundamentals may be purchased at her website.

Your Daily Resource For Voice-Over Success