---
E-Learning: Demand Grows For VO
In Videos, Corporate Needs & More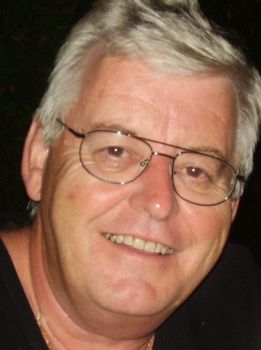 Voice Actor & Owner, e
-LearningVoices.com
E-learning is an ever growing and evolving industry.
More and more companies use e-learning, not only to educate employees on company policy and procedure, but in many cases to actually require potential employees to complete questionnaires on:
what they may or may not know about the company's business,

what kind of related history they have in the company's field,

what type of person they are,

their likes and dislikes.
In short, these companies want to get a personality snapshot of the person before they invest more time in getting down to the nitty gritty.
If you think about it, this is a cost- and time-saving method to focus on good potential employees.
It is also great for the person applying for the job to learn more about the company and what they are really looking for in a new employee.
E-Learning is growing in very simple areas as well.
A good example is

YouTube

.
Just as you use Google to search information you can treat You Tube in the same way.
For instance, I wanted to learn more about pergolas, but I wanted to see designs, applications, etc.
So I typed in Google "U Tube Pergolas" and presto, pictures, movies, how to buy, build, what to look for, what types, what materials.
All of the results are a type of e-learning.
Many are created and uploaded from companies to encourage sales, and how do they do that? A good script would be a starter, then an actor, movie production, etc. Wonderful information.
One I completed recently was on "How to handle explosives." Nice to know, eh?
But the e-learning company created this video not for just one customer, but as a product to sell. Anyone who sells explosives would be a targeted buyer, right?
Another big area is governments. Just watch the news and see what new program is about to be passed in the House, and suppose you want to know how many people will be affected.
Example: The House has just passed a bill for more assistance to seniors. They will be increasing assistance to help seniors stay in their homes longer and make life a little more convenient and easier.
So the on-the-ball e-learning company gets all the details they can on the bill and contacts the government department directly involved, and tells them they are beginning to work on an e-learning program on this exact topic - and would like to know if the government would assist them in development.
It would be an online informative course that a senior could download and/or fill in online to see if they would qualify for the assistance.
Do you think the government would refuse? Do you think they would assist and invest?
If you want to be more proactive, follow the government bill proposal as it goes along.
And if it slowly progresses, get in touch with the proposing party and offer your assistance at the outset.
The purpose would be to endorse the bill and offer insight and creativity before it even gets passed.
You pat my back, I pat yours! Hopefully, it's a little insurance that you get the job.
NEED CHARACTER VOICES

As e-learning evolves, there is more and more demand for character voices.
Not the cartoony kind. They want someone with an Asian mother tongue to record in English.
Why? To reach that ever-growing population segment with a message that is not so alienated as perfect English, but one the viewer/listener can easily relate to.
They want Spanish mother tongues reading English, as well.
The list goes on and on. It's the real world. People want to communicate effectively and cost efficiently, and e-learning is the way to do it.
Rick Gordon is a veteran voice talent based in Canada, and is also the founder/owner of

Commercial Voices.com

and co-founder/owner of

e-Learning Voices.com

- two major online voice-over marketplaces. Commercial Voices.com was created 10 years ago as the web site where voice talents are "hit and heard." e-Learning Voices.com was introduced in 2008 specifically for e-Learning voice over projects.
Note:

Contact Rick for possible voice talent membership openings during the annual June-July renewal period at

e-LearningVoices.com

. The voice talent roster for e-learning jobs there is capped at 50.

Your Daily Resource For Voice-Over Success