---
AUDIOBOOKS - PART 1
How To Prepare A Non-Fiction Audiobook
For Recording - Start At The Macro Level
September 22, 2016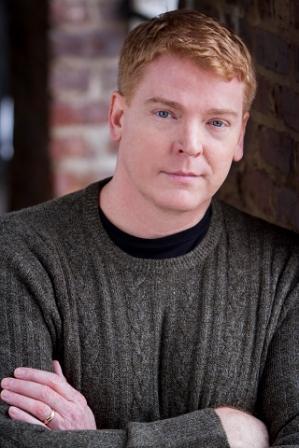 By Sean Pratt


Audiobook Narrator & Coach



Here's the system I use for prepping any non-fiction title I narrate; though I, and many of my students, also use this method in a slightly different form for fiction titles, as well.

Its purpose is to allow me to gather as much information as possible regarding the project, so that when I finally punch the RECORD button, I can feel confident that I've done my due diligence.

My hope is that all this work will show in my performance and give the listener an entertaining, educating, and enlightening experience. Because, let's face it, one of the reasons that so many non-fiction audiobooks are boring is because the narrators didn't do their homework!



CLUES PROVIDE A MAP



Think of yourself as being a detective on the search for clues; you may not immediately see what one small piece of information can do to help you in your quest to find an answer, but when you put them all together, they create a map that will help guide your performance choices.

There are three steps, or levels of scrutiny involved, that I call

Macro

,

Middle

and

Micro

.

They'll take you from viewing the book at 10,000 feet, so to speak, right down to the individual words and punctuation used by the author.

You can modify this system and use it for your preparation of fiction titles as well. So, let's get started…


Viewing the book in relation to what it represents,
who it's for, what it's meant to do, and who the author is.





1. The author



Who is he or she?

What is their background?

Do they have a website, Facebook page, Twitter feed, etc.?

Is this their first non-fiction title?

What are their qualifications for writing about this subject?

Are there YouTube videos of them giving presentations that you can watch in order to get a feel for their personality?

If they're a celebrity, what is their style of delivery and should that influence your performance for this particular book?
2. The genre
What is it specifically? There are definite expectations that listeners have when it comes to a narrative style as it relates to particular genres. Self-help books tend to be upbeat and positive, but a tome on warfare would call for a more somber tone, etc.

What have other narrators done with this genre? You may want to give a listen to how other narrators approached a book in this genre to give you some guidance.
3. The audience
Is the author writing for the general public? The clue to look for is if they take the time to define their terms and ideas.

Is it for their colleagues and peers instead? The clue here is the reverse. They'll breeze right past those same terms, assuming that they will be understood.

Interesting observation! – Occasionally, in fiction, this impulse to go into the details will get turned on its head. An author writing for hardcore Sci-Fi fans, for example, may spend quite a bit of time delving into the minutiae of the science behind the plot and setting, whereas in a book for the general reader the writer may skim over this, not wanting to slow the narrative drive of the story.

Are they preaching to the choir or trying to convert you to their point of view?

All these things will directly affect your tone and attitude toward the listener.
4. When was it written; or when did it take place?
Modern books tend to have a snappier and quicker style, while older books can come off as more measured and slow. This will affect pacing and energy.

Also, does the fact that the book is written in or about a specific location have any impact on your narration choices? A story set in the Deep South may call for a different tempo than one set in Boston.
5. What is the topic being explored?
Though this should be very obvious and mentioned somewhere in the title of the book, there may be several other "meta-ideas" or digressions from the main topic. What are they and why are they included?

If the chapters have names, what kind of clues do they provide as to the narrative thread of the book?

This information will give you some insight into how the authors want to frame their arguments and ideas.
See Part 2: Searching The Middle and Micro
----------------------


ABOUT SEAN


Sean Pratt has been a working professional actor in theater, film, TV and voice overs for over 30 years. He holds a BFA in Acting from Santa Fe University, NM. He has been an audiobook narrator for 19 years (aka – Lloyd James), recording over 850 books in almost every genre, and has received eight AudioFile Magazine "Earphones" awards and five "Audie" nominations from the Audio Publishers Association. He narrates for such companies as Blackstone Audiobooks, Tantor Media, Gildan Audio, Hachette, Random House, Penguin, and Christian Audio. Notable titles include

A Death in the Family

by James Agee,

Infinite Jest

by David Foster Wallace,

Elvis in the Morning

by William F. Buckley and

Lindberg

by A. Scott Berg. Currently, Sean coaches performers on audiobook narration technique.

Email: seanpratt@comcast.net
Web: www.seanprattpresents.com

Your Daily Resource For Voice-Over Success