---
VOICE ACTING
Message To 14-Year Old Jake (And You):
Imitation Is Dead End - Find Your Own Voice
May 6, 2012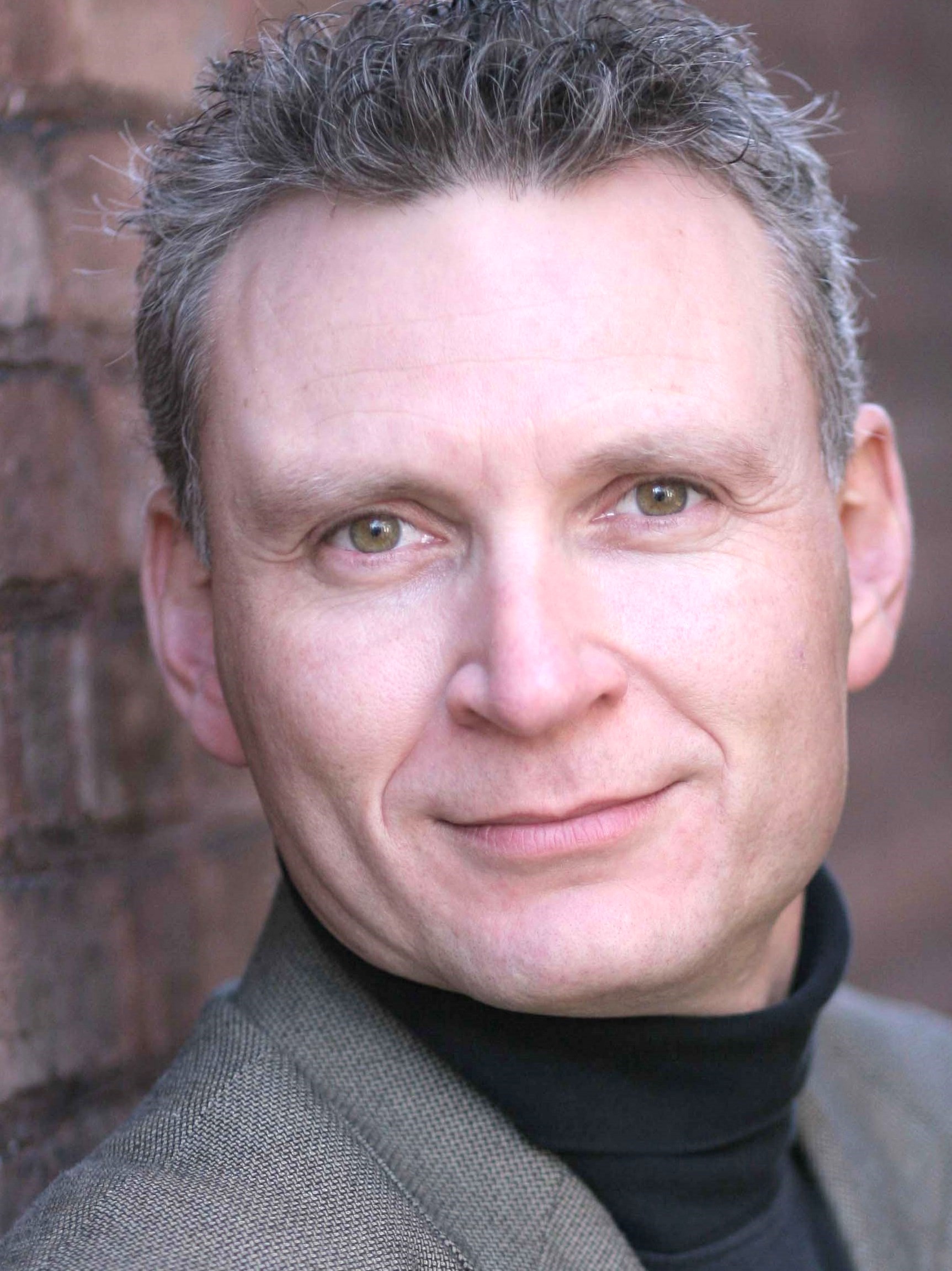 By Paul Strikwerda
Voice Actor
His name is
Jake Foushee
and he's the latest online voice over sensation.
Over one million people have watched his movie trailer man impersonation on
YouTube
.
If you haven't seen the video, you might wonder: What's the big deal?
Well, even though he sounds like he's in his 50s, Mr. Foushee is actually 14 years old. Check it out ...




It's creepy. Fortunately for Jake, we like creepy. Regular Joes rarely make the headlines, but we all love the bizarre and the eccentric, don't we?
So now, next to the bearded lady we have a 14 year old who sounds a bit like
Don LaFontaine
. It doesn't get any better than that.
Ellen DeGeneres
had him on her show and like a docile puppy, Jake eagerly showed off his tricks.
That's a good boy!
And because good boys deserve a reward, Ellen announced that the renowned
Abrams Agency
was eager to represent him. I'm sure a little bit of showbiz pressure and the prospect of free publicity didn't hurt.
Remember all the companies that were lining up to jump on
the
Ted Williams
bandwagon? When Ted got back into his old habits, the job offers melted away as fast as snow on a hot summer's day.
We like to be associated with a feel-good story, especially if we can dangle our brand name in front of television cameras. But when a humble hero falls, we leave him on the side of the road, right where he came from.
Mind you, I don't wish to deny Jake his two minutes of fame, but does he really deserve to be under contract with one of the nation's premier talent agencies? Come on!
I can think of a number of colleagues who can do a far better "Don" and for whom access to the hallowed hallways at Abrams has always been a distant dream. Their problem: They're no longer 14 Ö and creepy.
CONSOLATION PRIZE FOR GROWN UPS
There's one consolation. I predict young Jake will be forgotten before he turns 15, because he is making two mistakes many aspiring voice overs make:
He's starting too early, thinking that owning an OK instrument makes one a professional musician.
His reputation is based on imitation.
Now, don't give me that "imitation is the highest form of flattery" nonsense. It's called making money off someone else's unique talent and creativity.
It's a gimmick. A party trick. Not exactly something you can build a career on.
Granted, a few brilliant impersonators are making good money doing one-man shows around the world, but these guys can do many voices to perfection. Not only that, as they "do" the voice, they actually become the character. It's an acting tour de force!

WHERE'S YOUR ORIGINALITY?

Regrettably, some folks who are trying to break into the voice over business are trying to jumpstart a career by copying mannerisms. Sadly, some veterans have never grown out of that habit.
When you listen to their demos, you do not hear a natural, original interpretation.
What you hear is an impression of what the talent believes a voice actor should sound like. Instead of sincerity and individuality, you hear a stereotype.
This goes to the heart of what acting really is.
The art of acting is about creating a unique character. Not about recreating a cliché.
Acting has very little to do with clever imitation, unless it's required by the role. Great actors are phenomenal at pretending not to pretend.
VOICE ACTING: MORE DEMANDING
In a way, voice acting can be even more demanding than on-camera acting.
When narrating a novel, a voice actor has to create many characters and keep them consistent throughout an entire book. Most of the time, a stage or screen actor only has to play one role.
The narrator cannot fall back on body language, costumes or make-up to set a character apart. All of that has to be done with pitch, timbre, tempo, inflection and accent.
In order to be convincing, nothing can come across as contrived. It has to sound spontaneous and real.
On top of that, an audiobook narrator often works without a director, a technical crew, a PA, a publicist, a personal chef, trainer and nanny.
Of course, most voice over work is far removed from Shakespeare, Spielberg and Harry Potter. Medical narrations, e-learning programs and corporate presentations call for a very different approach.

Yet, I hear many voice actors make the same mistake.
They start imitating a certain sound they believe to be appropriate for the read, very much like a radio announcer. One moment you have a normal conversation with them in the studio, but as soon as they're on the air they flip an internal switch and out comes the announcer voice.
BE WHO YOU ARE

Here's the crux of the matter:

When you're imitating, the focus is always on someone or something else - on the sound you're trying to recreate. It's disingenuous by definition.
Great painters, architects, scientists and writers are not great because they're trying to emulate someone else. They are great because they are who they are and there's no one like them.
Painters and poets who try to rip off someone else's work engage in plagiarism.
So, I'm happy for you if you can do an amazing Morgan Freeman impersonation or you can sound just like Christopher Walken, but we all know that's not you.
It might get you a job here and there, but most agents and producers aren't looking for something we already have. It took me years to find out that most clients hire me for who I am and not for who I can pretend to be.
Of course there's a difference between the Paul in the studio and the Paul enjoying a cappuccino in his favorite coffee shop. The Paul in the studio is more polished, articulate and prepared.
Every now and then I still do character voices, but that's just part of being a versatile voice actor.
After decades of searching, I can honestly say that I'm OK being me, and I'm happy with the way I sound.
And you know what?
As soon as I started accepting myself for who I am, I was overcome by a relaxed kind of confidence. I could feel it in my bones and it came out through my mouth.

That's when it happened. I found my sound. It is the inimitable sum of all my life experiences, the languages I speak, the people I have met and the countries I have lived and worked in.
It is that Northern-European sound most of my clients select and pay me for.
FOUND YOUR VOICE YET?
And what about 14-year-old Jake?
Well, if he plays his cards right and starts working with some talented coaches, one day we might actually hear the real Jake Foushee, instead of Movie Trailer Man.
That's when he will find out if he really has a future in this business.
Now, let's forget about Jake and talk about you.
Have you found your voice yet?
ABOUT PAUL ...


Paul Strikwerda is a 25-year veteran of the voice over industry whose

Nethervoice

service features German and Dutch voice overs, translation and evaluation services. Born in Holland, he has worked for Dutch national and international radio, the BBC and American Public Radio. Although 90% of his work is in English, Strikwerda also records in Dutch, German and French. Clients include Novartis, Johnson & Johnson, and the Discovery Channel. He also publishes an informative and entertaining blog,

Double Dutch

.


Web: www.nethervoice.com
Double Dutch
Blog:
www.nethervoice.com/nethervoice

Your Daily Resource For Voice-Over Success