---
APAC/AUDIES WEEK
How To Meet Audiobook Publishers At APAC
& Guide To Event-Filled NYC APAC-Audies
®

Week
May 10, 2018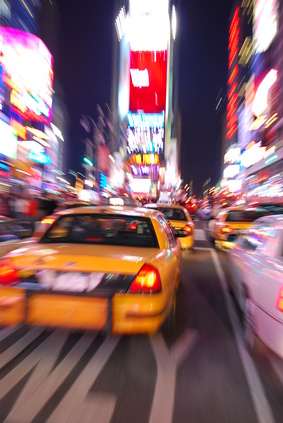 By Tom Dheere


Voice Actor, Audiobook Narrator & Coach



Last year at this time I wrote an article for

VoiceOverXtra

on how to help audiobook narrators - both newb and vet alike - successfully navigate APAC/Audies week in New York City - mentally, physically and logistically. It was such a hit that we decided to do it again!

Anchoring the week are:

APAC

, or the

Audio Publishers Association's (APA) Annual Conference

on May 30: the premier one-day event that brings narrators and publishers together for educational sessions and networking.
The

Audies® Gala

on May 31: the elegant affair where winners of the APA's coveted

Audie Awards

® for audiobook excellence are announced and honored.
Those main events are preceded by parties and additional training opportunities.

So here is everything you need to navigate and enjoy all the wonderful audiobook events in the city from May 29 to 31 this year (and you can take it further if you attend

BookExpo America

and

BookCon)

. Note: These are a mix of APA-sponsored and independent events.

If you have additional tips or tricks to share, please post them in the "Comments" below!

But first, let's start with fresh advice from three veteran APAC-goers on how to make the most of your day at the conference, networking with colleagues and audiobook publishers ...



HOW TO MEET AUDIOBOOK PUBLISHERS AT APAC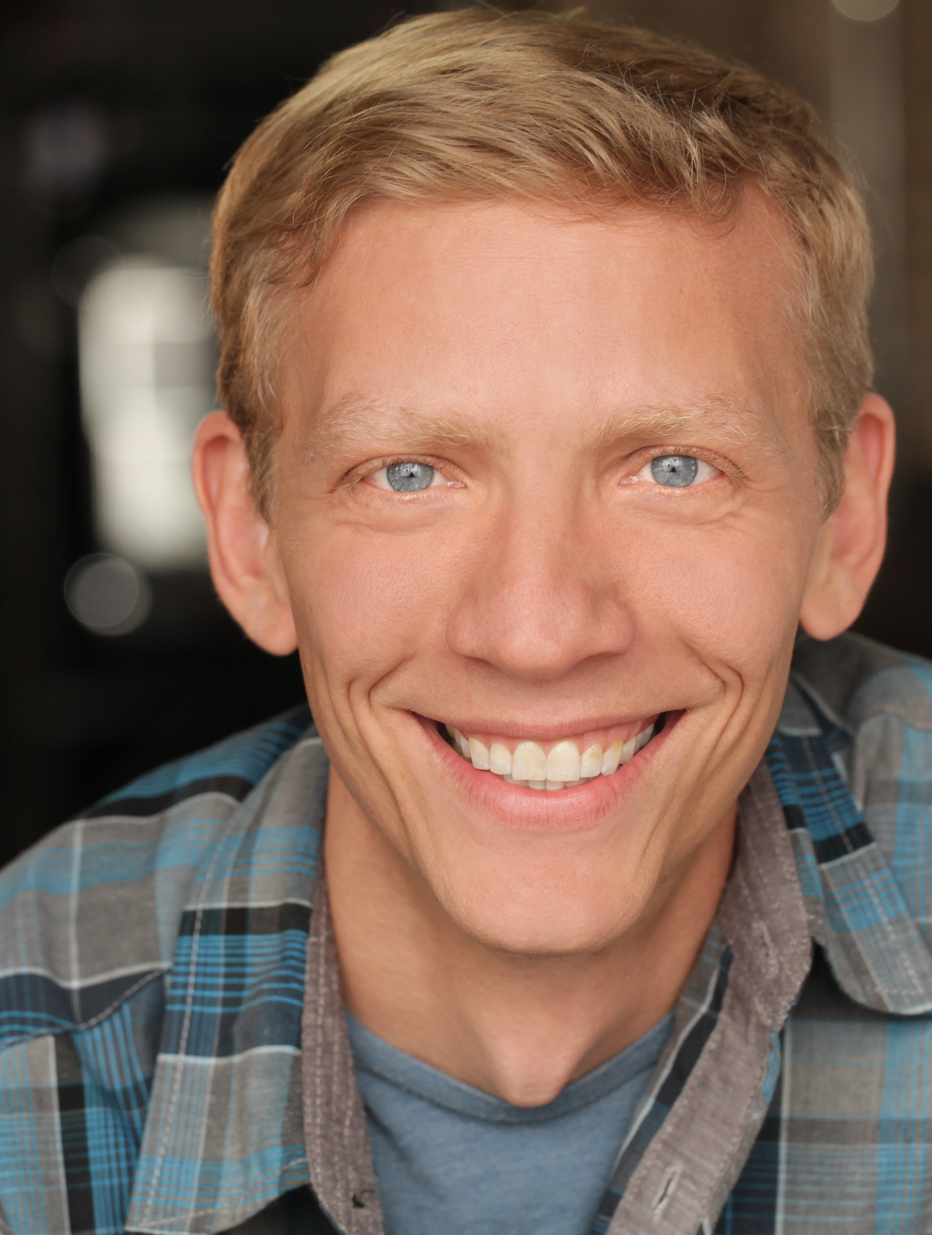 ADAM VERNER: 'BE A MANATEE!'
First, as with all conferences, you can either be a shark or a manatee. Be a manatee!

Sharks are those who are always on the prowl, always looking for the next important person on their list to talk to. They're easy to recognize: they're the person you're in conversation with who is always looking over your shoulder, narrowing their eyes to examine name tags, and strategizing their way into the orbits of such-and-such casting person.

They're never really "with" you because they're so laser focused on advancing their career.

Don't be a shark. Be a manatee!

You know manatees, you've seen pictures of their goofy faces as they placidly munch on whatever is in front of them. They move slow, taking delight in whatever happens to be right there, moving with the current, not slicing their way against it.

The gist is to create real relationships, treating people as people - even if they can't "do" anything for your career.

My second tip would be to have a goal of encouraging at least one person during your time there. Even if you're a raw newbie, you have something to give, and that's your energy, excitement, and ability to encourage.

Oh, and on a practical note: hack your lanyard! They never hang right. Poke holes so that it has two points of connection instead of one, that way it won't flip over on you 50% of the time. Also draw it up closer to your face so people aren't staring at your belly button (you can tie a knot behind your neck for this).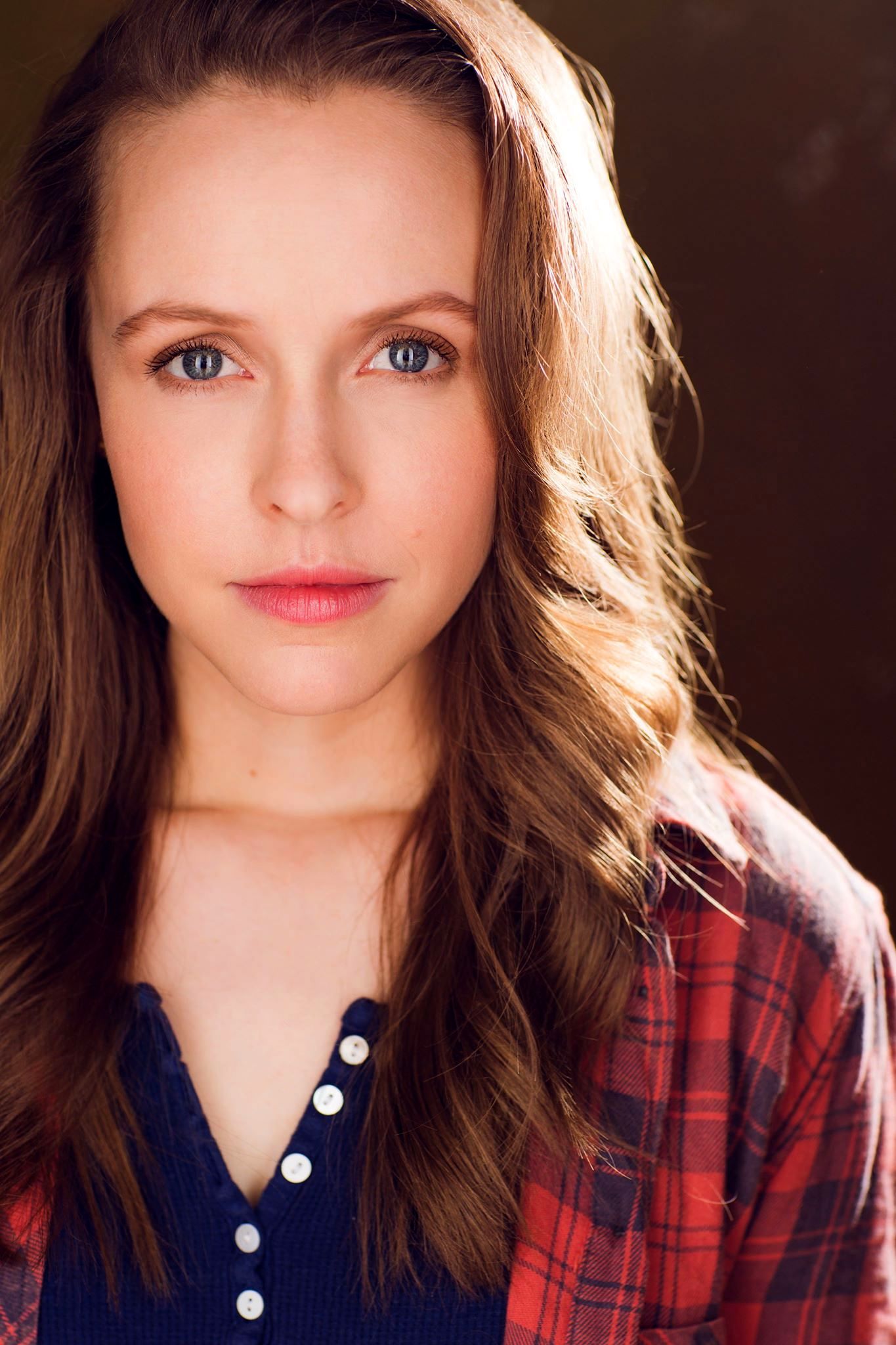 MEGAN TUSING: 'LISTEN!'
My survival tip: Listen.

When I attended my first APAC, I had yet to record a single book and only knew a handful of people. So I thought the best way to learn about the industry was to ask other experienced narrators/producers about their journey.


How did they get started?

What do they love about the industry?

What has been the hardest lesson they've learned?

By listening to their stories, I not only gained some wonderful insights on how to grow my business, but I also created some incredible new friendships along the way.

Narrators get paid to talk for a living, so when we all gather in the same room it can get pretty lively. My two cents is to take this time to

stop

talking, be present and listen to the world around you. Soak it all in. You'll be amazed at what you will learn and who you'll meet.

JOHNNY HELLER: HAVE A PLAN
If I could give just one tip for those attending the festivity-packed APAC Week Extravaganza, I would say attend the

Johnny Heller 4th Annual Splendiferous Narrator Workshop

.

I suggest this because I think it's really cool how it shares the same name as me! I mean, what are the chances? It's an opportunity to learn a lot that can really help you as a narrator - and year after year, the best coaches and actors in the business come by to share their knowledge.

If I could give two tips, the second would be to attend APAC with a plan.

Decide who you want to meet – who you need to meet and meet them! Nowhere else are so many actors and producers gathered in one place at one time. Take advantage of that.


PS:

Sean Alan Pratt

is a very nice guy. I suggest you stand near him and when someone you want to meet comes by, look at that person, then back to Sean and give him a meaningful look and wiggle your eyebrows and look back at the person you want to meet.

Sean will either get the message and introduce you or he will get nervous about your suspicious behavior and give you $5 to stand somewhere else. Last year I got five intros and $40!









YOUR GUIDE TO APAC/AUDIES WEEK
GETTING TO NEW YORK CITY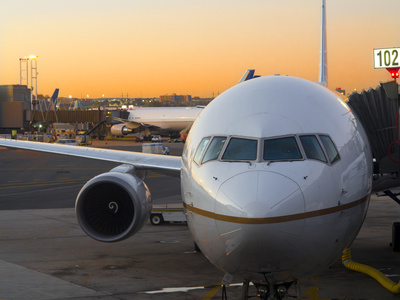 I assume the majority of you will be flying into New York City. As a New Jersey native, I've used

Newark International Airport

my entire life, so I can speak the most intelligently about that one.

The easiest way to get to Manhattan from EWR is to take the train. They have a new station there that will take you to

Penn Station

pretty quickly and inexpensively.

I used

JFK

for the first time this year but what I can say about it is that you basically have two choices: take the subway for $2.75 or take a cab which will cost about $70 (that's including tip). They both take roughly 45-60 minutes to get to Midtown, but it's up to you to reconcile the cost with the ease of having someone ferry your luggage for you so you don't have to lug it up and down the subway stairs.

I've never used

LaGuardia

so feel free to comment if you're familiar with it.



WHERE TO STAY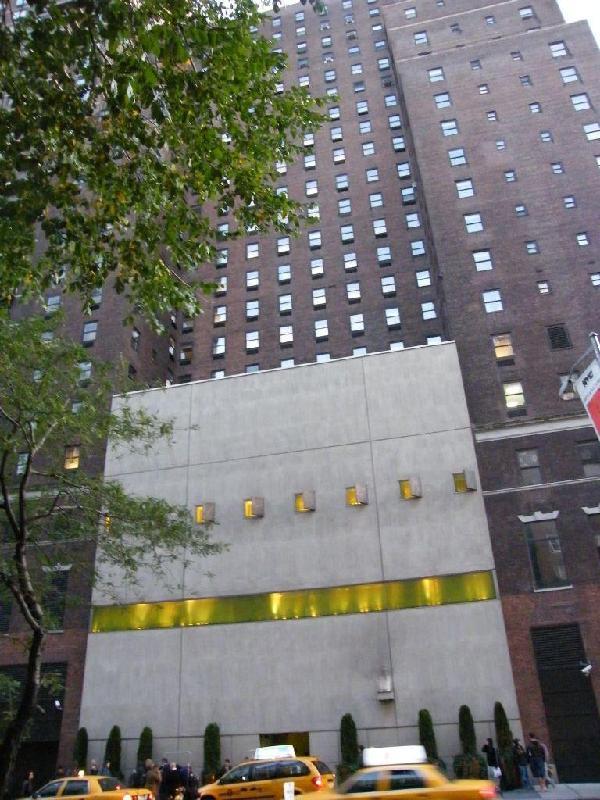 If you haven't found a place to stay yet, the

Hudson New York, Central Park Hotel

(pictured) is once again a popular destination for many APAC attendees.

Here's the address: 358 W 58th Street, New York; click here for details and reservation. Or call 212-554-6000.

FYI: This is a good time to see what points you've saved up from your various hotel stays over the years and see what you can cash in. Even if you don't have enough points for a free night, some hotels let you cash in points in exchange for a discounted rate.



AirBnB

is can be a fun and relatively inexpensive option. I've used it many times over the years and never had a problem.

There are also many hotels in New Jersey, just a few minutes west of the Lincoln Tunnel. For instance:

Hotels in East Rutherford and Secaucus. From there, take a bus to the Port Authority Bus Terminal. Check www.njtransit.com to find the right bus line.
Hotels in Weehawken. From there, take the ferry that runs directly behind the Jacob K. Javits Convention Center where APAC is hosted. Check www.nywaterway.com for the ferry into.
Hotels in Jersey City and Hoboken. From there, take the PATH train into Manhattan. Check www.panynj.gov/path for the PATH info.
GETTING AROUND TOWN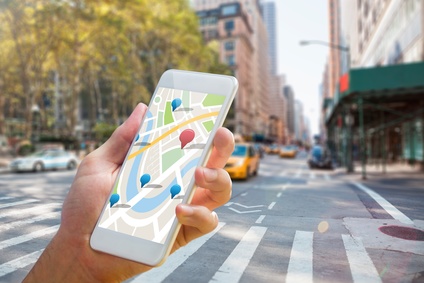 If you buy a

Metro Card

for the NYC subway you can use it on the PATH system, too. Of course,

Uber

and

Lyft

are other popular options. Taxis can get pricey.

I prefer the subway. If you take the subway, click here to download the

MyTransit NYC

smartphone app, which shows you subway maps and alerts about delays and shutdowns.

If it's a beautiful day, walk! A special walking treat on the West Side is the

High Line

- an elevated railway converted to a walking path festooned with floral life and sculptures. The extra-fun part is that the beautifully landscaped

High Line

walkway starts (or ends, depending on your perspective) right next to the

Jacob K. Javitts Convention Center

(site of APAC).



NEED TO RECORD?





If your portable recording gear or hotel pillow fort doesn't work for your auditions and recording jobs during the week, check out

Edge Studio

at 115 West 45th Street (between 6th and 7th Avenues), Floor 8. The studio is open Monday through Friday from 10 am to 6 pm ET. To book: email production@edgestudio.com or call 888-321-EDGE (3343). Studio time costs $25 per 15 minutes to record an audition; $200 per hour to record a job. Both rates include an engineer.

Other local recording studios include

Abacus Entertainment

,

CityVox

,

CKP Media

,

CDM Studios

, and

Lotas Productions

.



JOHNNY HELLER'S SPLENDIFEROUS NARRATOR WORKSHOP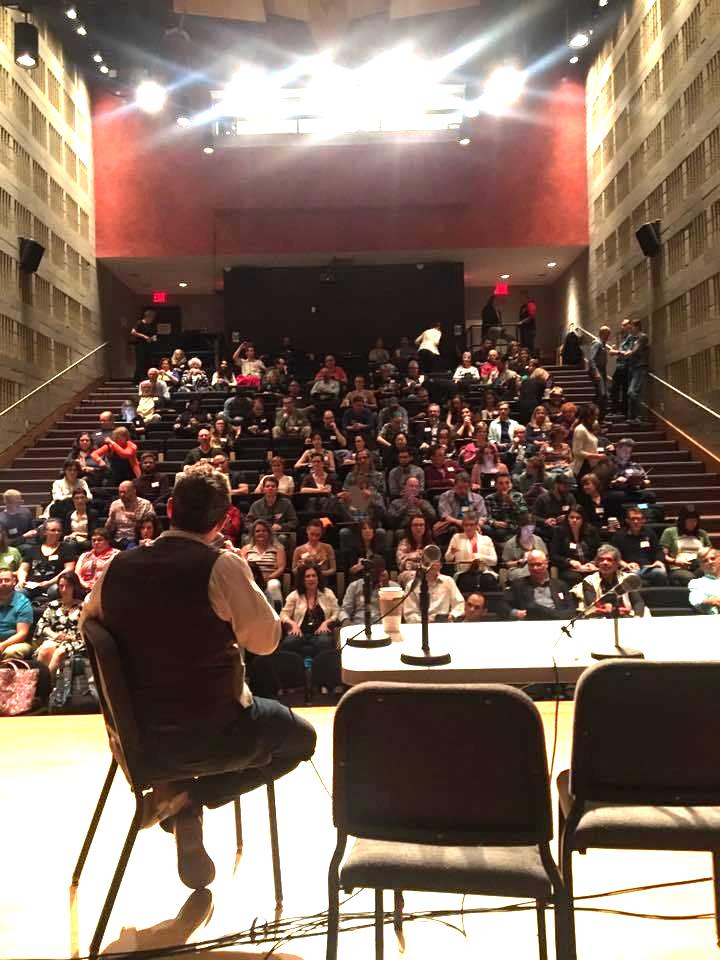 Tuesday, May 29; 9:00 am – 4:15 pm
Baruch College, Engelman Recital Hall
55 Lexington Avenue, New York

Audiobook narrator/coach

Johnny Heller's 4th Annual Splendiferous Narrator Workshop

is a must! The really good news is that it's in the same place as it was last year, probably so Johnny can actually find it. He's navigationally challenged, you know.

Johnny's workshop will again be filled to the brim with top-notch audiobook narrators and producers who share their deepest, darkest secrets about audiobook narration. It's a day of highly informative panels, and if you won their lottery you'll get called up for some live coaching!

There are still some seats left but I would sign up sooner rather than later. Click here for details and to register.

The closest subway stop to Baruch College is the #6 train at 23rd Street.



APA's PRE-APAC NETWORKING SOCIAL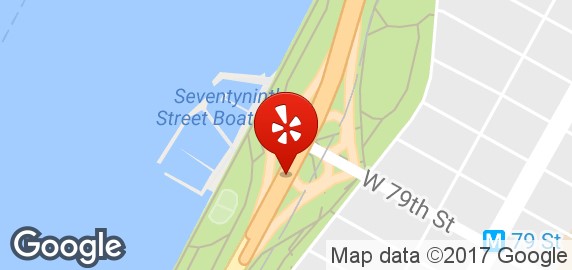 Tuesday, May 29; 5:30 - 7:30 pm
The West 79th Street Boat Basin Cafe
New York

Hosted by the

APA

, this is a great place to meet your fellow APAC-peeps, all 300+ of them!

The closest subway stop is the #1 train stop on 79th Street and Broadway. If you're coming from Johnny's Workshop, walk to 23rd Street and 5th Avenue to take to N or R train to 42nd Street Times Square, and then transfer to the #1 train. When you get out of the subway, head west (away from Central Park).



APAC - AUDIO PUBLISHERS ASSOCIATION CONFERENCE




SOLD OUT!

But if you have a ticket ...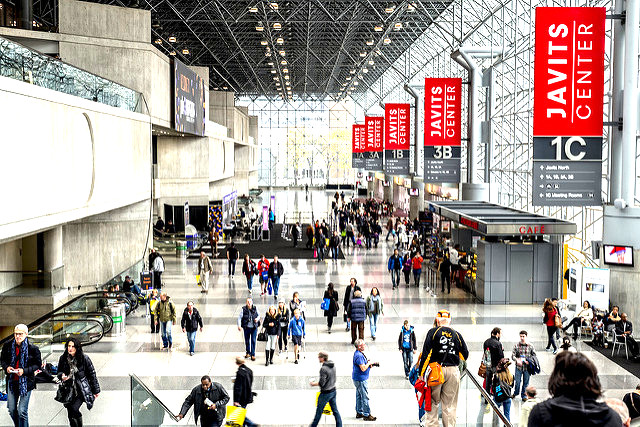 Wednesday, May 30; 8 am - 6 pm
Jacob K. Javits Convention Center
655 West 34th Street, New York

This is the annual conference of the

Audio Publishers Association

, featuring educational tracks for narrators and publishers - and plenty of opportunities for the two to mingle.

If you wanna get technical, the convention center sprawls from 34th Street to 38th Street, between 11th and 12th Avenues. There will be signs once you get inside.

The #7 train was extended to 34th Street last year, right in front of Javits! That will make your commute much easier.

Click here for more info about the Audio Publishers Association.

DEEP DIVE AUDIOBOOK TECH WORKSHOP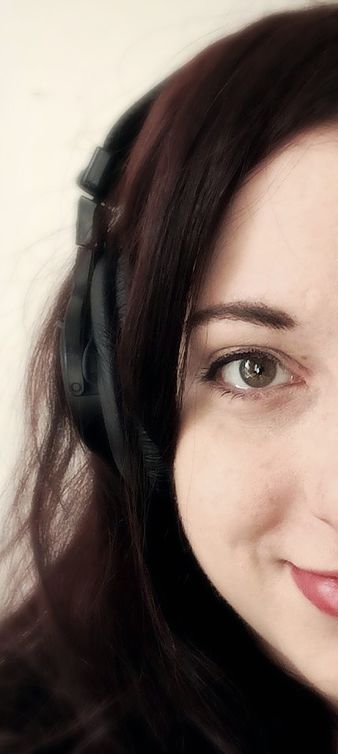 Thursday, May 31; 9 am – 1pm
NDRI, 71 West 23rd Street, 4th Floor, New York

Audio engineer extraordinaire

Amanda Rose Smith

will once again host this indispensable event. Training will include basic acoustics, signal flow, mic technique, software, and mastering techniques. Click here for details and registration.



AUDIE AWARDS® GALA




SOLD OUT!

But if you have a ticket ...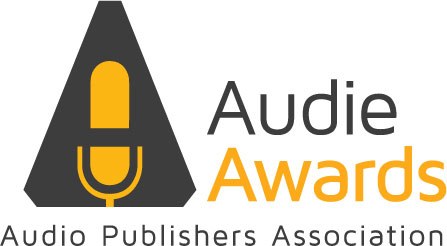 Thursday, May 31; 6:30 - 11 pm
New-York Historical Society
170 Central Park West (at 77th Street), New York

Click here to see all finalists.

This black tie-optional affair features receptions and presentations of the Audio Publishers Association's prestigious

23rd Annual Audie Awards®

, including awards for best female and male narrators.

See last year's 2017 Audie Award

®

winners!
For more about the Audio Publishers Association, visit www.audiopub.org.

THE NAUDIES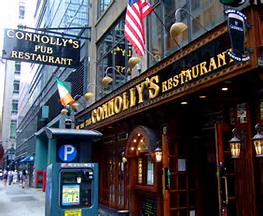 Thursday, May 31; 7:00 pm - who knows…?
Connolly's Pub & Restaurant
121 West 45th Street, New York

The 6th Annual "I Didn't Get Nominated for an Audie but Still Want to Drink in Public" shindig is hosted by socialites

Johnny Heller

,

Jeffrey Kafer

and

Melissa Exelberth

.

It's free to attend but you pay for your own food and drinks.

There are a bunch of subway stops nearby, so getting there should be easy.

FINALLY: PROTECT YOUR VOICE!

Your voice is your career. Protect it from noise, booze, and Conference Crud!

Take Airborne before and after you get airborne.

Avoid shouting, singing etc.

Project from your stomach, not from your throat.

I take a Ricola before and after any situation I'm going to speak loudly or at length.

Drink lots of hot tea with honey and lemon.

Use Throat Coat!

Drink lots of water. I drink coconut water. It's got lots of electrolytes and I think it's yummy!

Keep your alcohol and soda intake to a minimum.

Get as much rest as you can.
APAC week is one of my favorite events of the year and I know it is for many of you, too. Be smart, be ready, and be there!
-------------------------------------------------------------------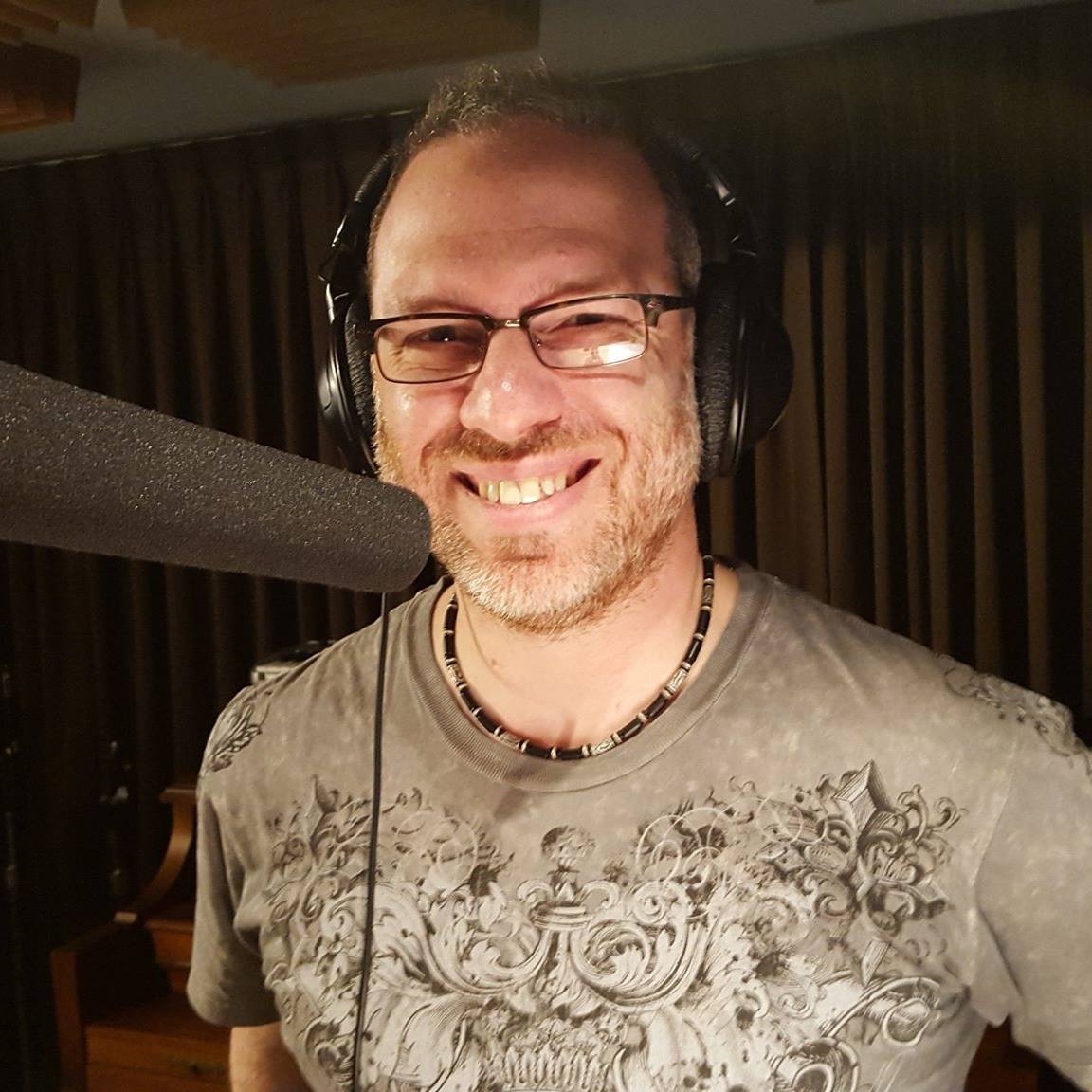 ABOUT TOM
Over two decades, Tom Dheere has narrated thousands of projects for clients in over a dozen countries and voiced more than 40 audiobooks. He is also a voice over business consultant, coach at

Edge Studio

, was the marketing consultant for the

Voice Over Virtual

online conference, and is also writer/producer of the sci-fi action comic book Agent 1.22.


Email: tom@tomdheere.com
Web: www.tomdheere.com

Agent 1.22
SEE MORE HELPFUL ARTICLES ABOUT AUDIOBOOK NARRATION

Your Daily Resource For Voice-Over Success