---
MUSIC COPYRIGHTS
Check If Your Demo Music Is Licensed:
New TuneSat Service Tracks Internet Plays

January 12, 2013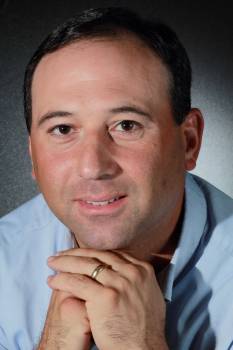 By Robert J. Sciglimpaglia Jr.


Voice Actor & Attorney



Have you heard about

TuneSat

? Well, for a voice over artist, producer - or anyone who posts their own demo or the voice over demos of others on their website - it's a name to learn about quickly.

TuneSat is new software that encrypts music or sound effects to track how many times that music or sound effect has been played over the Internet.

Its technology was developed by

Scott Schreer

, the president of

Freeplaymusic.com

(see my earlier articles about Freeplay Music).

So far, ASCAP (one of the collectors of music royalties), is refusing to accept TuneSat technology as an accurate monitor for plays of a music track over the Internet. But this is not preventing TuneSat technology from being used by music libraries all over the Internet, as described in this

Digital Music News

article.



DEMANDING $2,500 LICENSE FEES



As explained in earlier articles, FreePlay Music was - and still is - sending emails to voice over artists, producers and others who are using unlicensed copies of FreePlay Music tracks being displayed on the Internet, demanding sums of $2,500 per track as a "sync license" to use their music.

And now, TuneSat is selling its technology to other music libraries -

5-Alarm Music

and

MusicTrax Productions

, for example - which are following suit.

This has snared some big players in the business (whose names I cannot divulge, due to attorney/client privilege).



KNOW YOUR MUSIC SOURCE



Don't let that happen to you. My recommendations are:

1. If you have a voice over demo that does not consist of actual gigs, and you do not know the source of the music on that demo, TAKE IT DOWN IMMEDIATELY from any website until you get the physical music licenses in your hand.



2. If you have a website that hosts voice over demos

, DO THE SAME until you either verify that all music on those demos are properly licensed, or you set up your website so that it complies with the "Safe Harbor" provisions of the Digital Millennium Copyright Act. (For more information about that click here: www.copyright.gov/onlinesp.)

3. If you are a producer of voice over demos, or other content that uses music that will ultimately end up on the Internet, MAKE SURE you read the TERMS OF SERVICE for the website where you downloaded the music. Follow the procedures to properly license the use of that music.

For further information on Mr. Schreer and TuneSat, you can check these links:
-------------------------


ABOUT ROBERT




Robert J. Sciglimpaglia Jr. is a popular voice actor, actor and attorney representing voice actors, actors and other performers. He is also owner of

All In One Voice

, a voice over instruction and business/legal services firm. And he is author of the 120-page

Voice Over LEGAL

eBook, a comprehensive guide to business and legal issues for voice actors and other performers, including demos and copyright issues.





Your Daily Resource For Voice-Over Success