---
MARKETING
How To Set Up Your WordPress Voice Over
Website To Promote Your Business
January 23, 2014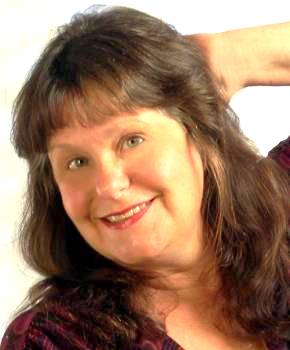 By Rebecca Forstadt


Voice Actor



One of my areas of expertise, believe it or not, is setting up

WordPress

websites. I decided to learn how to do it as a way of making extra income, in between voice over gigs.

(Yes, Virginia, itís good to have a side business if you want to be a voice actor.)

Voice acting success is not only a matter of focus, persistence, and talent, itís also a matter of luck. You can be the most talented actor in the world and not be in the right place at the right time. This is just a reality.

However, you can definitely add to your luck and ability by having a decent website to promote your voice over business on.

Itís not enough to have profiles on social media sites. This includes voice over audition sites. You need a website thatís your own personal piece of real estate on the Internet.



START WITH DOMAIN NAME



If youíre able to purchase a domain name (your website name) with your own name, thatís perfect. There are no other Rebecca Forstadtís around that I know of, so I was lucky.

If your name is Mary Smith, there may be a problem. In that case you may want to get more creative and use something like MarySmithdoesvoiceovers.com or whatever.

You want to rock your celebrity if youíre an actor, so itís usually the best idea to include your name if possible.

Or, at least have "voiceover," "voiceactor," or even just "voice" somewhere in your domain name. These will be your main keywords.



WORDPRESS IS EASY



The reason I prefer WordPress to an html site is that the platform is very EASY for most people to use. (Iím not a spring chicken and I figured out how to use it.)

There are thousands of plugins (addons) that you can utilize on WordPress to make your site more interactive.

Itís easy to make changes or updates without having to know how to code.

Itís a blogging platform that allows you to write articles, such as this, that will bring you traffic.

You can add audios, videos, slideshows, PDFs, easily.
Itís pretty much what most "marketingĒ people are using these days. (Oh, yes, if youíre an actor, youíre also a marketer)



BE A GOOD HOST



WordPress is also very inexpensive if you set it up yourself. Weíre talking under $100 per year for hosting.

WordPress itself is free, but you want to have your website self-hosted. DO NOT use a free hosting platform like

Blogspot

(

Google

) or

WordPress.com

.



USE THE .ORG PLATFORM



There are two types of WordPress platforms:

WordPress.com, and

WordPress.org.
You want to use the .org variety. That way you have complete control over your content and files. This way, there will be no danger that Google or WordPress.com will "accidentallyĒ delete your website. (It happens.)

If this is starting to sound geeky to you, donít zone out yet. Remember, I said Iím not a spring chicken and I can do it. You can too. I usually buy my domain names from GoDaddy.com, but I donít use them for hosting.

I use

Bluehost

because they have a very easy interface and itís a very good host.

Iíve set up a page on my

WordPress Blogging Help Website

that will give you a step-by-step tutorial on how to set up your WordPress website.

To access my tutorial, you can click here.



WHAT'S YOUR THEME?



After you set up WordPress on Bluehost, using their "one click install program,Ē youíll see that a default WordPress theme has been installed as well.

Itís OK, but sort of boring. I recommend that you find a theme you really like. There are thousands of free themes available from WordPress,org and theyíre very easy to install on your site.

However, I prefer using a Premium (paid) theme because you get great support along with it. With the free themes youíre pretty much on your own.

There are forums, but if you ask a question most times youíll get the answer in "geek speak.Ē

The WordPress themes I personally prefer are from

StudioPress

. Theyíre very well coded, quite functional, beautiful, and I especially love that theyíre EASY to update.

Themes and WordPress get updated often for security and functional reasons. Some themes are easier to update than others. StudioPress gives you auto updates that you can click on your site, and you almost never have a glitch.

CAN CONFIGURE LATER

Once you have installed WordPress and have chosen your theme, there may be a little configuration involved to get it to look like the way you want it.

Iíd suggest using a simple theme at first just to get used to using WordPress. After you know what youíre doing, you can always change the theme without losing any of your content. Itís sort of like trying on a new dress. I



ADD AUDIO AND VIDEO



As a voice actor, youíll probably want to add a video, and certainly some audio files. For videos, itís easiest to use

YouTube

or

Vimeo

. All you do is place the video share URL in your post or page. Click update and the video suddenly appears.

You can easily add audio files by using a 3rd party host like

Sound Cloud

. Sound Cloud has a WordPress plugin to make it easy to add audio files to your site by using a short snippet of code (shortcode), and it looks pretty cool.

If you want to upload a video or audio to host on your site itself, youíll probably have to use an FTP program, which is a little more complicated and the file size (if itís large) will take up space on your site.

There are WordPress plugins you can use to play your videos, but itís WAY EASIER if you just use YouTube or Vimeo.

WordPress also has several audio player plugins besides Sound Cloud if you want your audio player to have a certain look, or if you want to podcast. For now, just get started by setting up your voice over website!
--------------------------


ABOUT REBECCA


Rebecca Forstadt has been a voice actor in Los Angeles for over 30 years with an extensive resume. She's best known for her young sounding voices in TV, Film, commercials, animation, video games, anime, and ADR. She is a long time member of SAG-AFTRA.

Web: www.rebeccaforstadt.com
Email: rebecca@rebeccaforstadt.com



Your Daily Resource For Voice-Over Success