---
Audiobook Industry's 'Performing Royalty'
Will Teach Audiobook Reading Skills May 9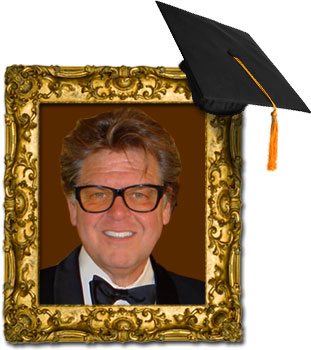 There's often a tongue in his cheek when voice-over star and trainer Pat Fraley (pictured ... er, framed)announces a future voice-over training event.
But as with the upcoming Audiobook Reading Royalty Event, slated for May 9 in Los Angeles, Sir Patrick speaketh the truth.
The day-long workshop is designed to teach the narration reading skills that audiobook publishers seek. Participants (limited to 12) will record their work and also receive insider tips including how to bid a book, set rates and work the audiobook market.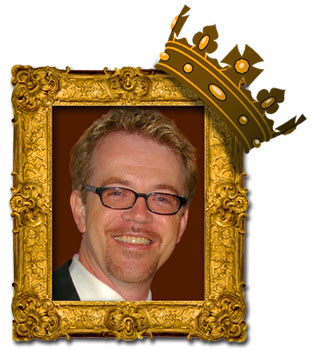 Leading the court of guest trainers is audiobook narration king Scott Brick, winner of "a staggering amount of awards," notes Fraley. "No one in the audiobook arena surpasses Scott Brick's expertise at narrating."
Brick has also been tapped by the Audio Publishers Association to lead the Narration Track at APAC, the organization's annual conference (this year in New York City, May
28).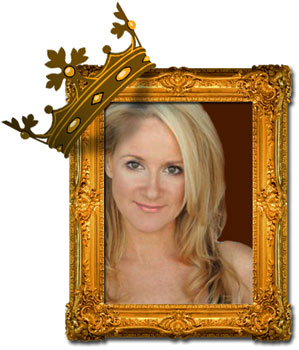 Queen of the court is Renee Raudman, the award-winning narrator of more than 30 titles last year alone. She works with many audiobook publishers and has won many Earphone awards from Audiofile magazine, in addition to a yearly "Listen Up" award from Publisher's Weely.
Fraley enters the realm as the self-discribed "Grand Privy Producer" - but joking aside, he's an acclaimed audiobook producer and multiple Audie nominee and winner, who has six students up for Audie Awards this year.
A free introductory lesson is available here:
"I canít speak highly enough about Pat as a person and a teacher. Heís a good one to have in your corner," says Chris Fries, a student in Fraley's ADR workshop. "Iíve been fortunate enough to have had a small handful of ADR jobs since the workshop - jobs that I wouldnít have had if it werenít for Patís preparation."
The Audiobook Royalty event will be held May 9, from 9:30 a.m. to 6 p.m. at World Famous Buzzy's Recording, 6900 Melrose Ave., Los Angeles. The tuition is $595.