---
VOICE OVER DATABASE

Database Launches For Disabled Voice Actors

- Boosting Awareness And Voice Over Clients

By Maria Pendolino
The world celebrated
International Day of People With Disabilities
on December 3rd - as it does every year on that date - so now is the perfect time to celebrate disabled voice over actors.
And have we ever got just the celebratory gift, coming in the form of a new and improved voice over artist database.

As a disabled voice over actor myself, I know firsthand how challenging it can be to find work in this field. I live with psoriatic arthritis, a painful chronic condition that sometimes affects my mobility.

Though I have successfully worked from my home studio in Buffalo, the accessibility of a voice studio is only one of the possible challenges facing disabled voice actors.

The challenges are as numerous and varied as the actors themselves.
The launch of the
Disabled Voice Actors Database
aims to allow voice seekers to easily find disabled voice actors to authentically portray disabled roles they are casting, but its goals don't end there.
The "we" of the Disabled Voice Actors Database is not one singular person, but instead a diverse volunteer steering team.

However, we can thank one particular talented actor for our origination -
Nick Germain
.
Inspired by the likes of the highly successful
QueerVox Database
(for LGBTQia+ performers) and the
PGM VO List
(People of Global Majority, for people of color), Nick had a vision for a similar database for disabled talent.
Originally, Nick organized the voice actor contact info within a simple Google doc. However, it wasn't long before it became clear that a trusty 'ole Google Sheet just wasn't going to cut it. We needed something more robust that would allow voice seekers to sort the talents on the list in a more sophisticated way.

While there have been many strides made nationally in ensuring the worker's rights of disabled people, we still live in an unequal society. We especially see this in all of our workplaces where disabled folks earn less money, are less employed, and face more obstacles.

Unfortunately, the creative world (including the voice acting world) is no different.

"People with disabilities are the largest minority in the world," says Tony Jackson, one of the volunteer steering committee members.

"Nearly everyone either has a disability, or knows, or is related to someone who has a disability. Entertainment and media is widely seen as a reflection of real life. Yet, people with disabilities are woefully underrepresented in the industry.

Now with the Database, he adds, "Content creators no longer have the excuse of not knowing where to find authentic voices that represent the disability perspective."
As mentioned above, we want the Disabled Voice Actors Database to allow casting directors and their peers an easy way to seek out disabled actors to tell disabled stories.

To put it another way: we want to make it impossible for a casting director to say they "couldn't find somebody."

By creating this database, we are also hoping that we will encourage people in power to incorporate more disabled talent in all casting searches and rosters, even if a particular role doesn't call for a disabled talent.

To help create a truly collaborative industry, it's imperative that disabled talent are included in diversity, equity, and inclusion (DEI) conversations.
If you're a voice actor who lives with one or more disabilities, we would love to have you join our network. Visit
bit.ly/disabledvoiceactors
to complete the voice actor intake form.
It is free to be listed in the database.

The back-end will only be made available to approved and vetted casting and producing professionals. Your information will not be made available or searchable to the general public.

Important Note: If a voice actor is a minor, their parent or legal guardian must be the one to complete the intake form.

For casting, reps, producers, directors and more, the Disabled Voiceover Actor Database 2.0 is a searchable
AirTable
database document that can be filtered by gender, voice type, disability, language, and more.
It is free to access.

If you cast voice actors in your day to day work, you can visit
disabledvoiceactors.com
to complete the
Voice Seeker Access Request
. Our volunteer team will review all access requests and will provide you with login credentials once you've been approved.
We look forward to working with you!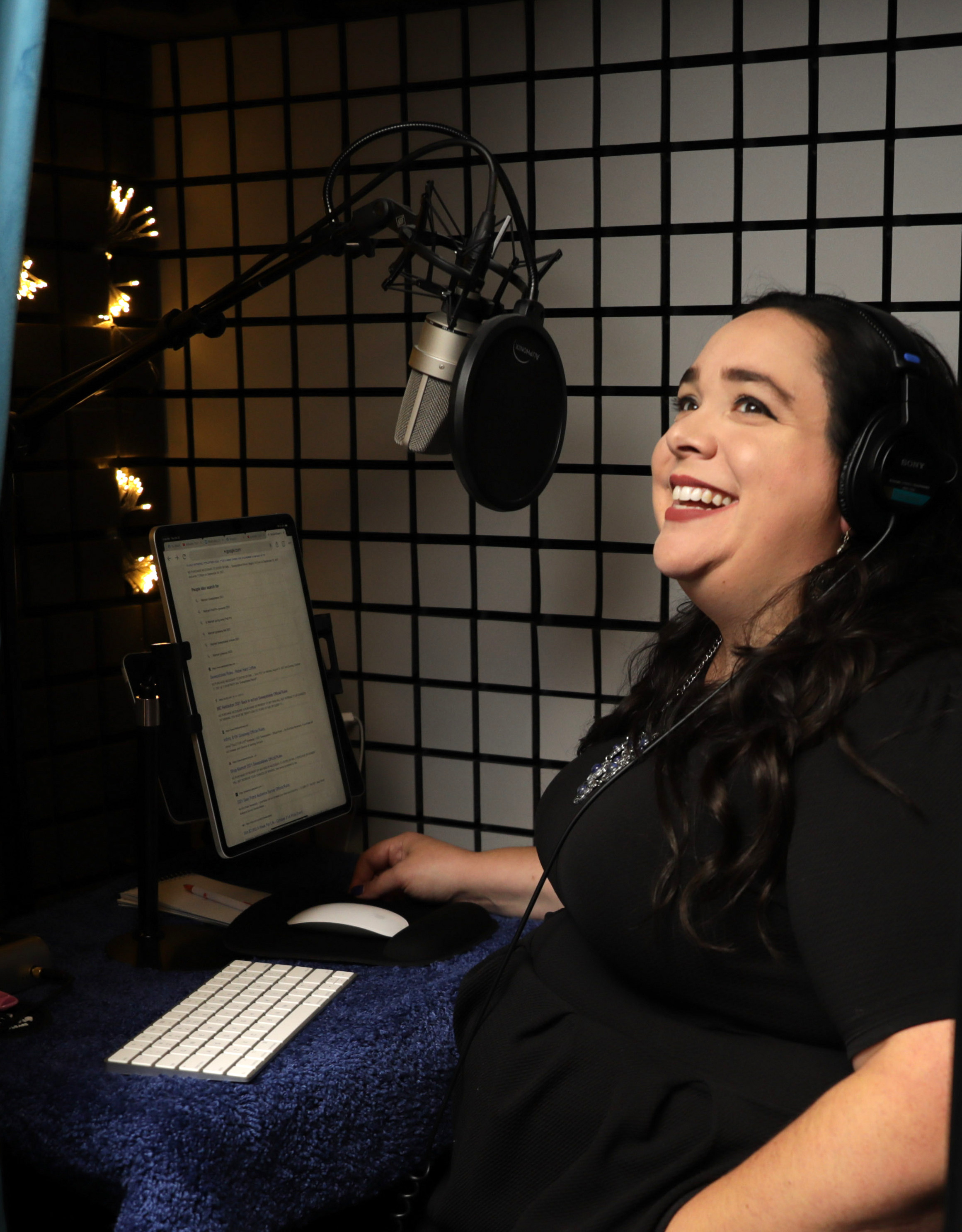 ABOUT MARIA

Maria Pendolino is an award-winning voice actor whose signature millennial voice has been heard on commercials for brands like Xfinity, Geico, Glad and Pillsbury. She also works as a narrator for industrials, documentaries and e-learning courses, and enjoys performing character voices for animation and video games, radio imaging, telephony, IVR and more.
Instagram: @ mariapendo (Spoiler alert: It's all food & cats.)

Your Daily Resource For Voice-Over Success