---
VOICE ARTS™ AWARDS

Interview With CEO Rudy Gaskins:
Why, Who, Categories, Judging & More ...

June 10, 2014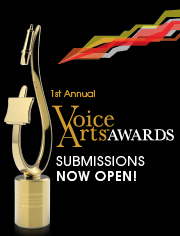 By John Florian


VoiceOverXtra



The final deadline is little more than a month away (July 15) for applications to the

1st Annual Voice Arts™ Awards

- a major competition encompassing dozens of categories for participants and many types of works related to voice over.

The program was recently detailed on

VoiceOverXtra

(see earlier article) and specs are at the competition's website: www.VoiceArts.org.

But we want to know more.

For instance, what's the motivation for starting this program? Who's running it? Plus details about award categories, judges, permissions/rights to enter a VO work, and more.

Following is an interview with producer

Rudy Gaskins

(pictured below), who is president and CEO of the program's sponsor - the

Society of Voice Arts and Sciences™

(

SOVAS™

), which was created to administer the competition and host other voice over related activities. Executive director of that organization is

Steve Ulrich

, who is also executive director of the Sports and Daytime Emmy Awards and himself a five-time Emmy winner.

And to be sure, an endeavor of this scope ignites passions from both supporters and doubters. My thoughts about comments to our earlier article follow, as well.

FIRST, SOME PROGRAM NOTES ...

The Voice Arts Awards

is "dedicated to honoring and acknowledging all those who create and sustain excellence within the voice over industry," according to SOVAS.

To be eligible for this year's competition, work must have been created to be available between

January 1, 2013 and June 15, 2014

.
Winners will be announced and honored at the

1st Annual Voice Arts Awards Gala

on November 9 at the

Museum of the Moving Image

in Astoria (New York City), New York. This is the kickoff event to the 5th Annual

That's Voiceover!

™

Career Expo.

FOLLOW-UP QUESTIONS ...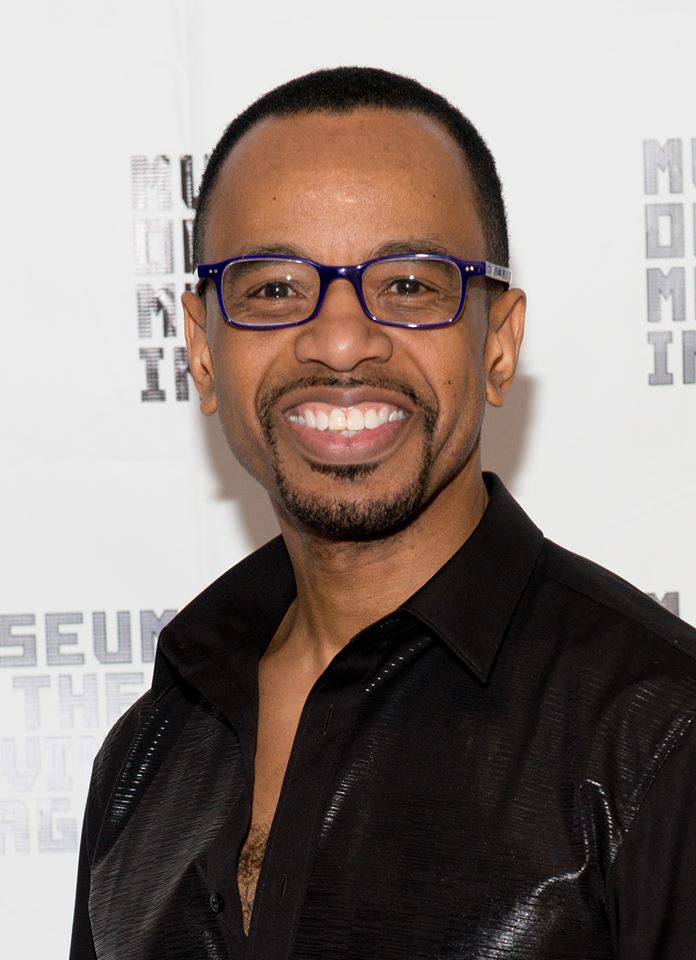 Rudy, as we detailed earlier on VoiceOverXtra, the Voice Arts Awards competition is all-encompassing, honoring people in all aspects of voice over – a huge program to initiate and administer. What's your motivation to initiate it?

My motivation is the opportunity to live into something that's vibrant and fulfilling and nurturing to the community in which I have dedicated much of my life.

If we get this right, we lift an entire industry to new heights of achievement and we shine a light on an awesome craft that, though vital to so many aspects of daily life, is taken for granted like the air we breathe.

As the executive producer of

That's Voiceover!

, an annual voice over career expo, which is going into its fifth year, an acknowledgement program like this is a natural extension.

The task is herculean, but that's what makes it worth doing. We will impact an international community in a hugely positive way.

Let's get familiar with the organizational set-up of the Awards. It's administered by the Society of Voice Arts and Sciences. What IS that, who is involved in it – and are you some day expanding the organization beyond the awards program?

SOVAS is the name given to the nonprofit corporation set up to administer several key programs: the Voice Arts Awards, the annual That's Voiceover! Career Expo, and a host of scholarships, regional networking events and numerous training workshops.

SOVAS also provides merit-based scholarships to people whose only barrier to entering the industry is a lack of funding to train and develop the necessary skills.

As we grow, we'll provide funds for the development of new work - for instance, animation series, spoken word performances, app and web-based voice projects - that bring work into the industry.

The simple goal of SOVAS is the pursuit of excellence, gainful employment and broader opportunity for all who want to expand their horizons through the voice over industry.



So the scope of the term "Voice Arts" is not limited to voice acting.



Right. And that's a critical point in understanding what we're doing: Voice acting is only the catalyst for tapping into an even richer pool of advertising professionals, casting directors, creative directors, producers, copywriters, talent agencies, gaming developers, and on and on.

We will celebrate and honor all of the crafts without which there would be no voice community to speak of. I want to be clear that many people looking to pursue these highly prized careers will also find support and guidance through SOVAS.



Who is working with you on this?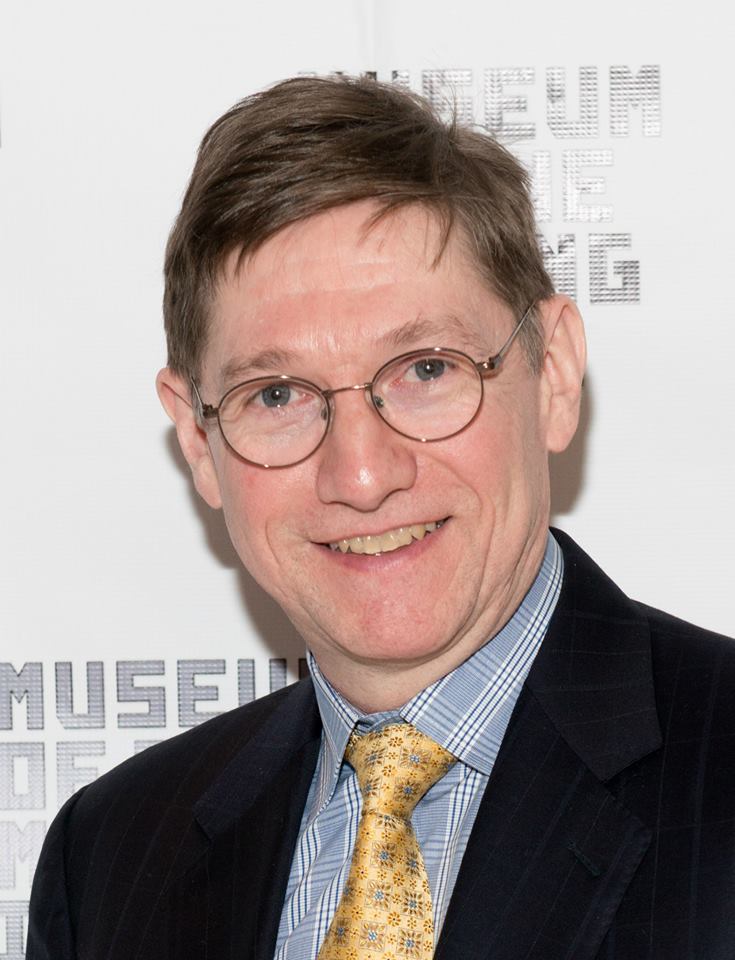 As for the people involved, I can't say enough about the good fortune of having

Steve Ulrich

(left) come on board as executive director of SOVAS. Steve brings a five-time Emmy Award-winning career in marketing and promotions for NBC Universal, and has been the executive director for the Sports Emmys for the past five years.

Obviously, Steve's background alone lends enormous expertise to the global theme of what we're doing, but he was among the first who clearly saw that the Voice Arts Awards was a huge opportunity to fill a void within the industry.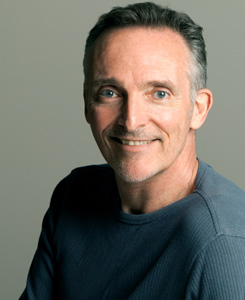 Then there's the inimitable

Stephen McCarthy

(left), CEO/Founder of

Brave Dog

, a unique enterprise specializing in international award submissions for major broadcast and cable networks. McCarthy was formerly the head of the

Promax/BDA Awards

program and awards show.

His instant enthusiasm and commitment to the possibility of the Voice Arts Awards is a big reason why we are as far along as we are, and why the future is as bright as it is.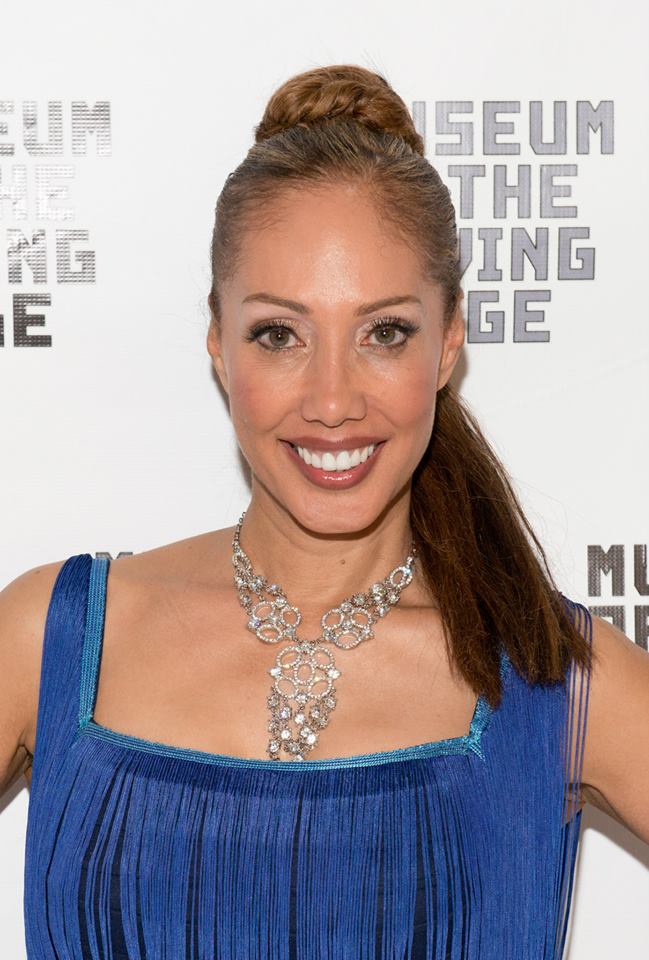 Rounding out the team is SOVAS co-founder, author of

Secrets of Voiceover Success

and co-creator of That's Voiceover!,

Joan Baker

(right). Joan is household name in the voice over industry, legendary for her PR prowess and business development skills.



SOVAS is a non-profit organization – but what does that mean? Where does the money go that you receive from competition entries?



A non-profit organization or not-for-profit organization is an organization that uses surplus revenues to achieve its goals rather than distributing them as profit or dividends.

It carries with it Federal and State tax benefits, which extend to its donors, who receive tax deductions on their donations.

As the visionary and CEO, I worked with various folks to establish a mission statement, programs and bylaws.

A board of directors hires, fires and oversees the company officers - the CEO, secretary, treasurer - who run the day-to-day operations of the organization.

The Voice Arts Awards is just one program of several I have named. Money received from all the programs goes to paying the overhead and program expense. That includes paying the salaries of the people who run the program on a full or part-time basis.



Your award categories cover lots of territory, but you describe them as "not exhaustive." And I noticed that IVR-Telephony is not included. Is that intentional, or covered by another category?



That one, along with voicing toys, ADR, dubbing and foreign languages, which will be added next year.



Speaking of language, all entries must be for work in the English language. Are there geographical boundaries, too?



We're open to all countries as long as the submission is in English and the English is not subtitled, but actually voiced. The submission can be dubbed in English, too.

The work will be considered lumped in with all the other English-speaking entries, not separated out as a foreign entry.



And to clarify what I see in the Audiobook categories, you will pick the top "individual narration" female, male and ensemble for each of the subcategories (Biography, Business & Education, etc.)?



That is absolutely correct, but "female, male and ensemble" are available in other categories, as well.

And I wouldn't want to overlook that we have student categories, which target college level work, usually coming from schools that have radio stations, TV stations or film programs.

I strongly encourage people to take the entry system for a test drive. It's a great way to see and understand the categories that are specific to your area of expertise. And fortunately, the entry system allows you to start the entry process and finish it at a later time, so whatever time you spend test driving is not wasted.

Also about audiobooks, a narrator can simply submit a produced audiobook?

It depends on what you mean by "produced." First, we provide very clear rules and eligibility requirements, as well as category descriptions. The entrant should start by reading the category description.

If there's ever a legitimate discrepancy we'll manage it on an individual basis. There's little room for misunderstanding, however, and one can always call with questions before they submit.

Secondly, the audiobooks, as are all categories, will be judged by professionals who are keenly aware of what constitutes industry standards, professionalism and quality.

One of your requirements is that the submissions must have been produced for paying clients - except for students and voice over demos. What about something like Webisodes, which might have been self-produced in hopes of attracting advertisers or subscribers?

Webisodes produced by independents count! Webisodes don't have the same eligibility requirements as audiobooks, and entrants will find complete descriptions for each.

The web world is still a bit like the Wild West. The definition of a producer changes in the web dimension and the criteria for judging webisodes has to be in step with that.

Again, the awards are judged by professionals who know the space. The best work will emerge as a result of a comprehensive evaluation with all due respect to the nature of the distribution channel.

Who are your judges, and how is the judging team set up?

The judges are established experts in the various disciplines indicated by the categories and are selected by the SOVAS Board of Directors. They are set up to judge the categories in which they have the required expertise.

A judge may enter work in the contest but may not judge in a category in which they have entered work.

It is perhaps serendipitous that many of the judges are agents and buyers, hence entrants can know that their work is reviewed by someone who may take a professional interest, apart from whether the submission is nominated.

Speaking of nominations, the judging is set up to first identify nominees within a category, followed by the selection of final winners.



Of course, entrants must obtain all relevant permissions and copyrights from clients before submitting for an award. Do you have a suggested form or method for doing this?

Should the permission specifically mention that you might only use a segment of the work for production of the Awards ceremony or other uses? And if permissions are not obtained properly, who's liable if the client complains?



If the "client" or anyone else complains about the use of a given "work," we will set aside the "work" or the use of the "work" until the matter is resolved.

We will always make a best effort to protect the rightful owner's rights and, when appropriate and possible, help secure the necessary permissions for use of the "work."

However, the burden of obtaining all relevant permissions and copyrights is placed squarely on the shoulders of the entrant, and SOVAS takes no responsibility whatsoever for an entrant's ignorance of our stated rules, copyright law or any other legal protocol or instrument that may preclude him or her from entering the work.

Beyond the legal jargon, this is also a common sense issue. If an entrant is unsure of their right to enter the work as per the SOVAS rules and eligibility requirements, he or she should absolutely seek out and obtain the necessary permissions.



And winners will be announced in November.



Yes, the

Voice Arts Awards Gala

will take place on the evening of November 9, 2014 at the Museum of the Moving Image in New York. Tickets can be purchased by going to VoiceArts.org.

One can also purchase a SOVAS membership, which entitles them to preferred rates on tickets, awards submissions, and a range of services from training to demo production and private VIP events.



What feedback did you receive from the inaugural competition in 2013 - and what did you learn from it?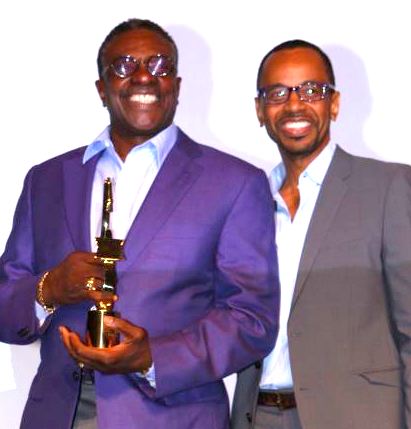 Awarding the inaugural Voice Arts Award to

Keith David

(on Aug. 17, 2013) was the first time the vision for this award truly came to life.

Given the gravity of the ceremony, Keith's remarkable career and the setting of the Directors Guild of America (Los Angeles), the vision for the award opened up like a sunny sky after a turbulent rain storm. The audience was absolutely mesmerized, as was I, to feel the soulful power of acknowledgement spread through the auditorium, speaking into a future that was here for each and every one of us.

Awards can be intimidating for some people. One woman told me, "I would never enter an award contest because I'd be too afraid of not winning."

Anyone who feels that way also knows deep down that this feeling comes from a broken perception of one's self. The place to confront and heal that perception is on the playing field where the action is.

OK, now ... what DIDN'T I ask you that's important to share with the voice over community?

The Voice Arts Awards, like all large endeavors, will undoubtedly create a heightened sense of pride and opportunity for many, but it will also raise conflicting feelings for others.

It's understandable on many levels, from fear of change to fear of competition to fear of success.

In spite of the fact that awards shows have been around for many years, this time the focus is a whole new audience that has never been powerfully acknowledged for the vital role it plays in an industry of untold billions in annual revenue, not to mention the socio-cultural impact that voices have as the narrators of our history and the new technologies that shape our lives.

This is OUR award, not just to win and place in our trophy cabinets, but to declare to the world that the craft to which we dedicate our lives - the many years of training, devotion, struggles and successes - matters.

The Voice Arts Awards represents an opportunity for us to invite the world to share and celebrate our pursuit of excellence.



Thanks, Rudy.





MY COMMENTS ABOUT COMMENTS



As Rudy predicted (above), response to VoiceOverXtra's earlier article about the Voice Arts Awards included doubts about the program's purpose and value.

Certainly we want to research and ensure the credibility and value of any project - be it a first-time endeavor or the 100th running. I hope the VoiceOverXtra articles have aided in that, and also that my thoughts below add a helpful perspective to readers' worries.



1. It's new, unknown.



Well, yes. But should we reject something because it is new and untested? At the start of our own careers we were thankful that, with persistence, doors opened and remained so as our talents and value to clients evolved. Successful organizations and recurring events had birth dates, too.



2. Nominating oneself is tacky.



Rudy tells VoiceOverXtra that most entries are expected to come from "companies" - yet the competition also allows "individual artists" to enter works.

What's lacking, I think, is a definition of the word "company."

Countless articles on how to succeed as a freelance business advise freelancers to think and act like a business - in other words, like they are a company. And indeed, a good many of us are incorporated. In that case, isn't an "individual artist" also a company - with the option to market as a company?

Should one-person operations in other fields - say, graphic and website design - feel uncomfortable about seeking recognition for their excellent work? Of course not. So, why should we in voice over?

In my own one-person pursuits - freelance journalist, photographer, newsletter editor/publisher - it was not considered bad form to seek recognition for good work. Even as editorial director at a magazine publishing firm (20+ years), it was me who would seek this for work produced by myself and staff.



3. Don't need the industry recognition.



No problem.



4. It's too expensive.



In the absence of charitable donations, awards competitions charge entry fees to cover expenses. Are fees excessive? We don't know. But we

do

know that as business owners we must watch expenses and spend on what's needed and of value.

Entry fees to the Voice Arts Awards are graduated, leading to a top fee on July 15 of $210 for an "individual artist" and $310 for a "non-member company."

Conclusion? Constructive dialogue leads to informed decisions. And we'll be watching and learning!


----------------------------------------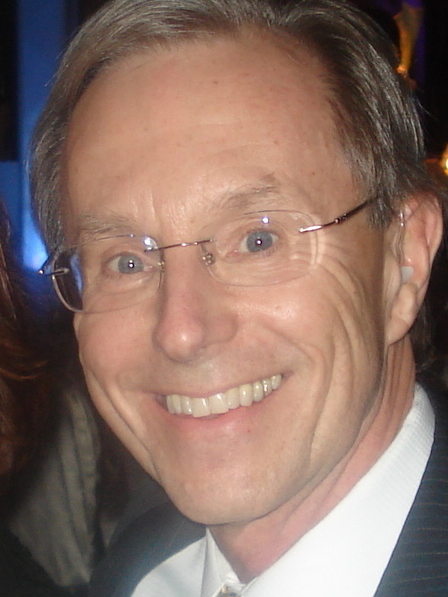 ABOUT JOHN
John Florian is the founder/publisher of

VoiceOverXtra

, the voice over industry's award-winning online news, education and resource center, offering thousands of resource links, how-to articles, calendar of industry events, industry directory, webinar training and more. A former magazine editorial director/publisher, John is also a voice talent who merged those two career passions to create

VoiceOverXtra

in 2007.

Your Daily Resource For Voice-Over Success