---
INCOME / FEES
Should You Never, Ever Cut Your Fees?
Well, I Did This Time. Here's Why ...

November 6, 2015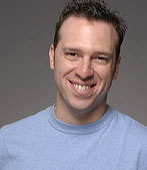 Recently I landed my first voice over gig from Pakistan. They found me online and asked me to narrate a video for a new education initiative.

I gave them a quote and they couldnít afford that rate.

I was about to turn them down, but then I watched the video. It was fascinating!

This program allows instructors to go villages in Pakistan and train people to teach elementary school. Pakistanís Minister of Education was in the video, as well as many instructors and teachers talking about the importance of this program.

I noticed a couple of interesting things about the video.

Some of the people interviewed spoke English and others spoke what I assume is Urdu.
In the classroom, males taught males and females taught females.
All of the females interviewed had their heads covered, but their faces were exposed except for one. She wore a black burka that covered everything but her eyes and she was the only person whose name was not displayed as a graphic.
After I finished watching the video, I gave them a discount and happily narrated the video.

WHY CUT MY RATE?

Why did I give them a discount? Did I just undermine the integrity of the voice over industry?

No.

Many of my fellow professional voice talents give discounts for a charitable organization or cause they believe in ... voice some pro bono work every year (I do, too) ... or we do it just for fun.

I narrated it because I wanted to be a part of something important.
--------------------


ABOUT TOM


Over nearly two decades, Tom Dheere has narrated thousands of projects for clients in over a dozen countries and voiced more than 40 audiobooks. He is also a voice over business consultant, coach at

Edge Studio

, was the marketing consultant for the

Voice Over Virtual

online conference, and is writing and producing the comic book

Agent 1.22

(www.facebook.com/agent122), which will be released in Summer 2015.

Email: tom@tomdheere.com
Web: www.tomdheere.com



Your Daily Resource For Voice-Over Success