---
Break Into Voice-Overs ...
Without Quitting Your Day Job
By Susan Berkley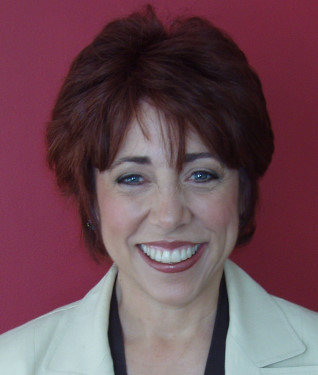 Starting a new career in voice-overs without quitting your day job and starving can present some challenges.
Figure that it will take at least six months to a year of behind-the-scenes preparation before you even hit the talent pool, though. Normally, a great deal of preparation is required before you land your first audition or booking.
First, get some voice-over training.

Second, make a demo. This alone can take several weeks.

Third, duplicate the demo, send it to your prospects, and

Fourth, call each prospect to encourage them to listen.
This can consume months! In fact, we have found it takes an average of seven phone calls to even get someone to listen to your demo.
30 MINUTES A DAY
But don't despair. If you can find just 30 minutes of free time a day between 9 and 5, you can do all the preparatory phoning and mailing while still working your full-time job.
Most people do this during lunch or on breaks. And training classes are often given in the evening – either at a studio or by phone as a teleclass.
Yet even after developing some strong leads, don't expect the calls for auditions and bookings to come flooding in. Rather, they're likely to trickle in at first – and that could be good for you.
Most people with full-time jobs can get to these by taking personal days, going to "doctor's appointments" (wink, wink) or calling in sick.
Auditions are generally quick. Typically, you're in-and-out within an hour. And unless you are in a major market like New York, Los Angeles or Chicago, you probably won't do many auditions anyway. The smaller markets primarily hire talent right off their demo.
GET MORE FLEXIBLE JOB
Eventually you'll run out of excuses to leave work, and will have to find a more flexible "day job."
Actors in New York City or Los Angeles work nights in restaurants or in other jobs with flexible or weekend hours. Most voice-over sessions and auditions there happen between 9 and 5.
But if you've made it this far, it's because your voice-over career is taking off and the decision to quit your day job will be easy.
Keep in mind that voice-over pays very well, sometimes several hundreds of dollars an hour. So unless you are a brain surgeon or lawyer, it doesn't take much to compensate for what you probably make at your present job.
When I quit my "day job" as a radio reporter for a traffic network to devote myself full time to a career in voice-over, I was surprised and delighted to find that it only took me six months to double what I had been making in radio!
Susan Berkley is a top voice-over artist and is the voice of AT&T and Citibank. She is the author of "Speak To Influence: How To Unlock The Hidden Power of Your Voice" and president of The Great Voice Company, helping to turbocharge the careers of emerging and professional voice talent worldwide. For more information and a free subscription to the Inside Voiceover e-zine, visit
www.greatvoice.com
.