---
Three
Common, Avoidable Mistakes That

Voice-Over Clients Make In Writing Scripts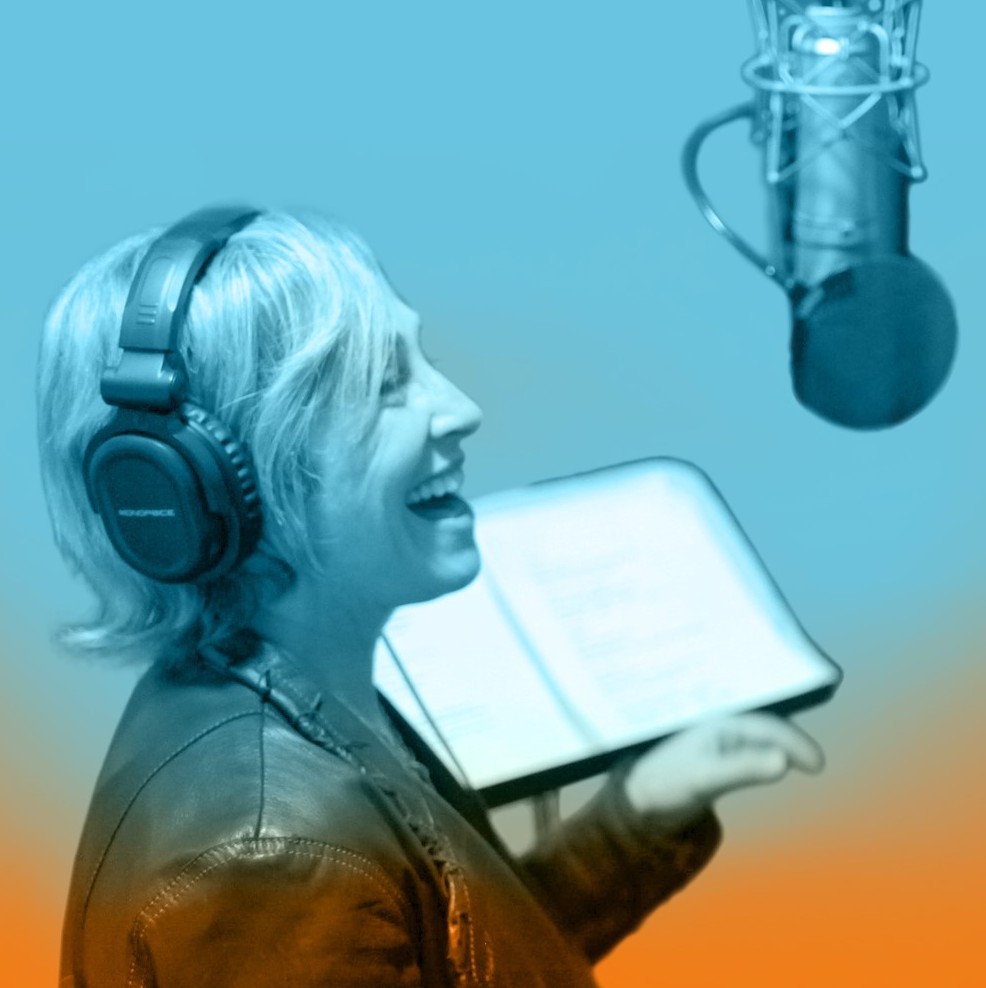 By Sissy Siero
I decided to take matters into my own hands and share a few insights into these three avoidable, recurring mistakes that clients make in writing scripts.

I consider myself an expert witness, judge and jury, as I read between 20 to 50 scripts a week; a surprisingly small percentage of which are well written, timed correctly, and have a natural, conversational flow.

So I'll start right there with...

Mistake # 1: Not hiring a professional to write the messaging scripts. Bad scripts sink ships!
Well-written scripts should tell a story - your story, and should be a creatively crafted aggregate of the content from your brand's research and marketing strategy - of course!

It's a bit of a quandary as to how some scripts make their way into marketing materials and digital media, but all too often they do. Bad, substandard scripts don't serve your mission statement or company purpose, or allow your brand to burst through the noise of competitors.

And we - those who are hired to perform them, and of course your audience - know the difference between real writing that has depth and meaning, and a cliche-filled regurgitation of over used verbiage; as moving and appealing as limp hors d'oeuvres at the end of an event - you may be hungry, but, not
that
hungry.
Here are a few of the worst offenders:

a script that starts with " The speed of business is changing"

a script that weights the message down with the all-time worst, most over-used (and now meaningless phrase: "it's in our DNA"

and of course, the perfunctory nod to Millennials: "We're a global company whose holistic, data-driven culture is built around you ....why? ... it's just in our DNA."
Ugg. The fact that I can write that from memory illustrates how often I have read those exact words.

If the budget isn't there to hire a great professional writer, perhaps you should wait until it is. Using boilerplate, outdated, or trite language in messaging is not a great idea - and it may signal that the timing is not right for the marketing push, or website launch.

I recently spent time going through the process of writing a few inspiring Manifestos, and Mission statements; following the direction of a talented marketing/PR firm, that I hired to help me with social media, re-brand my messaging, and also to launch new creative projects.

The energy boost and waterfall of ideas that resulted was astounding.

I know that it's sometimes hard to get to the layers necessary that informs how to infuse scripts, and our businesses, with new life and meaning, but as entrepreneurs, that's what we have to do. Get the help of pros - everyone needs that from time to time.

Mistake #2: Please don't read/record the script, or have some very bored sounding person in the office read/record the script as an example for the VO talent's performance!
Here's a little 411: these attempts to help really do the opposite (for the most part); professionals know what we need to do in order to bring our best to the message - to make good, and not so good copy work.

Do
send links that speak to preferences though: vibe, tone and how the energy should feel. If you expect an exact replica of a
YouTube
video example, disappointment is going to cloud your judgment.
Remember that this is an art, and the voice is an instrument attached to a body. Allow for creativity in a creative process. We don't all sound the same, nor should we.

Hire the voice that literally speaks the soul of the company manifesto and the mission statement. Try not to hire she/he/they because they sound like a type, everyone else, or like a fakey knockoff of an Apple commercial, or a thinly veiled mimic of the great character-voiced AT&T ads - that's just unoriginal and uninspiring.

Dare to be as bold as the product/your company is!

One can hear a person's experience in their voice, not simply gravitas, though that is an important aspect; whatever 'age or sound' is desired, think from the axis of the brand's intention rather than chasing a trend by pushing the message from the end of the vector.

Listen more closely to the energy in a voice; in the subtle, nuanced, performance; judge/choose from that feeling - who makes you all feel it. That's your person.

Mistake #3: Coming up with a confusing company, product or service name.
Say the name of either the new company, new product or service out loud - 5 times in a row is best.

Have several people say it - of all ages. Have people read it - without telling them how to pronounce it.

Does it make sense? Does it scream "product"? Is it a name that has to be explained?

Just because someone may have played with a creative take on the spelling of a well-known word or phrase does not necessarily make it better, different or recognizable.

For the name to really mean something it has to hit on a visceral level with the target audience (hopefully, the company has that target identified because they hired a content and brand expert).

I'm not talking about industry-specific titles or names that have to be exactly what they are in order to be in compliance in the industry. But a new title or name in general has to be understood.

Do you really want the audience to stumble with the company or product name, or service?

You want word of mouth - online, and out of actual mouths. But that won't happen if the name doesn't roll out easily.

I have read hundreds of company names, products, new services and platforms, and am always surprised - across the board - that well-known brands, Fortune 500 companies right down to mom and pop shops, have all been the culprits of this.

If friends and colleagues stumble, giggle or laugh out loud when they read or say it - and the product is not humor related - it might be a signal to rethink the name!

Sissy Siero is a full-time, in-demand voice talent whose clients range from Fortune 500 companies to mom-and-pop shops, including international commercial brands, The Atlantic Podcast, national and international radio and TV commercials, internal instructional videos, eLearning courses and B2B videos. Her authenticity reboots the ordinary, delivering an undercurrent of power that disrupts male dominated genres; a smart, solid leader with a modern edge. Her new podcast is in the works to be released in the fall of 2019.


Your Daily Resource For Voice-Over Success