---
Beta Test Adobe's Audition Version
For The Mac ... Voice Your Opinion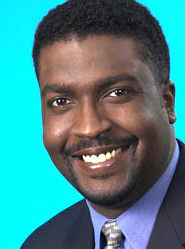 By Trey Thomas
Voice actors are constantly searching for the perfect DAW (digital audio workstation).
It's the software we rely on to record and edit auditions and produce complete voice over projects.
There is much debate about which DAW is best for VO purposes, but Mac users have fewer options than their PC counterparts.
Yet Adobe will soon give Apple fans a new option that PC users have been utilizing for years.
It's called Adobe Audition.
Formerly known as Cool Edit Pro (before Adobe bought it), Audition has been the DAW of choice for radio production and newsrooms across the country. I have personally used it as a reporter at two radio stations.
BETA TEST IT
Audition for the Mac has been released to the general public in beta form. Adobe is allowing people to try it out in return for their feedback on its forums.
MY OWN TEST ...
I have been using it for three months now – recording all of my VO auditions and projects on it.
And it's been like reacquainting myself with an old friend.
Audition works with just about any digital audio interface you can throw at it. All you have to do is choose your device in the preferences menu under audio hardware.
My weapon of choice is the Apogee Duet.
SET LEVELS & RECORD
Once your hardware is set up you can begin recording. And r
ecording is almost self-explanatory because Audition's interface is clean and easy to understand.
But you do have to take an extra step to set your levels.
It involves clicking on the view dropdown menu, sliding down to metering and clicking on meter input signal. I don't remember having to do this in the old Cool Edit Pro.
EASY EDITING
Editing in Audition is a breeze.
The intuitive interface allows you to quickly edit waveforms.
Once you're done editing, you have to click FILE, then SAVE.
This is where you can choose the location of your file and the format (aiff, mp3, mov and wav).
MISS CRASH STORAGE
One feature I miss from the old PC version was its ability to save your recordings when the software crashes.
Believe me, it was a necessary feature in Cool Edit Pro.
But after several months of intense usage, the software hasn't crashed on me yet. I don't know if Adobe deserves the credit or if it's just my trusty 'ole MacBook Pro.
PLAYBACK PROBLEM
I have encountered one serious bug, however.
I couldn't record or playback files at one point.
But the staff on the Adobe forums site quickly solved my problem by having me delete a preferences folder. This is, of course, to be expected in a beta release.
Hopefully, Adobe will rectify this in the final release.
QUICK TO LEARN
All in all I have enjoyed recording and editing inside Adobe Audition because it is a familiar tool.
But for newcomers, the learning curve shouldn't be very steep at all. It's definitely worth giving it a shot.
After all, you can't beat its current free status. Happy editing!
ABOUT TREY ...
Trey Thomas is a 20-year broadcasting veteran, with broad experience as announcer, writer, reporter and news anchor, including work with CNN and CBS, NBC and FOX TV affiliates. Entering voice overs in 2001 "between a TV and radio gig," he has performed in commercials, promos, documentaries and government training videos. Represented by Jeffrey Umberger of the Umberger Agency, he continues to train and maintains that "professional development is a high priority for me."

Your Daily Resource For Voice-Over Success