---
ASK MARC #1:

Scam! Run, Don't Walk
From These Predators ...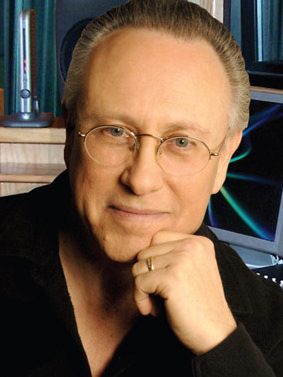 By Marc Cashman
Voice Actor & Coach
©Marc Cashman 2011

This is a monthly Q&A column on
VoiceOverXtra
, where I answer a veritable smorgasbord of voice over questions. If you'd like to pop a question to me, please see my contact info below.
Q:
I recently saw an ad in the paper that advertised for voice actors, which said "no experience necessary." I was tempted to respond, though I've never had any training, but a friend of mine in the business said it was a scam and I ended up not going in for an audition. How do I know when something''s legit? Should I just go in and take my chances, hoping that it''s legit, or should I avoid these situations entirely? -
Penny A., San Francisco, CA
A:
Penny, you did the right thing by asking someone "in the know." Scams like these abound throughout the U.S. and around the world, tempting inexperienced actors with a lure of easy money with little or no training.
Recently, I saw a letter from someone describing another type of scam. Read this carefully, so you don't get burned, too.
THE SCAM STARTS

"Basically, the scam is a cashier's check sent from the 'client' of this overseas 'producer' directly to the talent to expedite production (and my bank initially said it looked fine - until 6 days in), and he asks you to send his 'portion' of the job to someone in the UK.
"According to info I found on the web after the fact, typically the victim will receive between 2 and 5 emails (as I did) before the overseas person requests an address for mailing a check and requests this payment arrangement.
"I always thought a cashier's check was as good as cash. Not so.
PROBLEM WITH CASHIER'S CHECKS
"And, unfortunately, many banks will say the cashier's check funds are available within 24 hours (mine did), but this does not mean that the cashier's check is good.
"It may take two or three weeks to know if the check is good or not (afterward my bank said 4 weeks or more), but by then it is too late for the victim, during which time they have already wired the money to the overseas person, and they can't get the money back.
"There were lots of red flags, I know; but the cashier's check appearing to be good was what got me.

"I'm embarrassed as hell (I've never been cheated before), I'm out to the tune of $1,300 USD, and after speaking to both LAPD and the Secret Service, it seems this is part of a BIG organization in the UK.
"Both the Secret Service guy and the detective at the LAPD basically said there was no way to get these folks, and I have no real chance to help apprehend these cretins. But at least I can try to warn others of this scam.
"So, to recap, if anyone gets an email similar to the following - beware. It is a SCAM.
"They used a Yahoo email address. Anyone can sign up for one of those. I got sloppy, and it came back to bite me.
"Here's what they wrote:
'I'm interested in your voice (demo/recording) and am also willing to follow you guardline. We have a 60 secs script for a phone message. i need to get the recording in wav. a warm and confident female/male voice for spoken word Hypnosis recordings. I also have voicemails to be done. Delivery of demo via email, Please send your demo and prices as soon as possible. My rate is between 1,200 - 1,800 US Dollars. So i would like you to get back to me with more info about your availability and you contact details as well. Also i want a fast arrangement because time is not on my side here...contact me back directly at ty_gibbs@yahoo(dot)com.'
"These guys are targeting voice over guys like myself who work with industrial clients directly, and who may be listed on various Internet sites for voice over talent. So beware."
Susan Berkley
, a renowned voice over instructor on the East Coast, wisely cautions about V-O scams.
She writes: "They are typically placed by fly-by-night individuals claiming to be talent agents or managers. Answer the ad and they'll invite you to their office. Once there, you'll 'audition' by reading a script. They will then gush all over you, compliment you on your voice and promise to make you a star.
"Then, watch out for the scam. They'll tell you that if you give them several hundred dollars or more they'll make your demo, duplicate it, send it out and get you work.
"Sometimes they'll try to get additional money for headshots or a modeling portfolio. They'll send you to record a few scripts in some equally shady studio (or maybe record you right on the spot) with no coaching or preparation.
"And then they'll take your money, and run," Susan warns.
"You will never hear from them again and in a few weeks their phones will be disconnected and they will be long gone with your hard earned money!!

"A sad story, but one I've heard again and again from people who were ripped off."
DON'T LET IT HAPPEN

Here's how to keep this from happening to you:
1. Never give any money up front to an agent, manager or anyone who promises to get you work.
A legitimate agent or manager gets paid their 10% or 15%
after
they get you the job, never before.
2.
Never give money to someone who claims to be an agent or manager for demo production.
The only person you should pay to help you with your demo is a qualified coach or a legitimate recording studio, which you have thoroughly investigated before you invest.
3. A legitimate agent or manager will never make promises or ask for money up front for anything.
Period.
4. Investigate anyone who claims to be an agent or manager by:
Calling your local department of consumer affairs.
Talking to experienced actors and voice talent in your area.
Calling your AFTRA or SAG local to see if they are franchised.
Asking for a list of at least 10 other actors who have worked with them so you can check references.
Trusting your gut. If it feels fishy or sounds too good to be true, it probably is!
I'll have more Q&As next month.
ABOUT MARC ...
Marc Cashman is president and creative director of Cashman Commercials/L.A., creating and producing copy and music advertising for radio and television. Winner of over 150 advertising awards, he's a guest speaker at Ad Clubs and Broadcasters Associations throughout the U.S. and has been interviewed in trade magazines, newspapers and on radio and television programs. As a working voice actor, he was named one of the Best Voices of the Year by

AudioFile Magazine

. He has been heard locally, regionally, nationally and internationally, voicing thousands of radio and TV commercials, foreign films, animated series, video games and over 75 audiobooks.

In addition, he teaches voice over at the California Institute of the Arts and instructs all levels of voice acting through his classes, The Cashman Cache of Voice-Acting Techniques in Los Angeles, as well as nationwide tele-coaching. He was also the keynote speaker and Master Class instructor at the VOICE 2008 and VOICE 2010 conferences. Look for him appearing at VOICE 2012 in Disneyland.
Email:
cashcomm@earthlink.net

Web:
www.cashmancommercials.com

Your Daily Resource For Voice-Over Success