---
Marketing: How To Make REAL
Money From Voice Over Referrals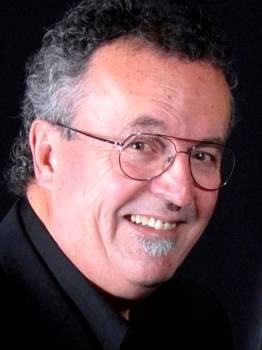 By David Brower
Referrals are important. Period.
And if you doubt that, here are some real numbers to consider:
65% of my business comes from people whom I know and referrals.

That 65% has translated to over $61,000 in revenue during my first two years of doing voice over work full time.
Now that I've got your attention, let's talk about how referrals can work for you.
CREATE MARKETING PLAN
Let's assume you have never ever asked for a referral. The first thing to do is set up a marketing plan.
A) Make a list of as many people that you can think of who could either be a source for work or for a referral.
Don't assume that they aren't an opportunity. Do assume that they ARE one. Your cup will always need to be half-full in this venture.

B) Reach out to them as quickly as you can, and set follow-up times to stay in touch, because sometimes a referral doesn't turn into real money for days, weeks, months, or even years.

Note: There is obviously much more to a marketing plan than these two points. These are just to stimulate the referral process.

Here's the story of my first two referrals.
April 30, 2008 was my last day as a Marketing Manager for the eighth largest automotive group in the country.
The economy had really dropped, and that meant car sales had dropped, as well. So after 6½ years, my office needed to be closed.
I had been fired a few weeks earlier, but they kept me on the payroll through the end of the month.
On that same day, April 30th, a long-time friend was retiring from the same company, and they were having a retirement party for him at company headquarters in Oregon.
With everybody's permission, I flew to the party where I negotiated two annual, guaranteed income contracts:
One for voice over work with the company that had just fired me, and the second with the advertising agency that makes all the buys for that company.
Since the agency was working with a group of car dealerships in my home town, I thought, "Well, why not let them pay me to be an agency rep and handle those guys, so that ad agency guys can stay closer to their own home, handling much bigger clients."
They agreed!

Between those two contracts I was guaranteed a minimum of $24,000 in income, and I wasn't even going to start working "my dream job" until the next day!
Yes, I started my "dream job" of doing voice over full time on May 1, 2008 and have never looked back.
My goal now? To never ever have a real job again.
Now that I've been doing this for awhile how do I go after referrals?

There are two things I do every single day, just to let folks know that I'm interested in referrals:
Every signature for every email that I send out has this in it:
"My business continues to grow through customer referrals. I am blessed by that trust and confidence."
Every invoice that I send out for every job has that referral line in it, as well.

Here are two sample emails that I use when asking for referrals.
Hi Will, I just finished updating my websites: www.poppasvoice.comand www.poppasautovoice.com. I invite you to check 'em out. And, if it's been awhile since you've listened to one of my demos, here's my popular Demo Sampler. I thank you, in advance, for keeping me in mind for any upcoming project that might need a voice actor and/or audio production…and as always, I thank you for any referrals that you might think of.

Hi Lisa, I'm wondering if you know of a producer or two, around the country, who may be looking for voice talent at different times throughout the year? If so, please send me their contact information. I'd like to reach out to them and see if I can earn their confidence. 65% of my work comes from people that I know and from referrals, so this email is an effort to help me keep that percentage high. I thank you for your time and I truly appreciate the consideration.
Here are five totally different examples of referrals I received. And they show that your next referral may come from anywhere, at any time.
RICK
is a friend from a Denver voiceover networking group, and he referred me to a studio in San Antonio because I had Source Connect and he had gotten a job from them by having Source Connect, as well. I've now had four jobs from them, using ISDN, though, not Source Connect. The last job with that studio was the single highest paying VO job I've ever done.
BOB
owns an ad agency in Chico, CA, where I had managed some radio stations some 10 years ago. I'd also done some work with him. When I was in town visiting a few years ago, I dropped off a demo. He wasn't there at the time, but he later called me and we re-connected. I ended up doing some work for him for a few months, but then that work dried up. Yet he liked my work so much that he referred me to an automotive client of his in the Bay area. We developed a relationship, and he's been my TOP automotive client for almost three years.
LORRAINE
owns a business in a shopping center in Brookings, OR where I went to high school. We played in the high school band together in the mid 60's. About two years ago we connected through a mutual friend and started talking about reunions and classmates and our businesses. A year later, she says, "Hey you're a voice guy, but can you do jingles too?" I said "Sure!" (I always say "sure" to any request for work, and then figure out how to get it done.) So I called a friend of mine who makes jingles and we created a partnership where I could provide Lorraine's shopping center with a complete jingle package. He would do the work and I'd be the middle man making it happen. I then would get a third of any jingle business that we do together.
BRIAN
is an ad exec with a TV station in Medford, OR. He and I worked as Marketing Managers for the same automotive company that I got fired from. I had sent him a few referral emails, and he called one day. Now I have on-going business from him through his TV station. He also referred me to a local ad agency there, for which I'd done a TV commercial back in 1977. That guy remembered me and called, and I did some work for him, too.

JEN lives in Singapore, and she and I were in Susan Berkley's West Palm Beach Boot Camp in 2009. She remembered one of the live scripts that I read at Boot Camp, and she felt that delivery would work for her friends who run Miles For Hope, based in Florida, which raises awareness and money for brain tumor research. I'm now blessed to be the voice for all of their National PSAs, as well as their Brain Tumor Walk event promos around the country. We just recorded event promos for Boston, Denver, Phoenix, Grand Rapids, Los Angeles, Atlanta and Nashville.

And that's ONLY five!
I could give you dozens more, but you get the idea.
The main thing is that "everybody is an opportunity." Everyone you meet, everyone you know, everyone you know but haven't talked to in 20 years - they are ALL opportunities!

Feel free to use any of these ideas and make them your own. While some call that stealing, my friend and mentor, Susan Berkley calls it "creative emulation. I like that.

BONUS TIP
Remember the two initial accounts that gave me "guaranteed income"?
One of those went completely away after 13 months. The second dropped to 50% after 27 months and then went completely away this past November. So the BONUS TIP is this - you always always have to keep working to totally replace your top two accounts, because at some point they will leave you.
The side benefit of doing this referral process, or one that works for you, is that over time you will replace those top two clients. My third year will be my most profitable yet, and it will be withOUT those two clients.
ABOUT DAVID ...
David Brower is a former radio and television professional and was an automotive advertising specialist for the 8th largest automotive company in America. After doing voice work on a part-time basis for over 15 years, "Poppa" is now a full-time voice actor and audio producer based in Loveland, CO. He has voiced and/or produced automotive commercials in over 40 markets, produced a 20-voice animated cartoon, and has clients in Germany, Norway, and India. And he writes a popular blog, Poppa Unplugged.

Your Daily Resource For Voice-Over Success