---
To Be More Competitive In Voice Over, Learn
The 5 Interdependent Fingers Of Performance

Voice Actor, Actor, Improvsier & VO Coach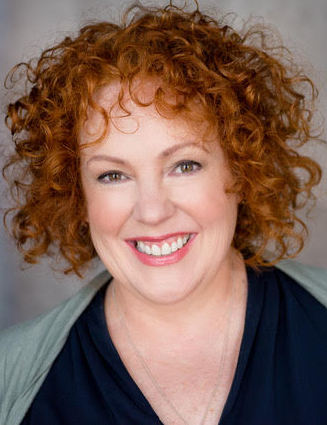 Back in the day, when I first started doing VO work, I was doing a lot of children's theater at the time and ya gotta keep those kids engaged.
But the theater was bleeding over into my voice over work. I was so
big
in my delivery that my agent kept yelling at me to go smaller.
Smaller! If you've ever worked with theater people who have never done voice over, you see it instantly. I got small and I got good, but then I went back to do another show on stage, and the director was as frustrated as my agent.

"You're too small! I can't hear you!"

These weren't his exact words. I mean, it was a long time ago. But I had to start projecting and moving more.
Over the years, I learned how to adjust to each discipline without losing the others. So, I came up with the
five interdependent muscle theory
.
Hold up your hand. Assign each finger a performance discipline like
theater
,
on-camera
,
improv
,
voice over
and, well, let's say dance, which would never be one of mine as I'm a terrible dancer. OK,
movement
, then.
If you exercise only one of those muscles, the rest tend to atrophy.

So, for instance, if you're just starting out or if you only want to do voice over, then learn how to be an actor so you can make that emotional connection to other people's words.

Learn movement so you can move behind the mic and make what you're saying more active.

Learn on-camera so you can connect to one person.

Learn improv so you can make creative decisions in the moment. Improv may just be the most valuable discipline, so I highly recommend taking some classes.
WELL ROUNDED = COMPETITIVE
Voice over is instant. Ephemeral at times. You do it, you forget about it, and you move on to the next one, especially in commercial work.

You may only be interested in doing voice over work and that's perfectly fine. But the more you learn, the more well-rounded and competitive you become.
So, if you want to be a stronger voice over, keep exercising those muscles, and keep learning!
------------------------
Kathleen Puls Andrade is a voiceover, actor, improviser, and voice over coach with numerous voice over and on-camera credits. Kathleen created and currently teaches the Beginning Voiceover for Improvisers and Advanced Voiceover programs at the Second City Training Center, Chicago. The Beginner class prepares her students to perform, and the Advanced class prepares them for their careers. Kathleen has also taught voice over and more at Bosco Productions, Baylor University, University of Chicago, University of Illinois, In Forte, Discover Card, along with individual clients. She has been heard on Allstate, Quaker, Fisher, Morton and more.

Your Daily Resource For Voice-Over Success