---
How To Talk To Millennials In Your

Voice-Over Auditions And Performances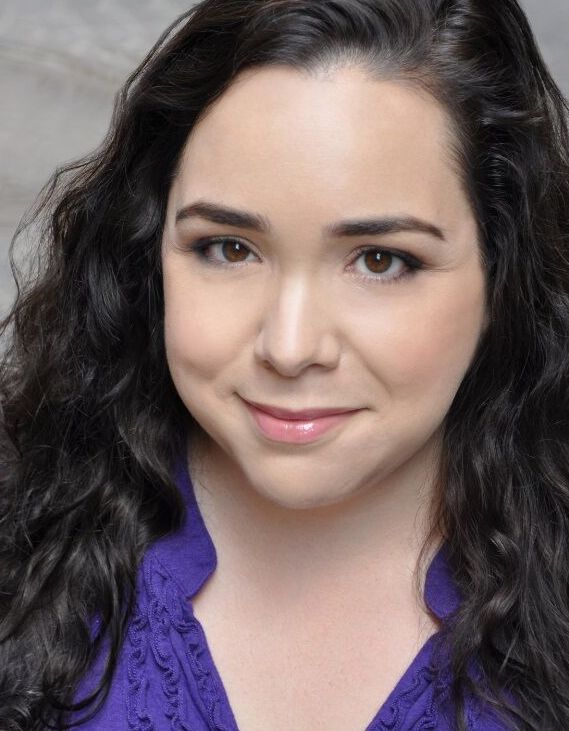 By Maria Pendolino
Voice Actor and Co-Founder

When voicing content aimed at millennials - who, btw, number more than 80 million in the U.S. alone - it's not just about being a millennial and being born between 1981-1996.

In fact, voice actors of all ages can appeal to millennial ears!
So, what are the touchstones of a "millennial sound" and a "millennial read?" (Spoiler Alert: It's not vocal fry and upspeak.)
Millennials want you to talk to them like a friend, not your sale.
The biggest trend in appealing to a millennial demographic is reads that are real - reads rooted in authenticity, that are approachable in a way that goes beyond the typical "conversational" keyword we've all been familiar with for the last several years.

We've heard it all before in Voiceover 101, but it's worth a reminder:

If you don't know, then millennials (or anyone, really) listening to the ad are probably less likely to engage.

The simplest way to envision it is picturing two women at Starbucks: they're sitting at a table, deep in conversation … and someone lowers a boom mic over them and catches 15 seconds of conversation about diapers.

Ta da! You have a real, conversational read - it's just two moms, talking about diapers.

'YOUR UNADULTERATED OPINION'
This trend coincides with the growth of "influencers" in the marketplace (real influencers, not just the people who create 12
Instagram
accounts to try to get free hotel stays and restaurant meals).
This is where authenticity comes in: a listener is truly interested in your authentic experience - your unadulterated opinion about the product or service.
Really, it's the modern equivalent of "word of mouth" advertising: instead of hearing about that cool, new face cream at your weekly poker night or at your kid's PTA meeting, you might see a short video in your Instagram feed from a celebrity you follow … or, you'll hear a :15 second ad about it during your 80s Cardio Pandora playlist.

So, if you think about how an influencer talks about a product or service in their social feeds, it's possible to replicate this read style in advertising copy - without even having to tell us about your new skincare routine. (I kid.)
CONVERSATIONAL, AUTHENTIC, REAL
When it comes down to it - and we know every age demographic out there can relate - who are you more likely to listen to first?

Your parents passing down years of wisdom with a touch of condescension? (Finger wagging included!) Or,

Your friend from high school who happened to get an MBA in finance and can help you pick index funds for your Roth IRA?
It's that effortless human embodiment of the "shrug" emoji that really lends itself to this idea of a "millennial sound."
HEARING YOU ON HEADPHONES
A key thing to remember about how millennials consume media, and therefore advertising, is that we are the O.G. cord cutting generation.

We were the vanguards of watching TV, movies and more on smaller and smaller screens, where we want and when we want.

Now our generation has refined our tastes in an on-demand world. Which means, a lot of times, we're listening on our headphones.

Think about that for a second: a "SUNDAY SUNDAY SUNDAY!" old-fashioned automotive read already sounds loud and bombastic on a television. Imagine what that sounds like while you've got headphones in and you're multitasking!

In a perfect world, the transition to the ad is seamless. Whether on internet radio stations like
Pandora
,
iHeart Radio
and
Spotify
, or pre-roll ads on
YouTube
,
Hulu
or
Facebook
, the ad can almost seem like an immediate extension of the content that preceded it.
And in many of these mediums, some of the advertising is locked - meaning, it can't be skipped. (Hello, new parade of :06 second spots!)

So, if we're all going to be forced to consume the advertising, why not make it authentic and approachable, so that it's effective and not ignored?
Millennials get a bad rap for just being a bunch of mumblecore vocal fry-ers and upspeak annoyers. And sure, the muttering style of the
Kardashians
is still ever-present on the
E! Network
and on every social media feed.
But, us millennials don't all sound like them, and we're not all upspeaking our way into the sunset.

Some of the most popular millennial-ish references on copy auditions are folks like
Anna Kendrick
(currently voicing for Hilton Hotels),
Emma Stone
(currently the narrator on "The Mind" on Netflix),
Michael B. Jordan
(Acura),
Lena Waithe
(AT&T),
John Krasinski
(not a millennial by definition, but by vibe) and more. If you check out some of their work on
iSpot
, you won't hear a ton of fry and upspeak.
But, what you
do
hear is a very relatable conversation - one where you can totally imagine the other half of the chat, without actually hearing it.
So, what can you do? A few touchstones to keep in mind for your next audition where a millennial-demographic might be the target:
Consider where the ad will be airing. Remember the headphones!

Who are you talking to? Bring the other side of your conversation to life.

Authenticity wins the day. If you sound like you really use it/do it/tried it, the audience is far more likely to want to as well.
---------------------

Maria Pendolino is one half of

MillennialVoiceover.com

, a voice-over partnership launched with

Ian Fishman

that helps brands around the world "speak Millennial." Maria also runs her own VO business,

Voice By Maria

, and has lent her pipes to brands like Dannon, Google, Visa, Dell, Monistat, AWS and more. Maria is a two-time SOVAS

Voice Arts Award

winner and is nominated in 2019 for the e-learning category. She was also recently named to Buffalo's Class of 2019 40 Under 40. She will be presenting on millennials and negotiation for voice actors at

Wovo Con VI

in Vegas next week.

Your Daily Resource For Voice-Over Success