---
CAREER
The Voice Over Biz Is Healthier Than EVER ...
For Those Who Challenge, Invest In Themselves

December 17, 2013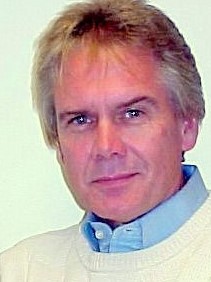 By Dan Hurst


Voice Actor



I'd like to offer my end-of-the-year observations of our VO industry. First of all, the VO biz is healthier than it has EVER been! Ever!

See, it used to be locked up by a select few, but those days are gone.

It was locked up nationally as well as locally. I remember when I was first starting out in the biz, I would hear over and over:

Sorry kid, we use

Drew Dimmel

, or

Jim Birdsall

, or

John Jessup

, or any other established voice talent in Kansas City.

Now, please know that those guys are friends of mine. I love 'em, and I will NEVER measure up to them. But that's the way it was.

That has all changed. While some clients want the celebrity voice on their spot (which makes little sense when you think about it – think baggage, competition, customers who don't like the celebrity, etc), others are realizing it's about a sound…a delivery…a style that will make the product standout.

Celebrities don't sell a product. Content and delivery do.

True voice actors are in a better place than they have ever been to carve their niche.

DREAM AND CHALLENGE YOURSELF

Secondly, I'm actually delighted at the influx of people into our industry.

Of course there are folks who don't really understand the demands of the industry. They'll discover it pretty quickly. And there are the folks who will take advantage of that interest and sell them coaching and demos.

Some of those businesses are legitimate - some are not. Businesses will always exist and survive on the coattails of any significant industry. Nothing wrong with that.

But what I'm really delighted about is that there are thousands of people out there who are willing to dream and hope and challenge themselves. That is fundamental to surviving in this industry.

Remember that dream? We owe it to our industry to do our part to encourage, mentor and build the talent base of the future.

BEWARE SETTLING FOR CHEAP

Thirdly, more and more voice talents are settling for what they can get away with. Frankly, this disgusts me. This is not snobbery or elitism, but folks, if you are going to survive in this business, ignore the charlatans that will mislead you to think you can get away with cheap equipment "until you get to the point where you can afford better."

That's a sell-out.

If you have what it takes to be in the business, you need the equipment and service that will compete with thousands of other voice talents that will eat your lunch on every audition simply because they sound better.

C'mon. It's a business. Invest in yourself.

I don't mean go out and borrow a bunch of money and buy the best of the best. I am a huge advocate of never going into debt in business. But if you're trying to run a business with a USB mic plugged into your laptop, you're not thinking big enough. You're a hobbiest, at best.

And you are most certainly settling for what you can get away with.



BUILD CLIENT RELATIONSHIPS



Fourthly, VO marketing is not about getting your name out there so that people will hire you because they've heard about you.

It's about building relationships.

That's the failure of depending so much on work from P2P websites (online casting websites). Any website that is built and promoted to get you "more work" from your auditions is misleading you. You get more work by building relationships with clients.

I NEVER resent a client who hires another voice talent, but who instead, takes the time to let me know them. That's an open invitation to connect and begin building a relationship.

THAT will lead to future opportunities. I've obtained several ongoing clients that way.



CARVE A NICHE



And finally, voice talents who are entrenching themselves in this business are those who are carving out a niche.

The truth is, there is no real future in trying to be a "general practitioner." That doesn't mean that you won't do work in several other areas. But once you get known as THE voice for a particular genre, you will find yourself smiling all the way to the bank from work in that area.

For me it is eLearning, TV Promotions, Automotive, and Infomercials, in English or Spanish.

Of course, I do work in a variety of areas, but I have clients in those four areas that don't even consider anyone else. They're comfortable working with me. They know what I'll deliver. And they don't worry about my production, which is exactly the way they want it.

Quit trying to be all things to all people. You're better off focusing on your strengths and uniqueness.

That's not to say that you won't develop in other areas. As you mature in this business, you most certainly will develop other areas. We're voice actors. We grow. We develop. But don't make the mistake of trying to grow you business in the areas that you have not truly mastered.

So with that, I bid adieu to 2013. Here's to an awesome 2014. We deserve it!
------------------


ABOUT DAN


Dan (Daniel Eduardo) Hurst is an experienced bilingual (English and Spanish) voice talent operating out of the Kansas City area. His business now extends internationally, with clients including Volkswagen, Telemundo International, Shell, Hallmark, TransCanada and Walmart. When he's not working, he spends his time cheering for losing sports teams and getting kicked off of golf courses.

Email: danhurst@danhurst.com
Web: www.DanHurst.com


Your Daily Resource For Voice-Over Success