---
CAREER
The Lana Turner / Ted Williams Syndrome:
Waiting To Be 'Discovered' Won't Work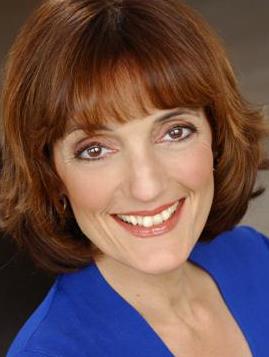 By Randye Kaye


Voice Actor and Coach, Edge Studio



I taught two voice over students at

Edge Studio

today. One (letís call him Alan) will make it in voice over and the other (oh, letís say, Bill), I predict, will not.

Why? How dare I say such a thing?

Alan and Bill both have marketable voices. Each has made the wise decision to get training before making a half-baked demo. They both want to make a living at this, and think itís fun.

So whatís the difference?

Alan expects to work at getting work. Bill, on the other hand, is hoping to be discovered. He thinks he will make a great demo and the world will start offering voice over work to him. Somehow. Like VO Karma.



LANA AND TED - TALL TALES?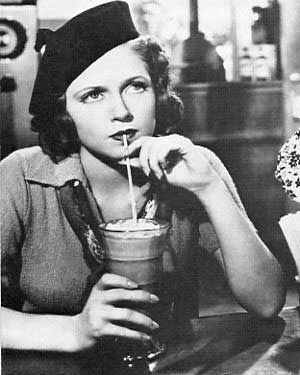 According to movie legend,

Lana Turner

was "discoveredĒ while sipping a soda at Schwabís drugstore in Hollywood.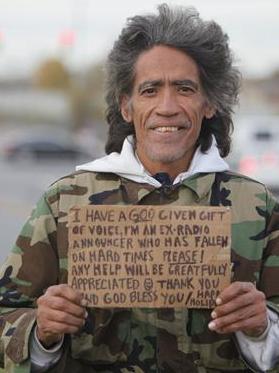 The recent voice acting equivalent is

Ted Williams

, a homeless man whose golden voice was noticed, then featured in a small online video by a 20-year news veteran - which went viral within a day, and led to national voice over work for Ted.

Ta da! Instant voice over star is born. All true? Who knows?

But, true or not - you can be sure itís not likely to happen to any one of us. You may land a great booking, catch the ear of a terrific agent, become the voice of an evergreen corporation - but, odds are, you worked your little tail off to get to the right place to be heard in the first place.



And PS: Letís say you do, somehow, beat the odds and get discovered. Are you good enough to stay there? Consistent work beats a one-time shot. Even Lana Turner had to know - or learn - acting skills to stay employed.





ALAN WORKS AT IT



Alan comes into every session with his homework done, and more. He goes beyond the exercises and reading Iíve assigned and looks for fun stuff on

YouTube

and

Google

to supplement.

He comes in prepared to work. He has started his home studio, has a file of potential clients waiting to know when his demo is ready, and he actually trains his ear by actively listening to voice talents everywhere - on television, on websites, in museums, via audiobooks.

Alan is preparing to get booked - not "discovered.Ē And, when he is hired, heíll be able to do the job. He gets it.



... BILL, BUSY

ELSEWHERE



Bill, on the other hand, tells me he "didnít have timeĒ to do his homework.

I ask him, "so, when you open your business, when will you find time to do your marketing?Ē

He looks at me like Iím just kidding.

Then he adds - in all seriousness - "canít I just get an agent who will do the marketing for me?Ē (OK, agents, you may now get up off the floor where you have collapsed from laughter. I know, I know.)



WORK IS WORTH IT



So - repeat after me: I will not get "discoveredĒ as a voice talent.

But hereís the good news.

You can succeed

. Itís just that it takes good old-fashioned work. Sorry about that. But it is worth it.

I love this job. You will too.



THE LAYERS OF SUCCESS ...



What does it take to succeed in voice over? Hereís some of the specific work. Thereís lots more to learn and practice about each of these layers - and if you love to learn, thatís the attitude that will serve you well!



1. Your Voice.

Figure out what kind of voice you have. Where would it fit in this industry? Listen, ask, evaluate. Get a good set of ears on you.

You will also need control of accents / speech defects / regionalisms. Can you breathe and support your voice properly?

Yes - again - more work to be done. How? Singing lessons, speech therapy, learning about the care of your instrument.



2. Reading Skills.

You must be able to read fluently, fluidly, and with comprehension. Many of us do not.

Canít read well? This may not be the job for you, since much of it is cold reading.

Practice reading out loud until it is smooth. Canít diagram a sentence? Youíll need to be able to find things like subjects, verbs and objects, especially in long drawn-out copy.

Drag out the English 101 book and relight your grammar spark. Part of your brain has to think ahead, part must stay in the moment. Itís called lateral reading. Without it your reads could be too choppy and unpredictable.

Itís essential to be able to phrase well as you read.



3. Acting Skills.

Who are you? Who are you talking to? Why are you saying these words?

Itís not called "Voice ReadingĒ - itís called "Voice Acting.Ē Are you free enough, relaxed enough, to deliver variety and confidence in the booth? Not yet? More work ahead.

What can help? Acting and/or improvisation classes. Voice over workouts. Always keep learning.



4. Technique.

Youíll need to know how to control tempo, pitch, volume, articulation, microphone placement, etc.

Clients will expect this professionalism. The answer? Training, then focused practice until technique is so second-nature you donít have to overthink it anymore.

Yep, more work!



5. Business and Technical Skills.

Things have changed. You will need home studio skills, computer savvy, and some basics in marketing, accounting, and running a small business.

Does all this take work? Money? Time? Absolutely!

But the key is to find fun in the process. It can be done. And itís worth it.

This is the best business ever. I remember that every time I get to play a baby owl in the morning, a surly teenager in the afternoon, and then discuss fibromyalgia solutions later in the day. Sometimes even in my bunny slippers.

The work is worth it. And if you want everyone else to think you were "discoveredĒ - thatís your choice. We all need a little mystique.



ABOUT RANDYE ...





Randye Kaye has over 20 years of experience as a voice talent, stage/TV/film actress and radio personality, with a long list of major clients, including Priceline.com, Dannon, Kyocera, Big Lots, Burger King, Executone, Continental Airlines, MISTO, Toshiba, Verizon, and many more. She provides a trustworthy and intelligent voice for countless websites, e-learning courses, phone systems, on-hold messages, promos, industrial narrations, audiobooks (children, adults), science/medical/technical instruction, video games, travel/real estate/museum tours, and live events. She is also a voice over coach with Edge Studio in New York City, Connecticut and Washington, DC.



Email: randye@randyekaye.com
Web: www.randyekaye.com



Your Daily Resource For Voice-Over Success