---
Twitter: Yes It DOES Bring Jobs
To Voice Actors. Here's How ...
By Trish Basanyi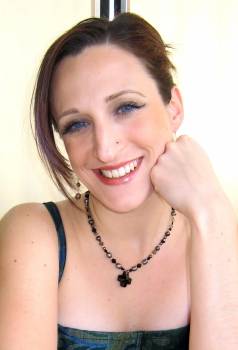 The social networking giant, Twitter, continues to mystify some and make money for others.
Heck, even the money-makers are mystified. (Try saying THAT three times fast.)
Yet the ones who have tackled the site head-on continue to bring in revenue in their desired fields - and voice-over talent is no exception.
ASK RIGHT QUESTIONS
Are you on Twitter? Have you signed up and then abandoned the account after two "tweets" citing an excuse of something like, "I just don't get it" or "it's a waste of time"?
The Internet is an amazing thing, and some still don't grasp the plethora of knowledge just waiting to be found …when you ask the right questions.
LEARN ONE TO LEARN ALL
All of the social networking sites are connected. We're only going to talk about Twitter in this article, but by using one you will learn how to use the others!
For instance, there are thousands of two- to three-minute videos on YouTube which show you how to use Twitter. All you need to do is search for them. The same goes for Facebook.
These videos explain how to use these sites and make the most of them. And they're yours for the viewing, absolutely free.
TWITTER APPLICATIONS
There are hundreds of applications for Twitter, which maximize Twitter's search potential for you, and streamline the process of finding voice-over work.
Trust me, the work is out there.
I could make recommendations about the applications, but everyone I know uses something different - kind of like the path of every voice talent on their way to success. Different things work for different people.
One of the more popular desktop applications is Hootsuite, but if you'll search online you'll find dozens more.
BE YOURSELF!
Spend just one hour on Twitter and you'll begin to see the enormous potential.
Don't know what to talk about? Just be yourself!
Make jokes, ask questions, and talk about your everyday life - both personal and business.
As voice talent, we're not always selling our voices - we're selling ourselves, as people. When we're real and interactive, people will respond, and will want to "follow" you in the Twitter world.
SEARCHING JOBS ...
Even if you don't have a lot of followers, you can still find jobs - again, just use the search engine for the site!
If you're searching for VO jobs anywhere else, you already know how to use a search engine.
Step outside your comfort zone for one hour and see what happens.
EASIER NAVIGATION
Maybe you're on Facebook but only using it for personal connections. That's great! But if you use Facebook already, you're 10 steps ahead of the learning curve when it comes to using Twitter.
Twitter is an easier site to navigate than Facebook - in fact, the confusion most people express for Twitter seems to be the concept rather than the actual functionality of the site.
Once you understand the concept, using the site is a breeze.
WORKS FOR VO WORK
Twitter is responsible for about 20% of my income in the past year. I have:
landed several high-dollar jobs through clients I've connected with there originally,

acquired roughly 20 new clients that now hire me on a regular basis, and we continue to have a great relationship both online and in the VO booth.
It didn't happen overnight, but the process has been fun and a huge learning experience.
FOR MORE EXPOSURE
I come across potential clients on a daily basis that are looking for a specific voice - which isn't always my voice type.
Sure, I could let them fend for themselves, but it's much more rewarding to play a role in helping them find one another.
So, I recently formed VoiceTweet.com to help other talent get more exposure and work through Twitter.
There's no one voice that is a "one size fits all," so there's plenty of work out there for everyone.
My reason for creating VoiceTweet isn't to make a million dollars, nor to compete against the powerhouse casting sites, as I'm part of these sites, too, and find them valuable.
The small fee simply eliminates the "riff raff" that the free sites normally attract. Plus, it covers the time I spend marketing the site, and monthly SEO fees to get the site seen by search engines.
HOW IT WORKS
All you need is a Twitter ID, and a web site link.
When I spot a voice seeker on Twitter - and there are many - I "tweet" back with the VoiceTweet site address instead of my individual web site, like many do.
We even have a job posting board for companies seeking voice talent. And the site is simple and user-friendly for the talent.
MORE SITES COMING?
Right after I launched the site, someone brought up the question, "Just how many paid sites are there going to be to get listed as a talent?"
The answer: "As many as there need to be, so clients on ALL Internet paths can find us."
GET MANY LISTINGS
The Internet is so vast that it's naďve to assume everyone will find voices the same way.
I'm listed on over a hundred sites as a talent, some paid and some not. And I know it's made a huge difference in my success, since I've booked through a majority of them at some point or another.
If it's a paid site and you make more from it than you've spent to be listed, isn't it worth it? Not only monetarily but for the extra exposure and backlink - for SEO - as well?
GET CASTING NOTICES
Those who are friends with me on Facebook know I also post casting notices on my page fairly often. While I have no plans to become a full-fledged casting director, I'm finding more and more clients who love to get a selection of voices sent right to their inbox to choose from for a particular job.
These jobs will now be sent to the VoiceTweet members first, allowing them first dibs.
There is a free signup for casting notices on the site for public postings from other voice seekers, too. I'm simply creating another avenue for more VO folks to get discovered by clients and develop business relationships that will be profitable for years to come.
Even if VoiceTweet isn't for you, give Twitter a shot. Meet some new clients and have fun in the process!
ABOUT TRISH ...
Trish Basanyi, VoiceoversByTrish, is a full-time and social media-savvy voice talent who serves a variety clients in radio, television and Fortune 400 companies for projects including web sites, multi-media, animation, streaming video and DVD marketing. She also voices real estate virtual tours, podcasts, product marketing and on-hold messaging. She recently launched VoiceTweet.com, an online voice-over job service, and is a panelist at the June 4 VOICE 2010 session on how voice actors use the Internet.
VOICE 2010, June 2-5 conference 10% tuition discount:
Please click here, and insert this Registration Code: VOXTRA

Your Daily Resource For Voice-Over Success