---
Voice Over Is Changing: Learn New Biz Model,
Animation & Audiobooks With Bettye Zoller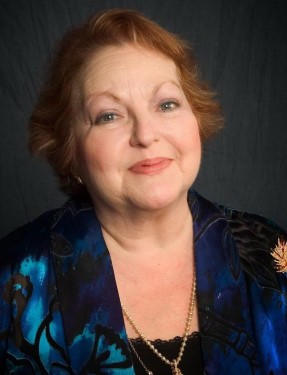 Start making money from those 'crazy characters in your head' … learn the new business model for international success … train to voice audiobooks – and find where those jobs are!
That's a lot of career-propulsion learning, all coming to Dallas in September and October, as international voice talent and coach Bettye Zoller presents popular workshops at her VoicesVoices studio and training facility.
And if you're in the vicinity of Tulsa, OK on Oct. 17, stop by the University of Tulsa Theatre for a full-day review of the voice-over industry by Zoller, who is the Feagin Guest Artist Professor of Theatre there.
The workshops are being repeated by popular demand, says Zoller.
And half of the participants at her recent "sold out" Business of VoiceOvers seminar journeyed to Dallas from outside Texas.
"I'm getting so many out-of-towners," Zoller says – including voice talent from California and Canada.
Slated for September and October are:
Sept. 5-6: Characters, Cartoon Voices & Other Crazy People.
A weekend to "Let out all those crazy, nutty voices in your head," says Zoller. "Unleash them to use in commercials, audiobooks, videogames and more."
Oct 10: The Business of VoiceOvers. The new model for VO business success takes you online, to obtaining and doi
ng work via the Internet – including booking work through agents worldwide. Learn this and other fundamentals of the voice-over business world.
Oct. 24-25: Audiobook Intensive Weekend. In addition to teaching how to voice audiobooks and other long-form narrations, Zoller will reveal "who is accepting demos and who wants new voices. This is a gold mine list," she says. A fundraiser for Dallas' Reading Radio Resource, the weekend features guest speakers.
Tulsa, too … Oct. 17: VoiceOver Seminar at the Tulsa University Theatre. This full-day seminar about the voice-over business and performance techniques is open to students and non-students.
Zoller's Dallas workshops offer a buffet breakfast, catered lunch, many take-home materials, and free transportation from recommended hotels to the workshop location.
An Audie and Clio award-winning voice talent, coach and audiobook author, narrator and producer, Zoller packs a lifetime of experience into workshops. She first trained as a child in the famous MGM Hollywood studio system, and later at Second City's school in New York and elsewhere.
Her voice-over clients have included Disney and countless national commercials, audiobooks, cartoons, video games and more.
To register and for details about these workshops, contact Zoller at btzol@aol.com

:
214-638-TALK (8255).

Your Daily Resource For Voice-Over Success