---
MARKETING
MO-JOE Friday Videos, Episode 24:

'Great Expectations:

Pay2Play & Bigger Paying Jobs'
June 1, 2018
(VOXtra) - Many newcomers to voice-over fear stepping up to better paid work. They fear upscale clients who may be more demanding," notes VO pro and VO Booth Camp coach
Joe Loesch
.
"Low expectation people convince themselves that cheap is all they're cut out for," he adds.

"It's fine to explore pay-to-play (online casting) sites to help you get started," Joe says in this new
MO-JOE Friday
video. "But don't consider that as a substitute for the better paying jobs. Rather, it's a proving ground or springboard to the better paid gigs. You're capable of more" ...
COME BACK FOR MO-JOE!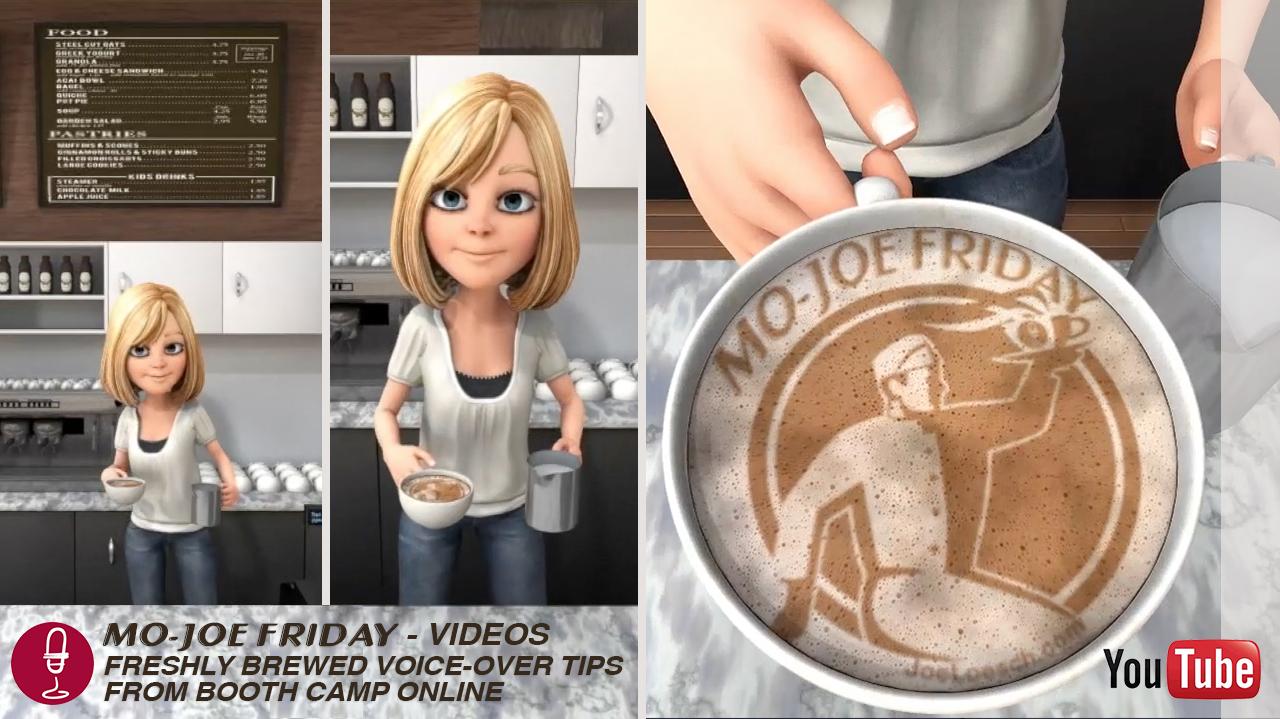 On the first and third Friday of every month, Joe Loesch delivers refills on all aspects of voice acting and succeeding in voice-over. Check out past episodes here.

And you can sign up here to receive email alerts to to future MO-JOE Friday videos, plus all new

VoiceOverXtra

news and how-to articles.

BTW: Did you miss Joe Loesch's webinar on

Character Voices for Audiobooks and Animation

? No problem: Click here to obtain the recording of this 2-hour fascinating inter-active event. This webinar was a special edition of Joe Loesch's

Voice-Over Booth Camp Online

, presented by

VoiceOverXtra

.

Also learn VO with a subscription to

Voice Over Booth Camp videos

here. While you're there, please LIKE us!

And for more about training personally with Joe Loesch, please visit www.joeloesch.com/coaching.html






Your Daily Resource For Voice-Over Success